This gorgeous, lighter gluten free pineapple and chia cake is lower in fat and sugar.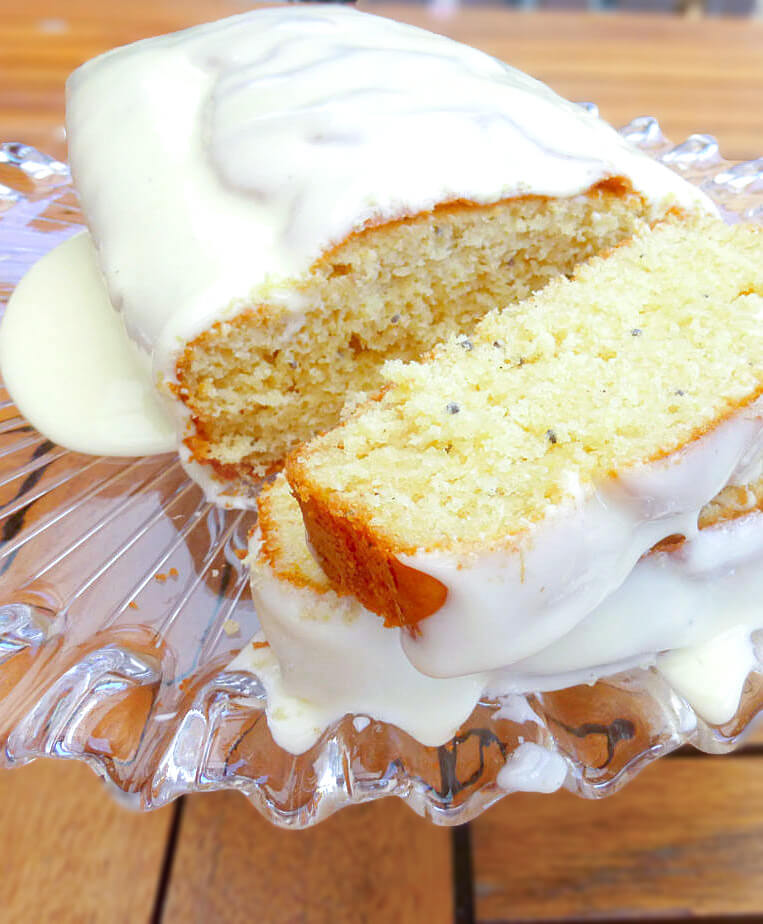 People often ask me if gluten free cakes taste as good as those made with regular flour. The answer is that they taste like cakes, yes (and there's no such as a horrible cake, is there?) but they are definitely not the same.
The main difference I've noticed is not so much the taste, but the texture – GF flour yields a cake that can sometimes feel a little drier and crumblier.
However, I think that noticing a difference is more down to me knowing. My kids turn their nose up at anything they think is "healthy" (that's the first question they asked when faced with something scrumptious looking), but they failed to notice anything different about this pineapple cake.
So many people these days mix their own blend of GF flour, but it all seems a bit of a needless effort to me – I take the easy way out and go for a ready blended shop-bought flour and find that Doves Farm works really well (it doesn't cost a fortune, either). Just use whichever blend of gluten free flour you have.
Using pineapple gives the cake a slight tang and the Greek yoghurt helps to keep the fat content down while at the same time adding moisture. I like to add chia or flax seeds to my GF baking as I think it helps hold the cake together better.
I haven't included a recipe for the frosting because I used some left over from another cake I'd made. But do you know what, this cake is amazing without any topping, so leave it as it is.
Alternatively, just sprinkle a touch of icing sugar, or add your favourite drizzle/frosting (see my vanilla cream cheese frosting if you are after decadence. For something very similar to what I used, or for a lighter option, my orange cake drizzle).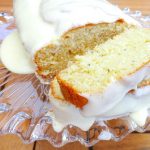 Lighter Gluten Free Pineapple and Chia Cake
Ingredients
50

g

(1/4 cup) brown sugar

30

g

(2 tablespoons) butter (softened)

1

medium egg + 2 egg yolks

100

g

(1/2 cup) pineapple (tinned or fresh) crushed

50

ml

(1/4 cup) oil

50

ml

(1/4 cup) Greek yoghurt

2

tablespoons

pineapple juice

200

g

(1 + 2/3 cups) self-raising gluten free flour

1/2

teaspoon

bicarbonate

(baking soda)

1

teaspoon

vanilla sugar

1

teaspoon

chia seeds
Instructions
Pre-heat the oven to 175°C (350°F) and grease a loaf tin (or use a rectangular silicone mould).

If using fresh or sliced pineapple, blitz it in a food processor until it is crushed. Remove and set aside.

Using the processor (or an electric whisk), cream the butter and sugar and then add in the egg (and additional yolks) one at a time.

Add the crushed pineapple, pineapple juice, oil and yoghurt and continue to whisk until smooth.

Sift the flour, vanilla sugar, chia and baking soda together and then add to the wet ingredients, stirring really well.

Pour into the prepared tin and bake for around 30-40 minutes until an inserted skewer comes out clean.

Leave in the tin for a while, then turn out onto a wire rack and cool completely before adding your decoration/topping (if using). Enjoy!
Recipe Notes
Disclaimer: I use decimal measurements in my recipes. To help my American readers, I've used online sources to convert to imperial (cups) but these have not been verified by myself and accuracy can therefore not be guaranteed.
I haven't included a recipe for frosting - see my explanation (and alternatives) in the main text.