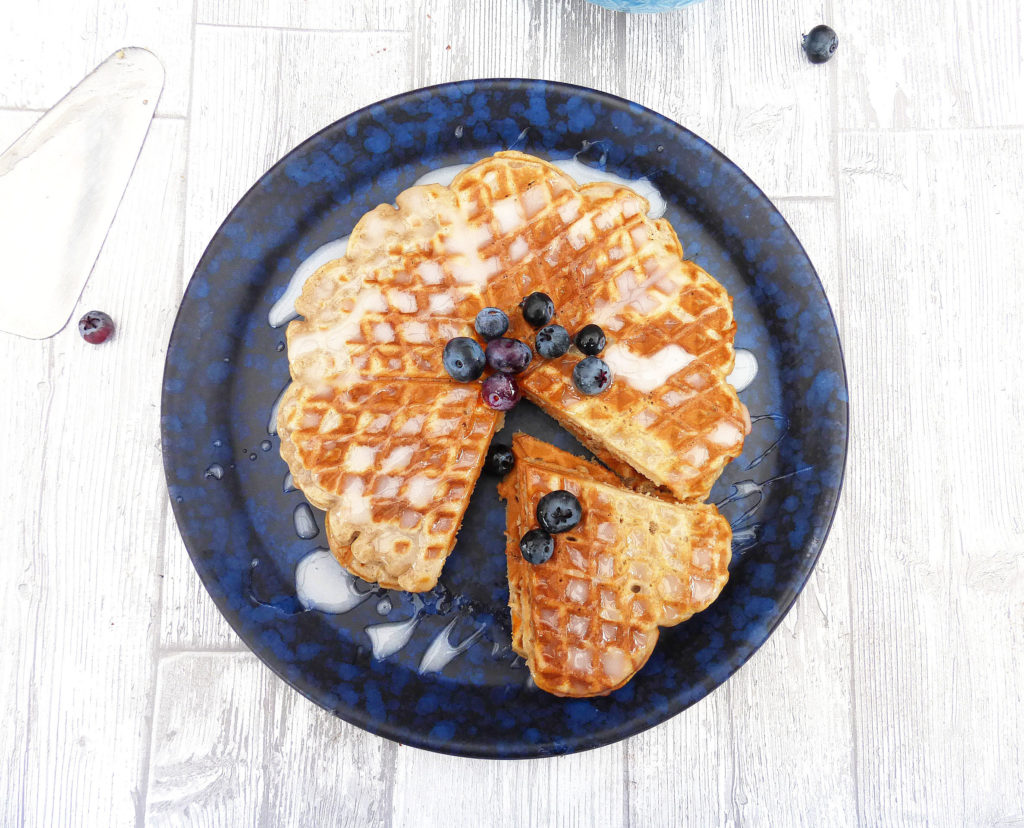 We often have gluten free waffles at the weekend and coming from Sweden, have a soft spot for cinnamon buns.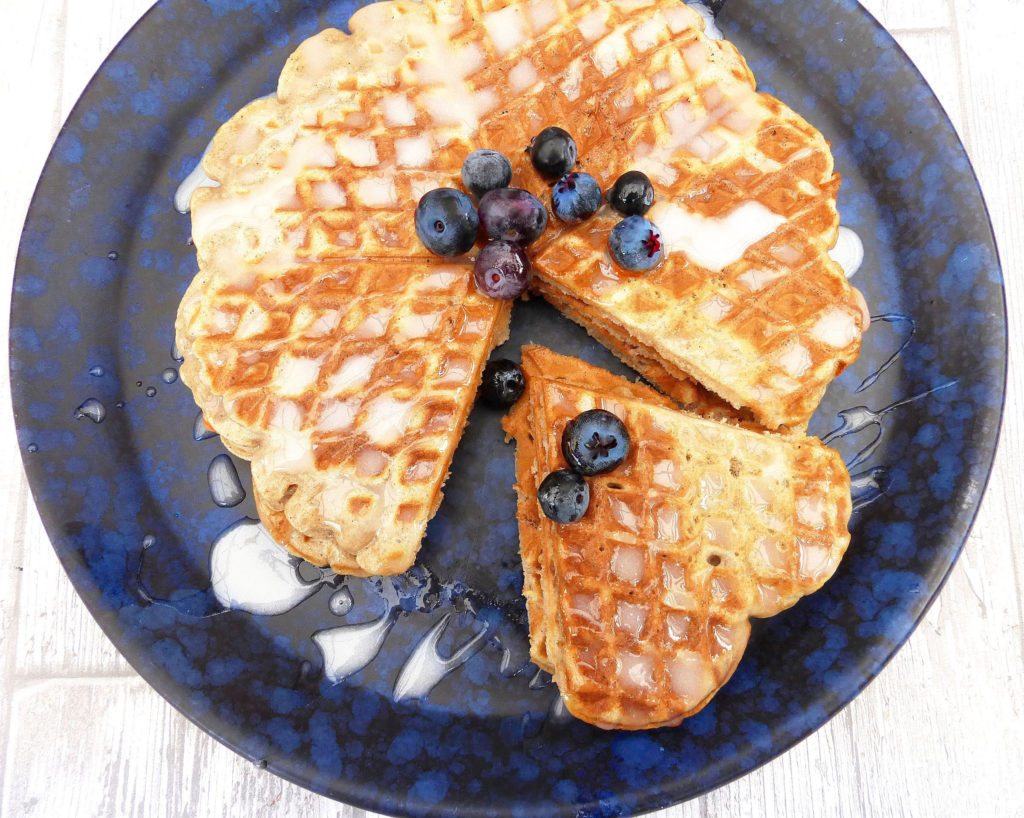 So, I thought why not get a cinnamon bun stroke waffle kind of feeling going on? Why not, indeed.
These really do remind me of our favourite sweet buns; in fact, my youngest son said they tasted more like cakes than waffles, and from him, that's a mighty fine compliment.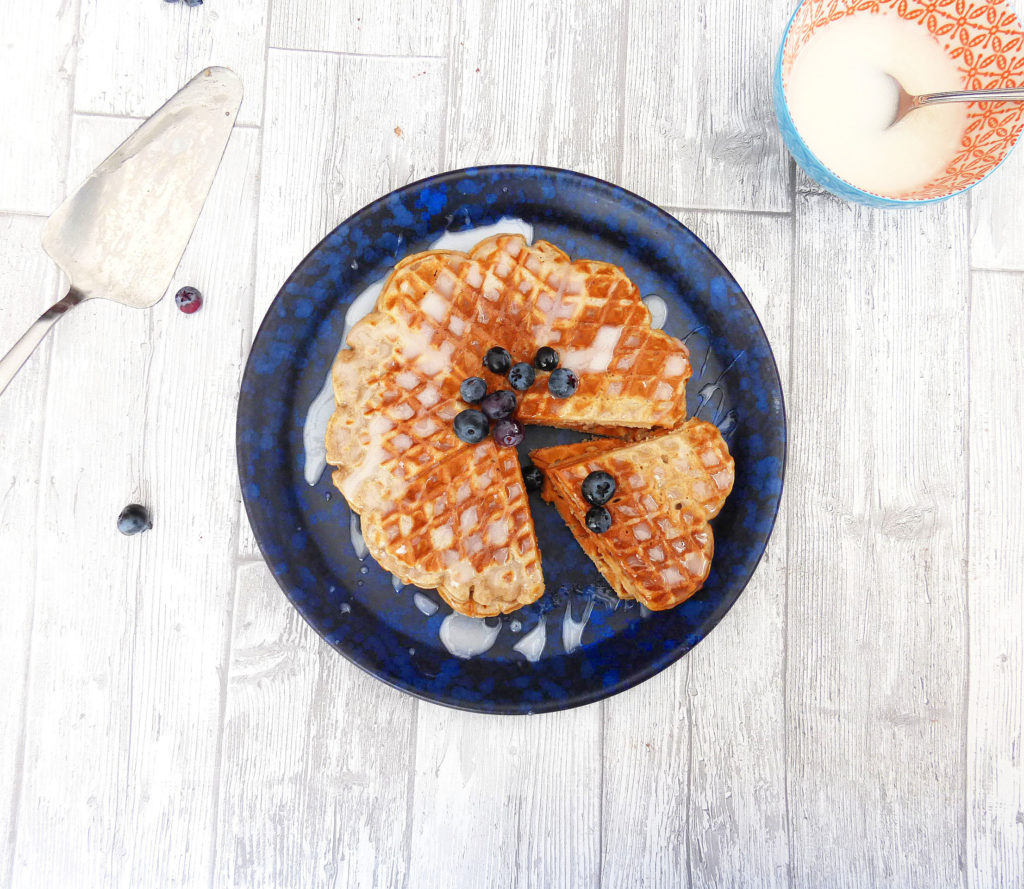 The funny thing is, five minutes previously, said son had complained bitterly about how he hated gluten free anything. That he hated how we had to have gluten free everything.
Trying hard not to jump on the table and shout "TOLD YOU SO!" while wagging a self-righteous finger manically in his face, I merely smiled and advised that perhaps he should try something first before assuming it didn't taste nice.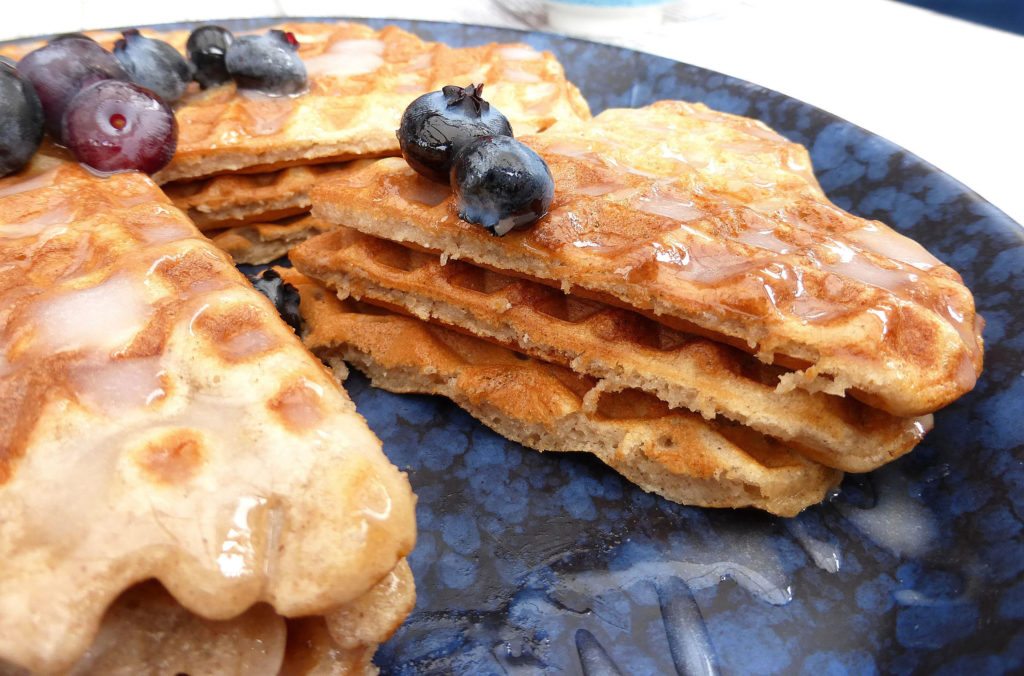 One thing I love about waffles is how accommodating they are towards gluten free flours. I've used store-bought blends, oat flour and buckwheat in the past (or a mixture of all) and they've never failed me. And of course you could use regular flour if you don't need them to be gluten free.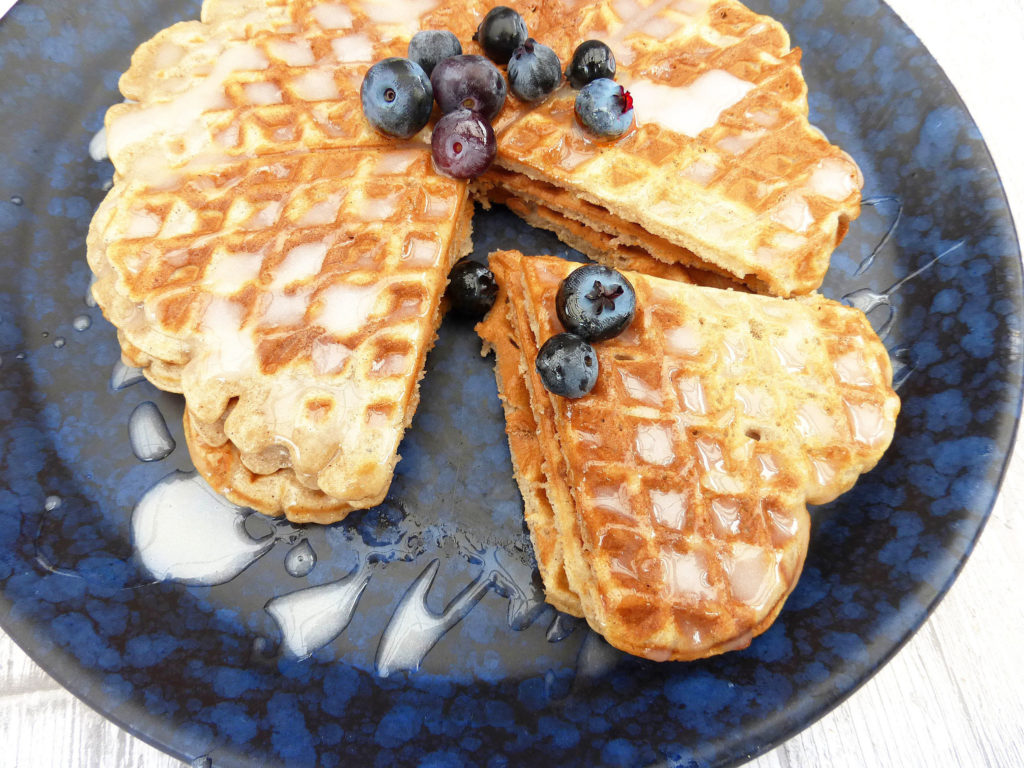 The measurements below were enough to make eight waffles ( four were snaffled before I managed to take pictures).
Gluten Free Cinnamon Bun Waffles with a Greek Yoghurt Drizzle
---
Ingredients
Waffles:

200g gluten free flour (I used 100g store-bought blend and 100g buckwheat)
1 tablespoon coconut flour
2 teaspoons cinnamon
1/4 teaspoon nutmeg
Pinch of salt
1 teaspoon baking powder
1/2 teaspoon baking soda (see notes)
1 teaspoon vanilla sugar
2-3 tablespoons brown sugar (use as much or as little as you like)
3 eggs
1 cup milk
1/4 cup Greek yoghurt

Drizzle:

2 tablespoons Greek yoghurt
Icing sugar
Fruit (optional)

NOTES:

The GF blend I used has baking soda and so I didn't add more. If you are using a blend or another type of gluten free flour, such as oat or almond, then you will need the baking soda.
Directions
~ Add all dry ingredients to a bowl and combine well.
~ Whisk all wet ingredients together. Add the wet to the dry and whisk quickly to combine.
~ Cook as per your waffle iron's instructions.
~ For the drizzle: Pour the Greek yoghurt into a bowl. Gradually sift the icing sugar in, adding just enough to make a thick, pourable drizzle. Throw a few blueberries or other fruit on top if you fancy it! Enjoy!
7.8.1.2
191
https://www.theculinaryjumble.com/gluten-free-cinnamon-bun-waffles-with-a-greek-yoghurt-drizzle/