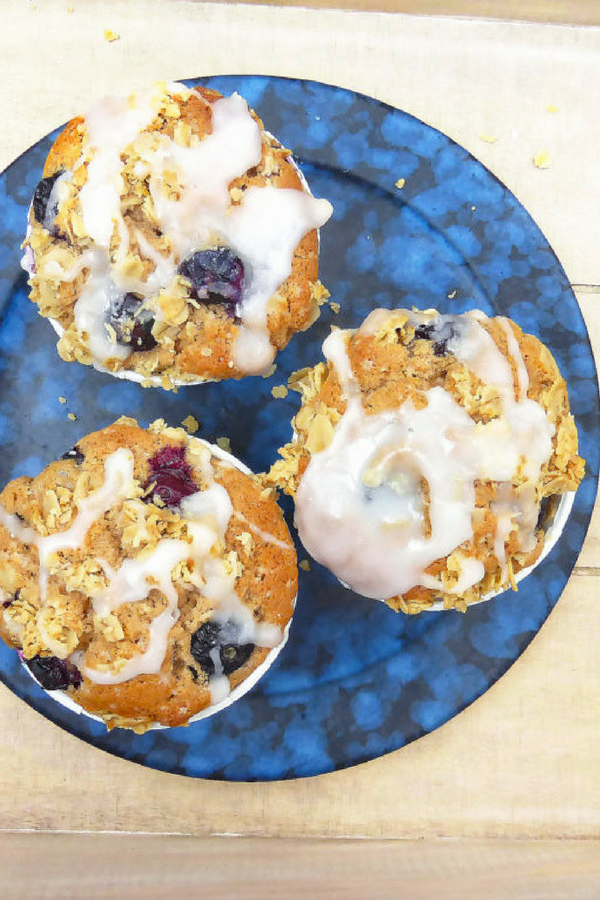 If I were to pick a fruit as my favourite, it would never be blueberries. I have to admit that they are pretty to look at (especially when they're growing in my own garden) and their stunning hue certainly makes for a gorgeous photo.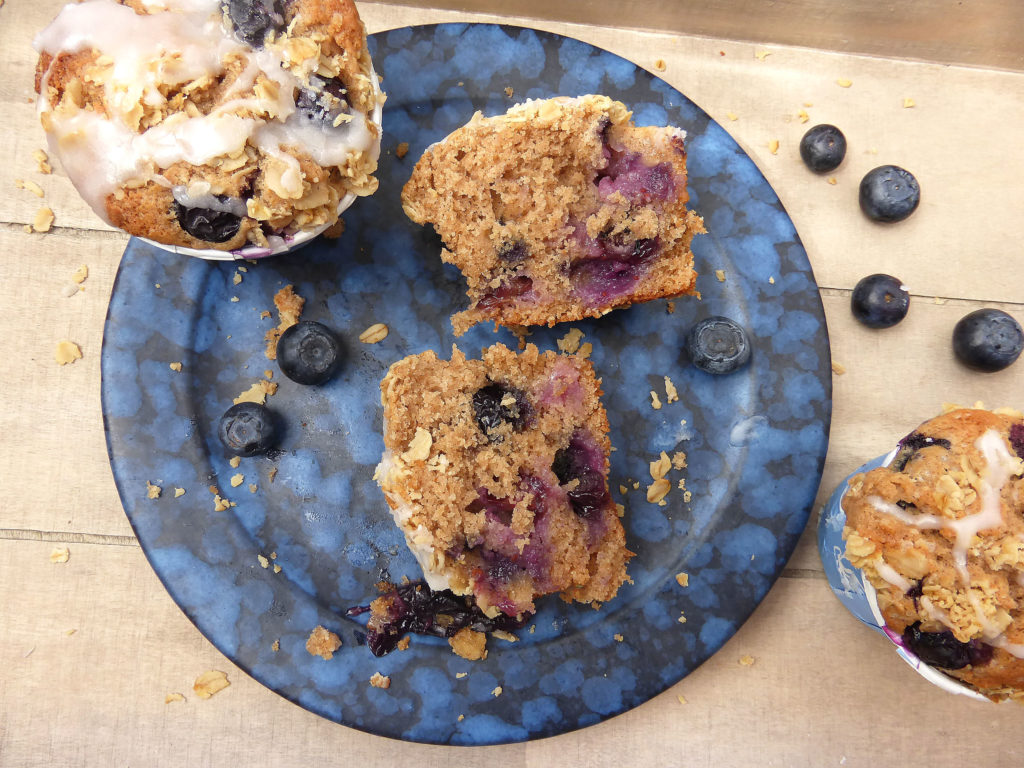 But taste wise? I don't know. I just think they somehow lack something. Perhaps it is sweetness, although I don't think they have an amazing amount of taste, full stop. Am I alone? Does anyone else feel that blueberries don't quite hit the spot?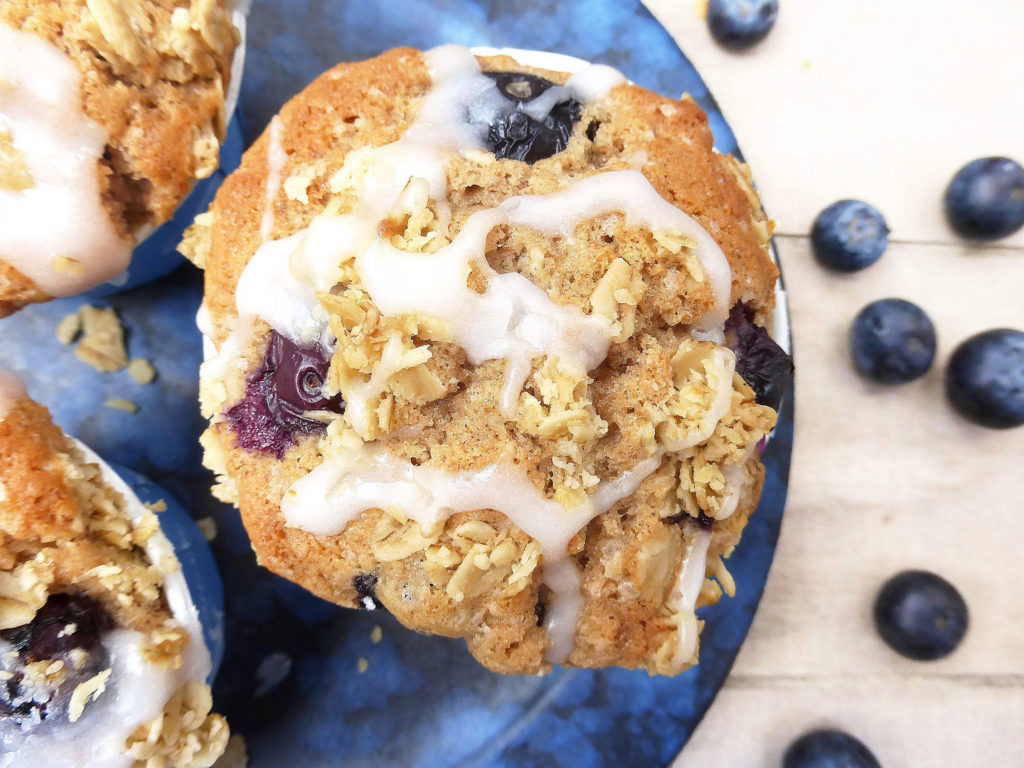 However, despite blueberries not quite doing it for me, I suddenly felt the urge for a bakery-style blueberry muffin. You know, the ones that spill out all over the place and where we've coined that delightful term "muffin top" from?
Not only did I crave bakery-style muffins, I also wanted something a little extra, so added a buttery oat topping just for the sheer heck of it.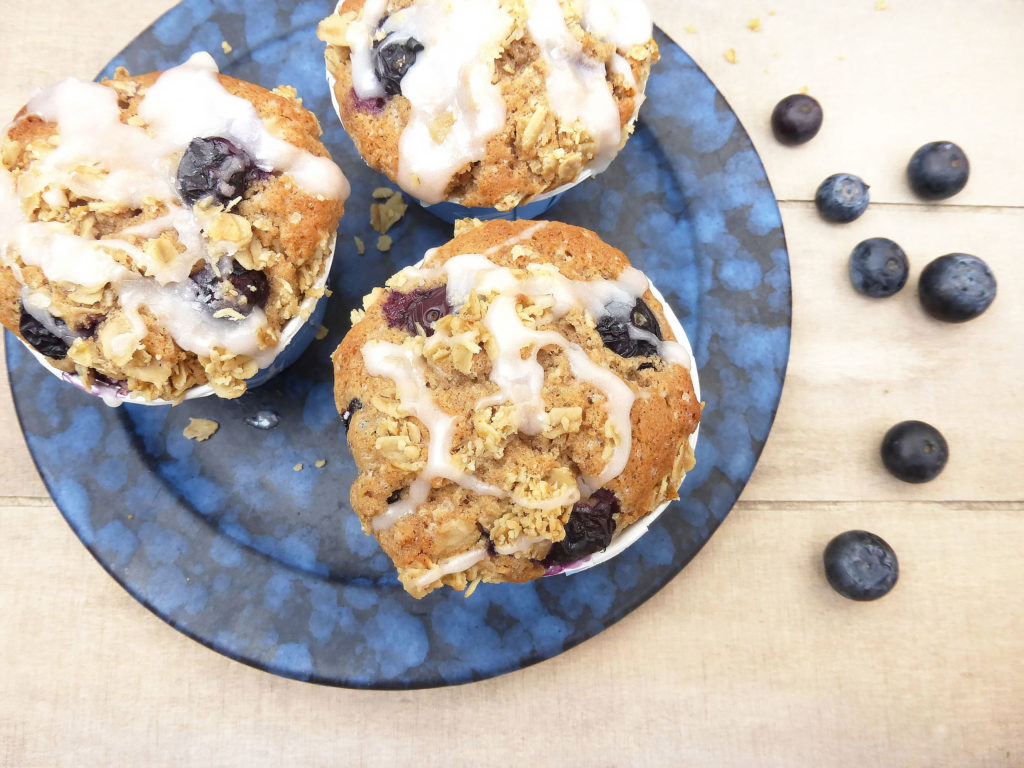 I had originally intended on making them regular muffins with normal flour, but when looking through my cupboards, a box of gluten free teff and buckwheat caught my eye (I'd used the same blend to make the crust of my Blue Cheese and Chilli Quiche), so these quickly became gluten free.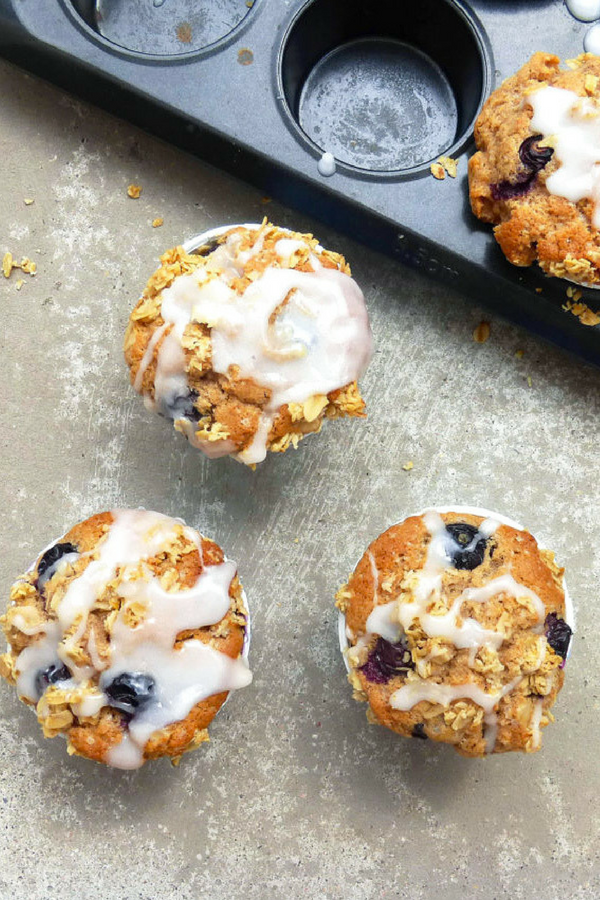 Because the gluten free blend was quite dark, I decide to emphasis the colour and use brown sugar, resulting in beautifully golden muffins.
You would never in a million years guess these were gluten free. Nope. They were light, full of flavour, and the Greek yoghurt drizzle was the crowning glory on an already delicious muffin. They went down particular well with my coffee in the morning.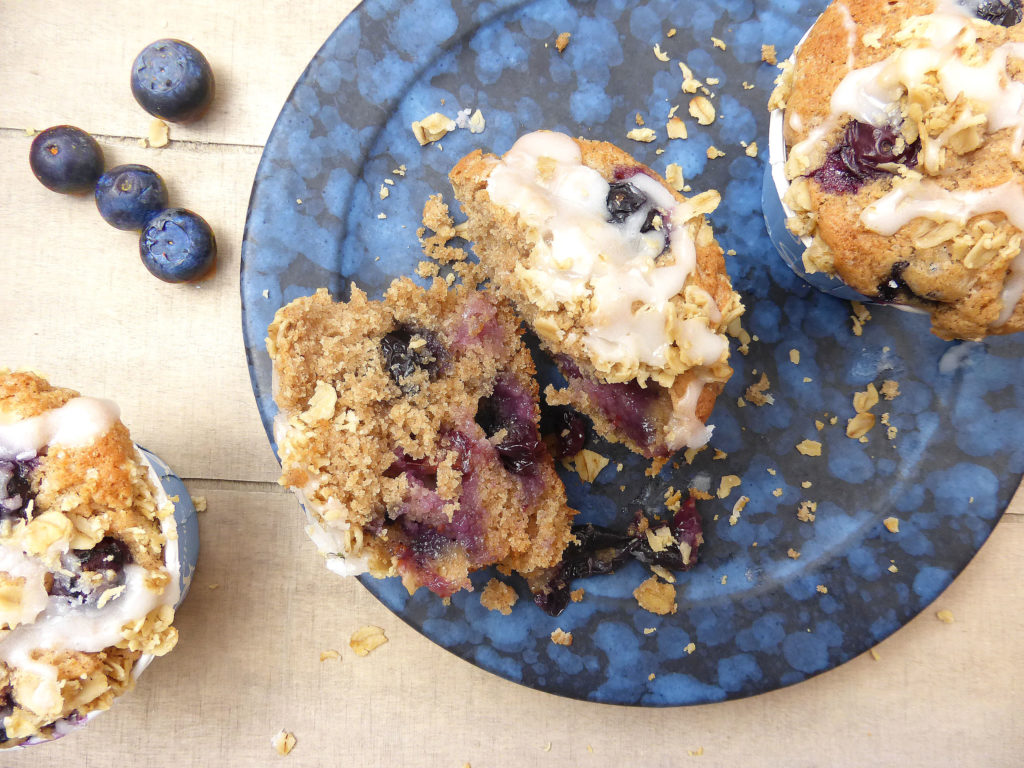 Although nobody in their right mind could class these as healthy, they don't have a great deal of butter in them, have less sugar than regular muffins, and are gluten free. You can't say fairer than that.
The measurements below were enough to make six gorgeous-sized muffins. However, if you didn't want them overflowing like mine you would be able to make more.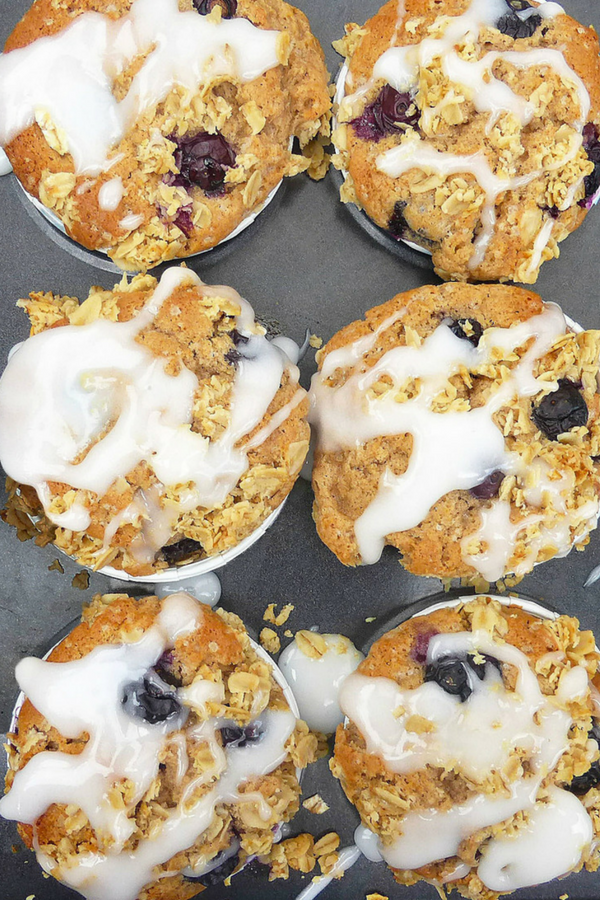 Oh, and in case you're wondering, my favourite is strawberries. Hands down.
Gluten Free Brown Sugar Blueberry Muffins with a Greek Yoghurt Drizzle
---
Ingredients
Muffins:

55g (1/4 cup) butter
100g (1/2 cup) brown sugar
1 egg
125g (1 cup) gluten free flour (I used teff and buckwheat )
1 teaspoon baking powder
1/4 teaspoon salt
1 teaspoon vanilla sugar
1 teaspoon cinnamon
75ml (5 tablespoons) milk
100g (1 cup) fresh blueberries

Topping:

20g (3 tablespoons) oats
15g (1 tablespoon) butter (cold)

Greek yoghurt drizzle:

2 tablespoons Greek yoghurt
50-100g (½-1 cup) icing sugar
Directions
~ Pre-heat the oven to 180°C (350°F) and prepare a muffin tray by greasing (or using muffin cases).
~ In a bowl, cream the butter and sugar, then beat in the eggs.
~ Sieve the flour, baking powder, salt, vanilla sugar and cinnamon together then add to the wet ingredients. Stir until just combined. Add the milk and mix once more. Finally, stir in around 1/2 of the blueberries.
~ Spoon into muffin cases and top with the remaining blueberries.
~ Rub the butter into the oats (it will be very sticky), then sprinkle over the top of the muffins.
~ Bake for around 20-25 minutes, just until the tops are golden and an inserted skewer comes out clean. Remove and allow to cool completely.
~ For the drizzle: dollop the yoghurt into a bowl and add just as much icing sugar necessary to achieve a thick drizzle consistency.
~ When ready to serve, drizzle over the Greek yoghurt frosting and enjoy!
7.8.1.2
197
https://www.theculinaryjumble.com/gluten-free-brown-sugar-blueberry-muffins-with-a-greek-yoghurt-drizzle/