This Nutella babka from scratch is what dreams are made of. It's that good.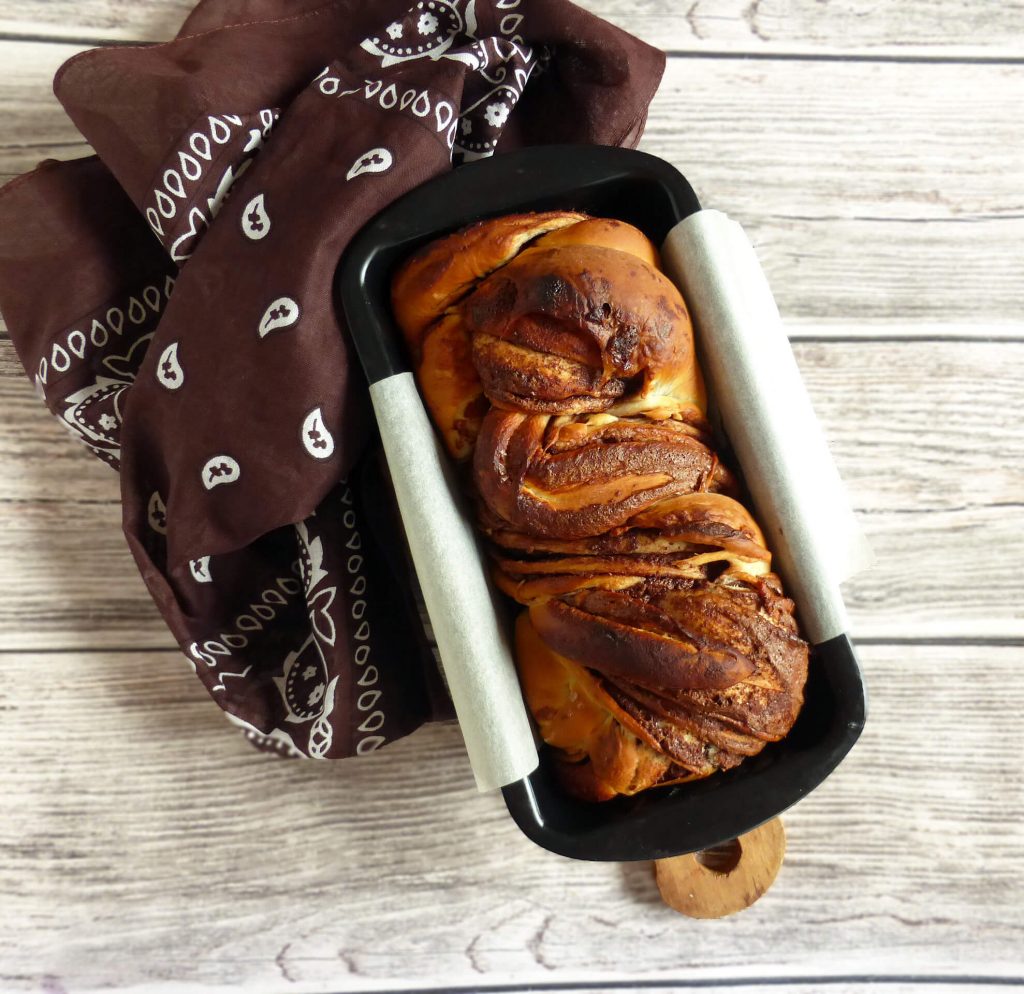 Just lately, the blog has been all about the bread. We've had caramel apple sweet buns and even the tutorial how to make your own loaf, to help any unsure, novice bread makers.
I try to vary things up a little but I was so, so pleased with this recipe that I wanted to let everyone share in its total amazingness.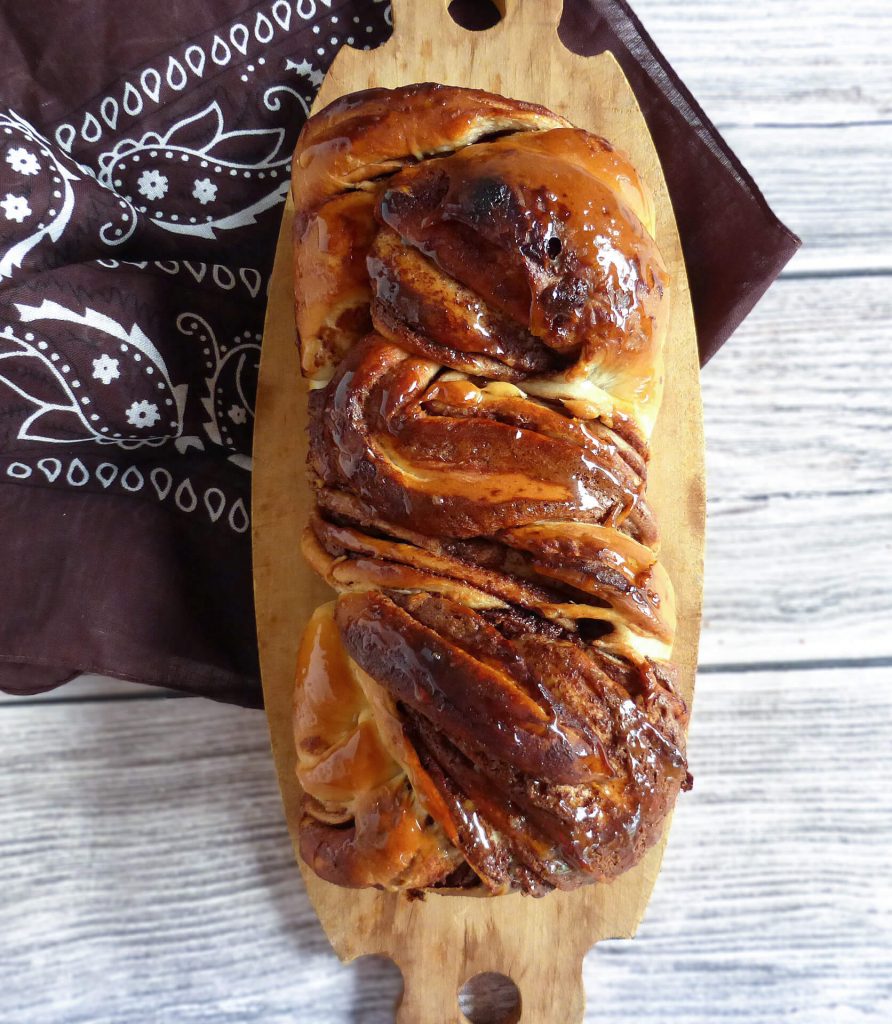 I have many a kitchen failure. Really I do. But sometimes, everything falls so perfectly into place, just as though that's exactly how the universe always intended things to be.
Like this glorious Nutella babka from scratch. Ah-huh. Soft, mildly sweet cinnamon infused bread with rich, velvety Nutella. What a combo.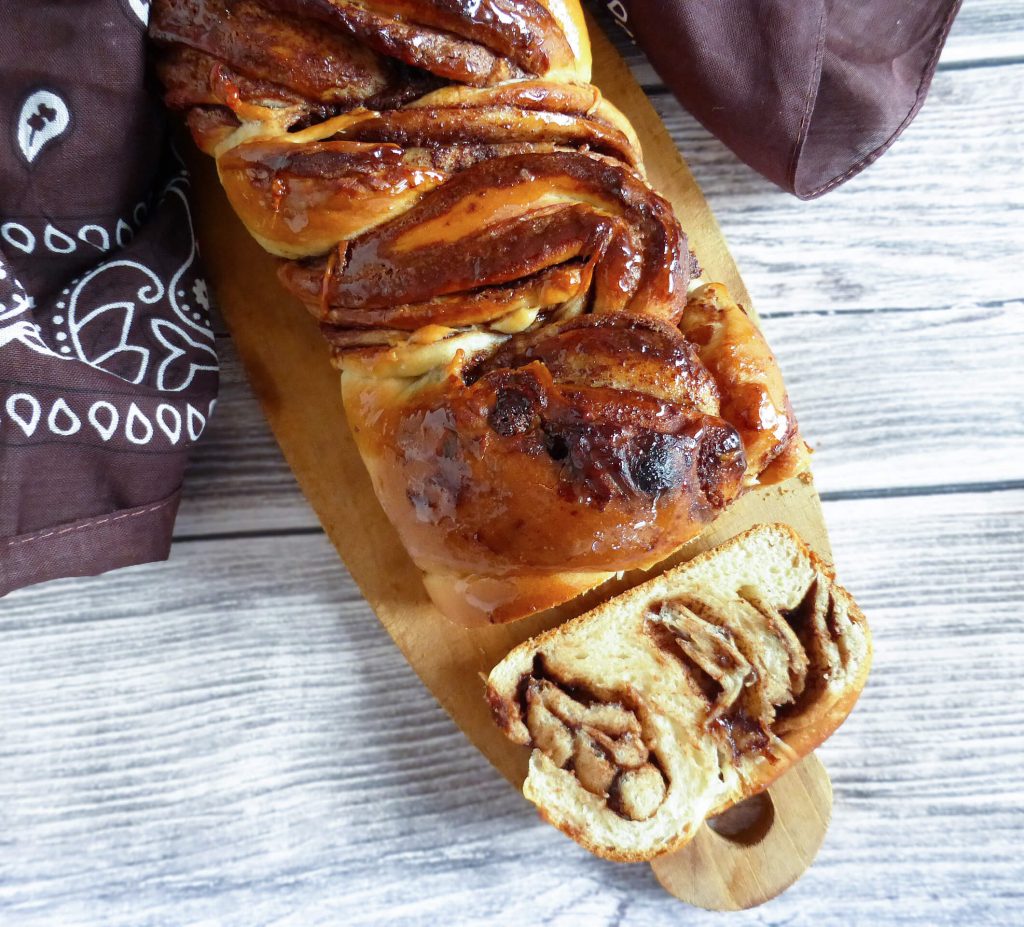 So, what is a babka? Most of you are probably fully aware of these doughy treats but up until recently, they were unknown to me. Or so I thought.
When researching how and where babka originated, I came across a clip of a Seinfeld episode, one I've seen many times, where they are talking about babka. I recall that at the time, I thought babka was just a loaf of bread. How wrong was I?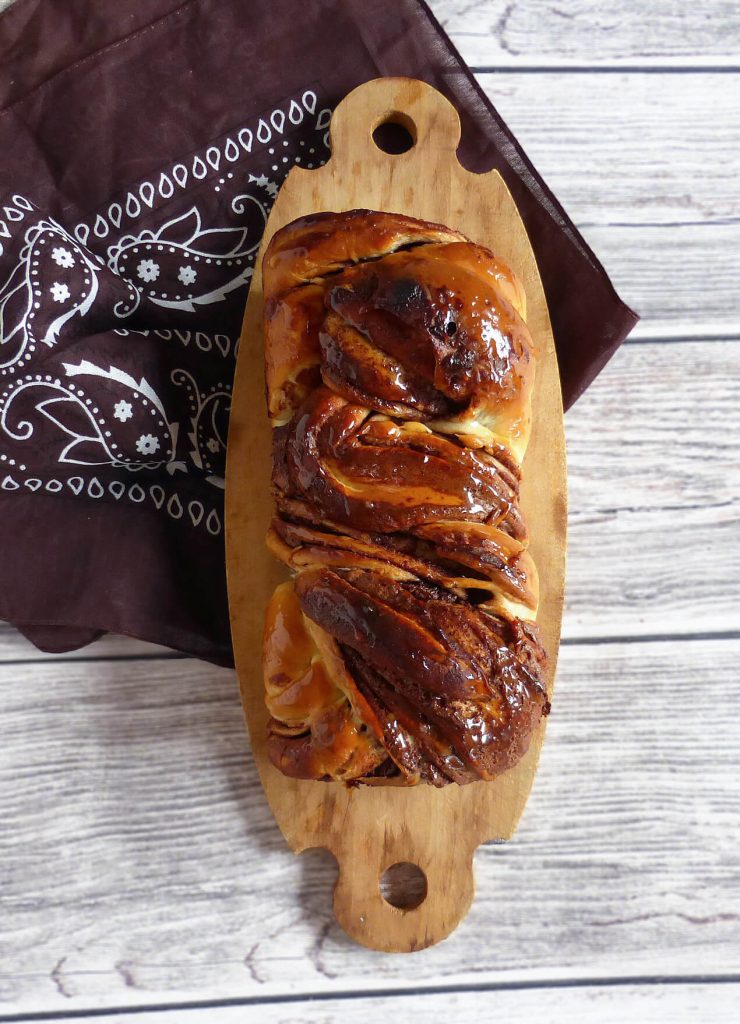 Up until a few years ago, babka really wasn't mainstream and could only be found in Jewish or eastern European bakeries. It was then given a stunning makeover and the world began to fall at its feet. Although, as Food52 explains, the babka of today is nothing like traditional babka.
I've mentioned before that we don't have Nutella in our house very often. My kids' eyes were like saucers when I took the jar out of my shopping bag and I felt the need to hide it away so that it was still full when I came to use it.
Although I couldn't eat it out of the jar with a spoon like they would (if I let them), I certainly understand the appeal. Especially when warm bread is also in the equation.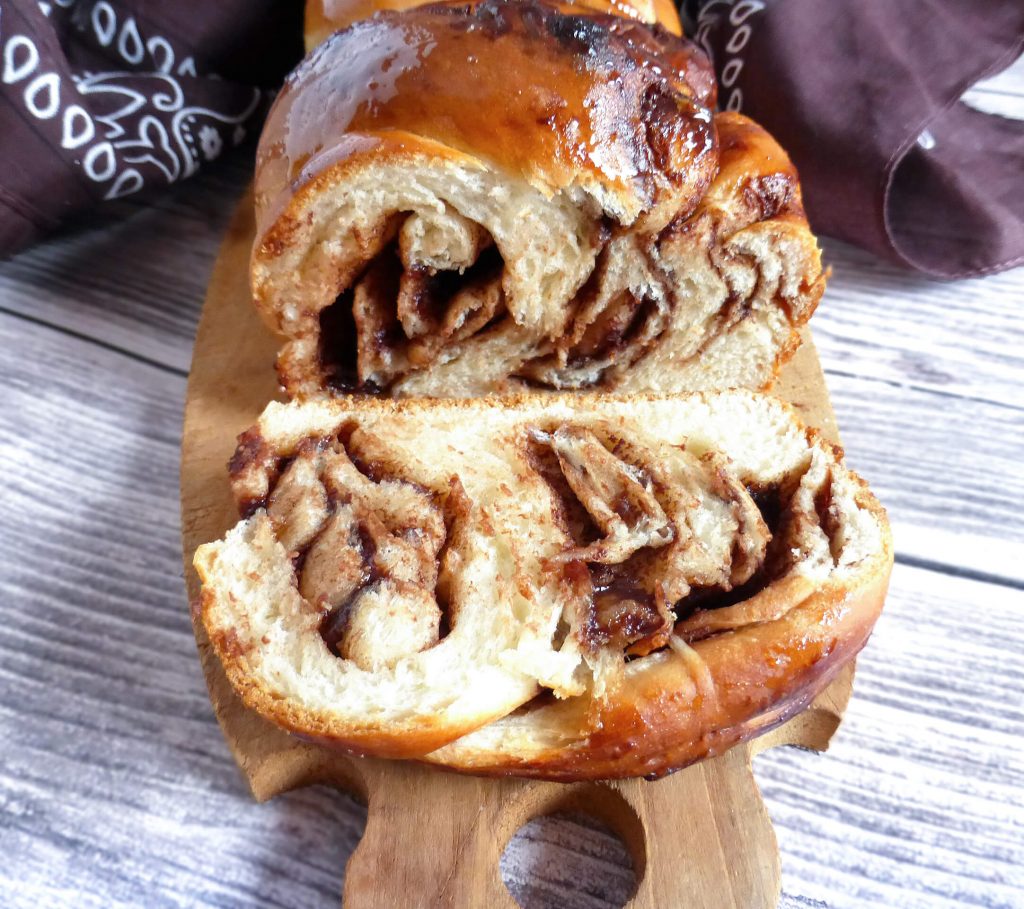 The dough for this Nutella babka was made in my bread machine. You guys know how much I love my bread machine, seeing as I wax lyrical about it. Every. Single. Post.
However, you don't need to have a bread maker. You can do it the old fashioned way and make the dough by hand. Follow the instructions for my simple white loaf, using the ingredients for this recipe,  just until you reach the ready dough stage.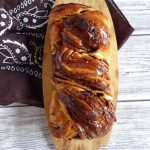 Glorious Nutella Babka from Scratch
Ingredients
Dough
1

egg

250ml

(1 cup)

milk

50g

(3 tablespoons)

butter

400g

(3+1/4 cups)

bread flour

7g

(2½ teaspoons)

dried yeast

3

tablespoons brown sugar

1

teaspoon cinnamon

1

teaspoon vanilla sugar

1

teaspoon sea salt
Other ingredients
Nutella (use as much or as little as you like)

Honey (to brush over warm bread)
Instructions
Make the dough in your bread machine as per manufacturer's instructions.

Prepare one (or two) bread loaf tins and pre-heat the oven to 185ºC (365ºF). Remove the ready dough from the machine (it is on the sticky side so add a bit of flour to your surface to make it easier to work with) and divide into two.


One at a time, roll out the dough until you are left with a large rectangle (roll out the dough until it is thin). The dough will bounce back so you may need to roll several times.


Spread over as much Nutella as you like bearing in mind that the more there is, the trickier it is to handle. As you spread the Nutella out, leave around 1-2cm at the edges clear as this will make it easier to roll.

Starting from the side nearest to you, carefully roll the dough over and continue until you are left with a large roll. Finish off with the seam facing down. Take a sharp knife or pizza cutter and cut right down the length of the roll so you are left with two pieces.

Take one piece and lay over the other bit making a cross sign. Then, twist the two bits of dough around each other both at the top and bottom. Push the dough together a bit so it isn't as long and tuck the bottoms under on both sides. Place in your prepared pan, cover and leave for around 30 minutes.

Bake for around 20 minutes until the bread is golden brown. Leave to cool for around five minutes and then lather over some honey using a brush. Slice when the bread has cooled but still a little warm and enjoy!
Recipe Notes
The ingredients made two small loaves. However, you could make one large loaf if you preferred although baking times would need to be adjusted.