These gingerbread dark chocolate brownies turn a perennial favourite into a festive treat.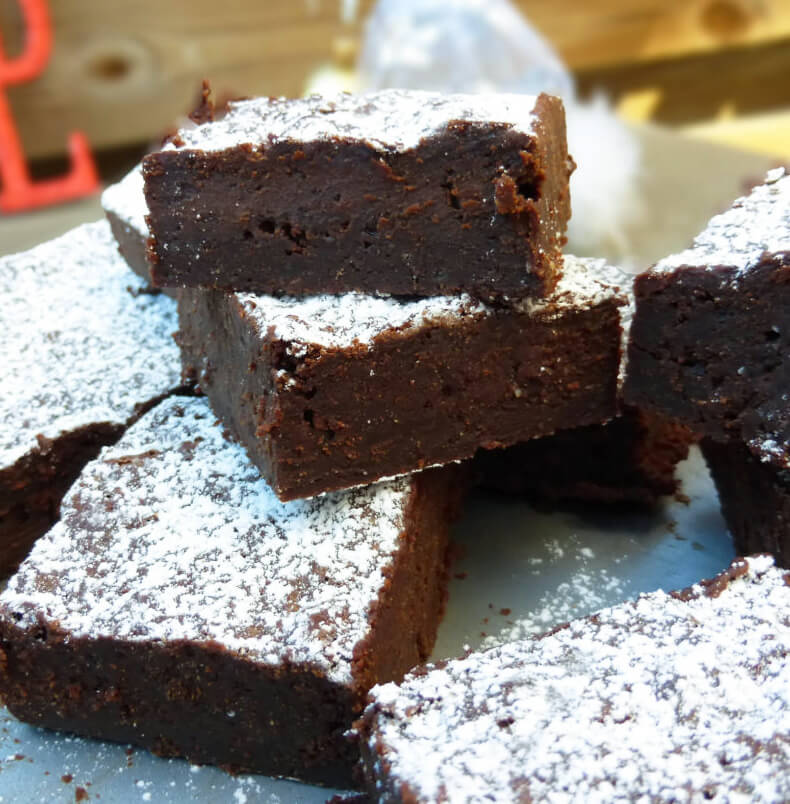 So, only a couple more Christmas recipes to go before the big day hits, and this time, it's another brownie recipe (did you see my After Eight Fondant version?). Out of all my seasonal recipes, I think this one has been my favourite.
My love of brownies is fairly new, and it crept upon me once I realised that they didn't need to be dry or hard, and when I perfected my go-to recipe.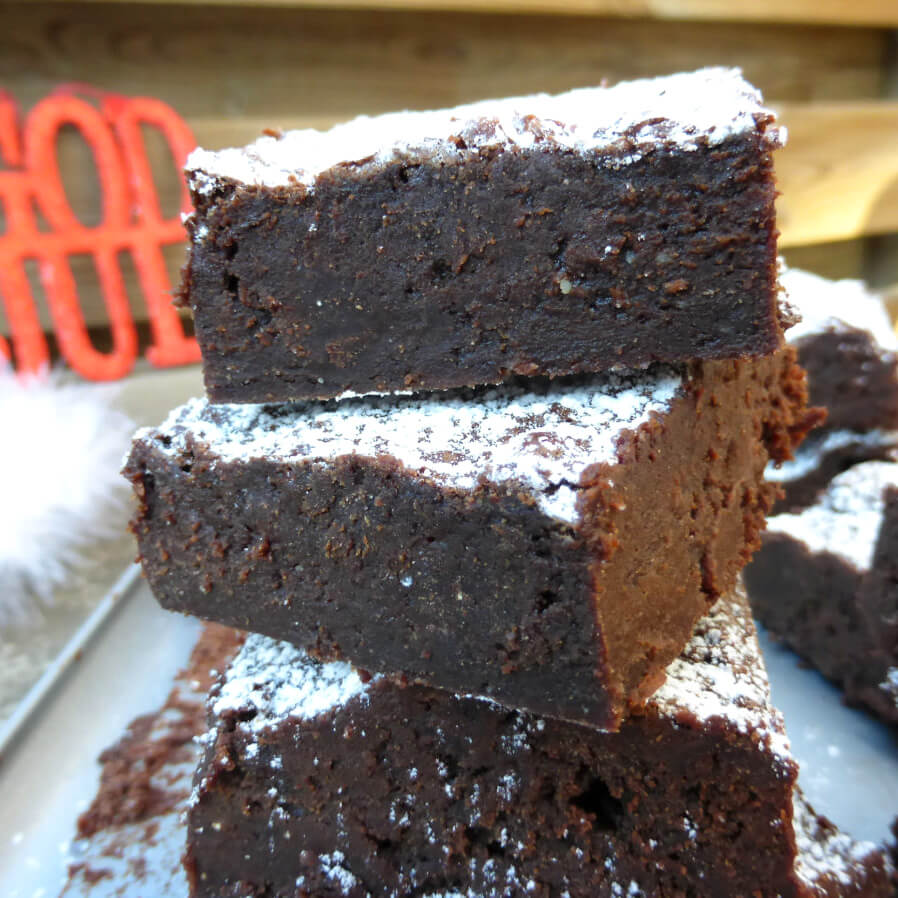 Finding the perfect brownie has taken some practice. And although just how hard or fudgy a brownie should be is a hotbed of contention, I think they are most amazing when they have a softness that isn't quite a goo (such a way with words I have), just like these gingerbread-spiced dark chocolate brownies.
You can't go wrong with a brownie whichever way you throw it, but adding a little gingerbread spice? Well, then you have a cake in a whole new league of its own.
There's the chocolate, the hit of gingerbread spice, the sweetness, the fudginess, and they literally melt in your mouth. Ahh. Merry Christmas, everyone.
This was originally published in December 2016. The post has been updated and republished.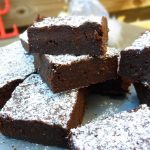 Gingerbread Dark Chocolate Brownies
Ingredients
200

g

(1 cup) dark chocolate

200

g

(7/8 cup) butter

45

ml

(3 tablespoons) hot water

1

tablespoon

coffee powder/granules

50

ml

(3 tablespoons) milk

120

g

(2/3 cup) brown sugar

130

g

(2/3 cup) white sugar

3

eggs

1

teaspoon

vanilla sugar - see note 1

80

g

(2/3 cup) plain (all-purpose) flour

30

g

(2 tablespoons) cocoa

1½

tablespoons

pepparkaka spice

(see below)
Topping
Around 30-50g icing sugar

1

teaspoon

pepparkaka spice

(see below)
Pepparkaka spice:
2

tablespoons

cinnamon

1

tablespoon

ginger

1

tablespoon

cardamom

1

tablespoon

ground cloves
Instructions
Pre-heat the oven to 170°C and grease a fairly large square or rectangle spring-form baking pan (mine was 27cm x 17cm / 10in x 7in).

Slowly heat the chocolate and butter in a pan until just melted. Add the coffee to the water and stir until it is dissolved, then add to the chocolate mixture. Let the mixture cool for about 10 minutes, then add the milk and stir to combine.

In a large bowl, whisk the sugars with the eggs, then add in the cooled chocolate mixture.

Sift the vanilla sugar, flour, cocoa and pepparkaka spices (mix the above quantities of spices together then use 1½ tablespoons ONLY. Put the rest in a bag for use another time) together and then stir into the wet ingredients, and mix until well combined.

Pour into the prepared tin and bake for around 20-25 minutes (until an inserted skewer comes out clean). Remove from the oven and allow to cool completely (leave the cake in the pan). Pop the brownie in the fridge for at least several hours, but overnight is better (it makes it so much easier to slice neatly, especially when it's fudgy like this one) before sprinkling with the icing sugar/pepparkaka mixture. Cut using a sharp knife warmed under hot water (then dried), adding maybe a touch of cream or ice-cream if you're feeling decadent. Enjoy!
Recipe Notes
Disclaimer: I use grams and weigh my ingredients. The conversions have been taken from online sources and have not been verified by myself; therefore, measurements may not be entirely accurate
I often use vanilla sugar in my recipes. If this is not available to you, check out these useful tips from Leaf for converting to essence or extract.