This fruit of the forest swirled cheesecake has it all: delicious, gluten free, no refined sugar and low fat, making it an amazing healthy dessert.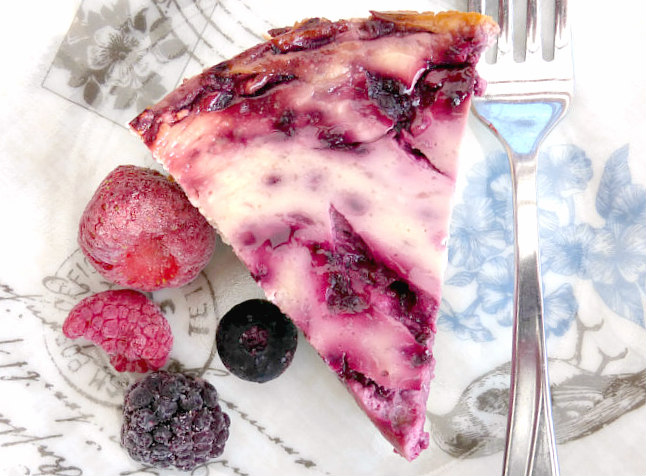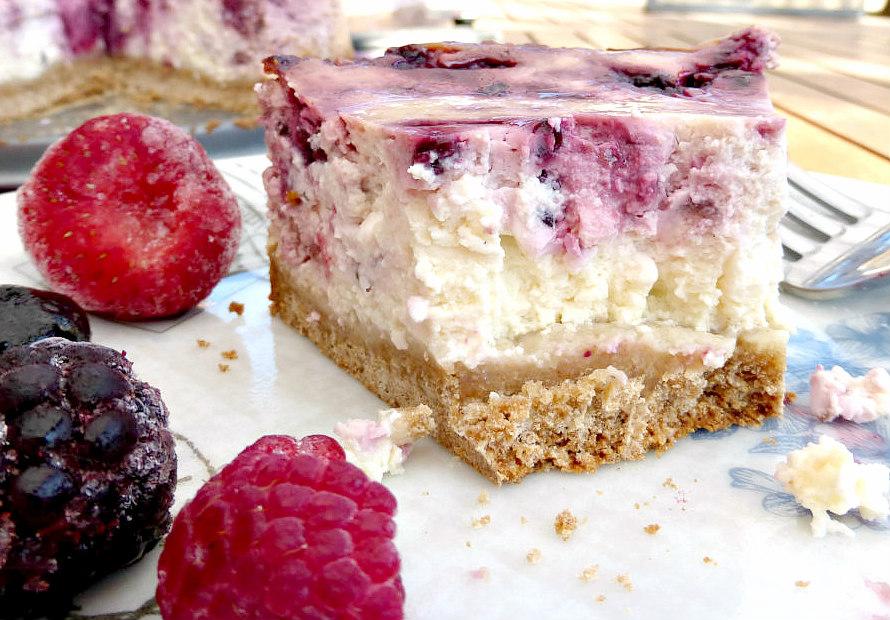 A while ago, I was contacted by Home You, a one-stop website that offers an immense collection of advice and resources for your home, and asked if I could write a featured recipe for them. This gorgeous cheesecake was the end result.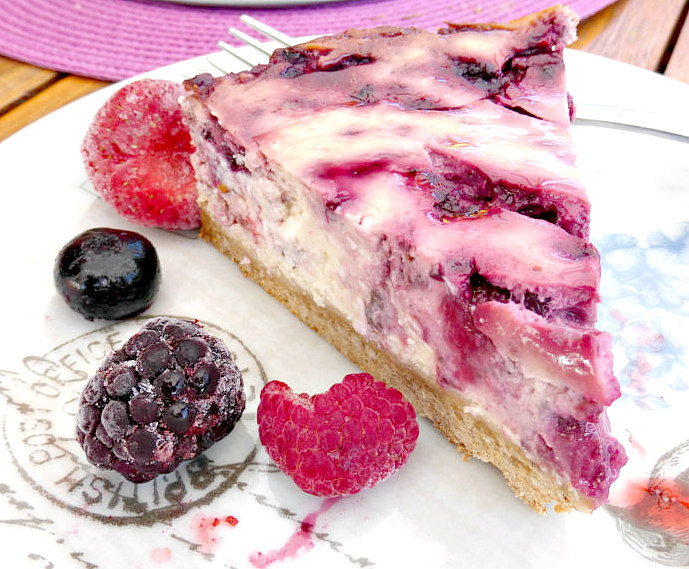 The whole dessert is made from scratch, including the crust/base and is gluten free, low fat and without any refined sugar. I was so pleased at how it turned out, and so far, the top picture is one of my most popular Instagram images!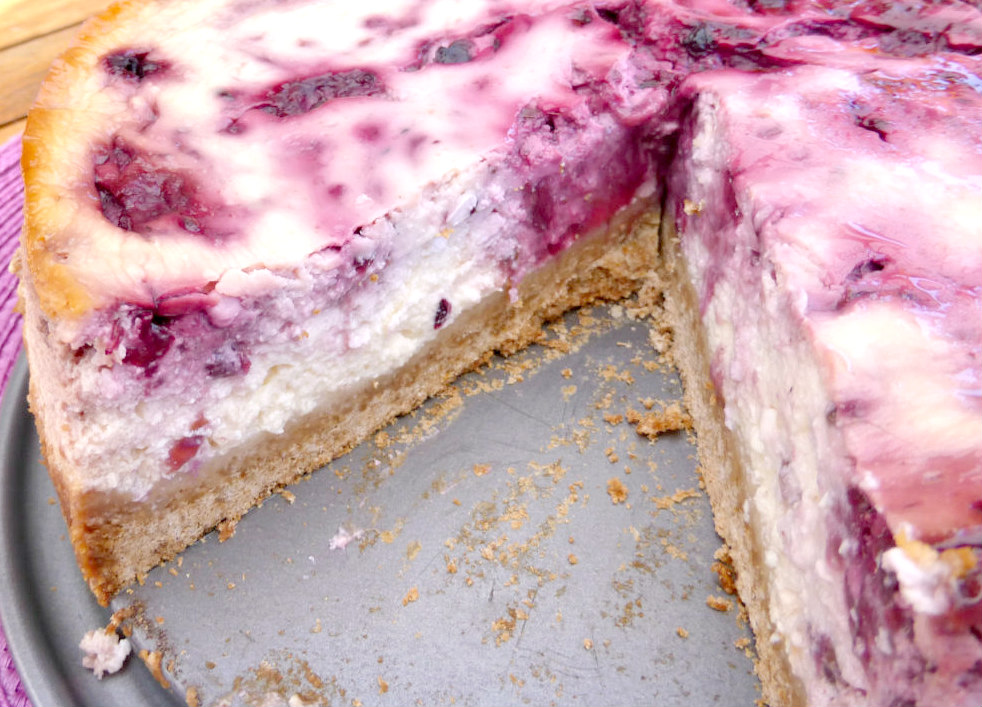 I am going to tantalise you with some pictures, but run over to Home You to check out the ingredients and directions. Enjoy!