Chocolate bark doesn't need to be a calorie-packed treat, like this healthy fruit and nut dark chocolate bark.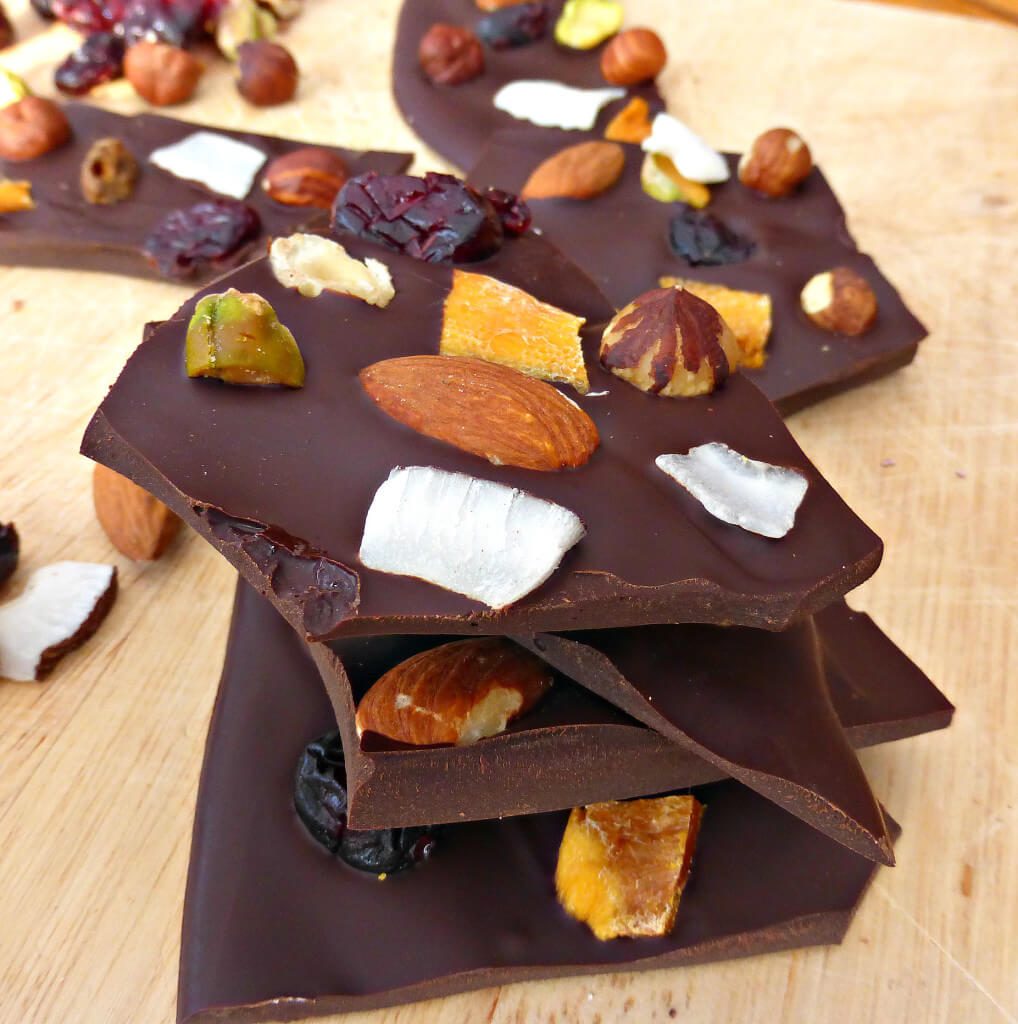 I've loved making my crazily decadent barks over the years such as one of my most pinned recipes, caramel, shortbread and white chocolate bark (pinned over 47k times. Go, me), dark chocolate and caramel peanut butter bark, and my Christmas themed bark.
This time though, wanted to make a bark that was a little healthier. I've seen versions with frozen yoghurt but still wanted to go with chocolate so chose a good quality dark chocolate instead (also known as bittersweet chocolate outside of Europe). The topping was nutritious nuts, seeds and dried fruit making it a delicious alternative to sugar-laden snacks.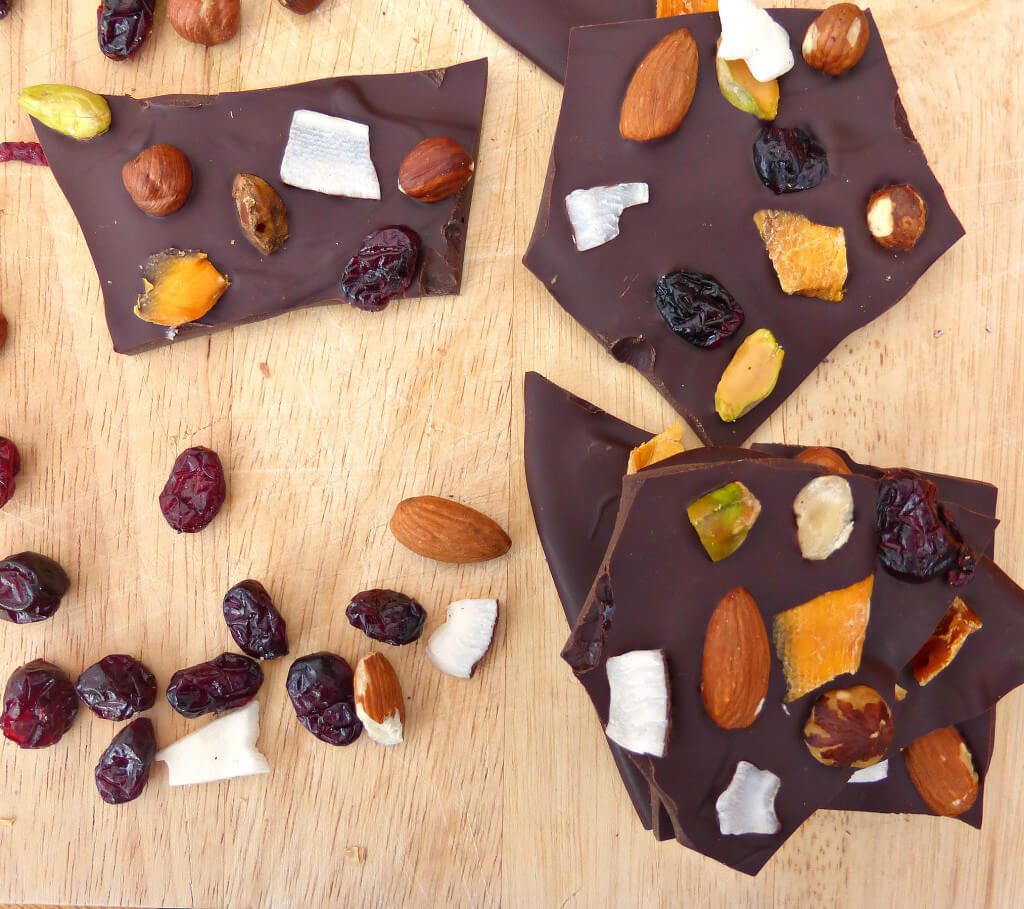 This chocolate bark is so simple, it's almost embarrassing to call it a recipe. So simple that you don't even need to measure the ingredients – use as little or as much dark chocolate as you like and then just sprinkle your desired topping all over. Leave it to set and Bob's your uncle: a gorgeous, homemade, healthy snack.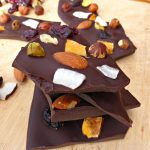 Fruit and Nut Dark Chocolate Bark
Ingredients
200g

(1½ cups) good quality dark chocolate

assorted dried fruits and nuts

(I used pistachios, almonds, hazelnuts, coconut, cranberries and mango)
Instructions
Break up the chocolate and melt in a bowl over a saucepan of bubbling hot water. When it is completely melted, pour onto a baking tray lined with grease-proof paper.

Sprinkle your choice of dried fruit and nuts over the chocolate and leave in the fridge to set. When completely hardened, break into shards of chocolate and store in the fridge until ready to eat. Told you it was beyond simple! Enjoy!