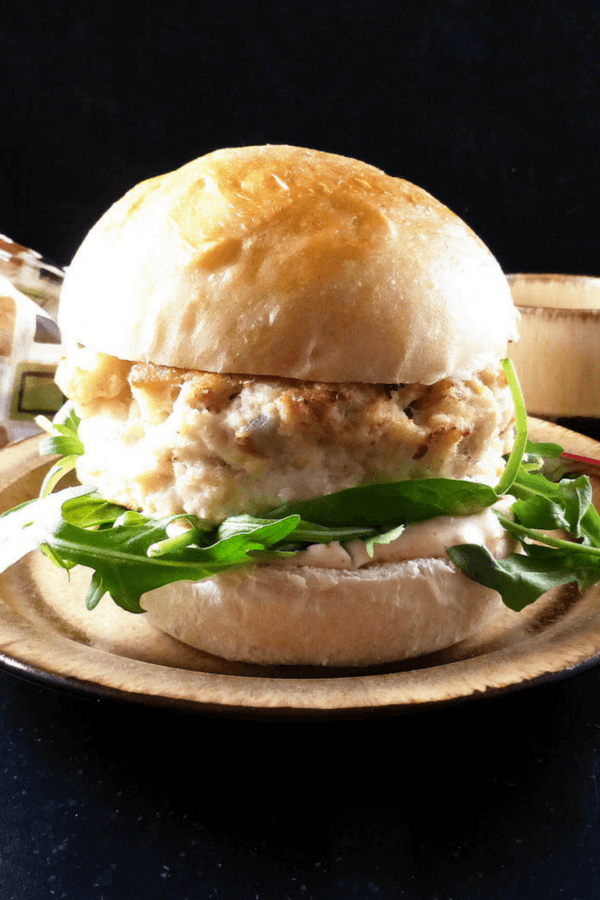 We like burgers in our house. However, fish burgers are not something we've ever tried before.
Recently, my eldest son has become increasingly concerned over how animals are treated in the food industry. Because of this, he is moving towards being vegetarian.
I say moving towards because burgers and bacon are his favourite things. In the whole wide world, favourite. So it is a gradual process.
I had fish in the freezer I wanted to use. Dismissing our usual fish chunks, I decided to make burgers instead. Apart from salmon, I find fish rather dull. So to jazz these fish burgers up a little, I added a touch of chilli and made a zingy mayo to go with them.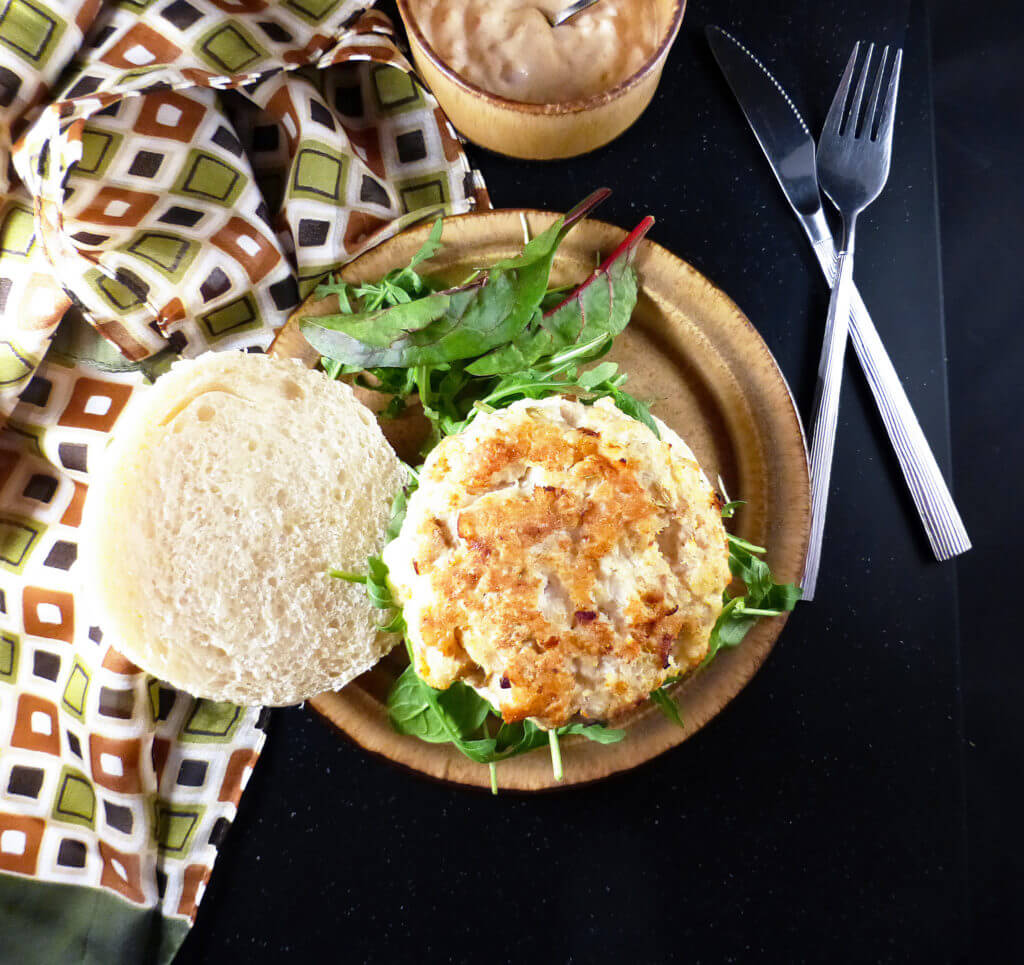 To finish off the completely from scratch ensemble, I served the fish burgers up in some of my freshly baked brioche buns. The softest buns you will ever get your mouth around.
As I'd never made fish burgers before, I needed a little inspiration and guidance. I based mine on the recipe from Great British Chefs for cod burgers, adding my own touches and varying their ingredients and ratios.
The ingredients below made five fish burgers. You could easily make them smaller and achieve 10 burgers instead.
Fish Burgers with a Spicy Mayonnaise in Homemade Brioche Buns
---
Ingredients
Fish burgers:

2 shallots (finely chopped)
4 cloves garlic (finely chopped)
750g fish (any kind)
50g breadcrumbs
1 egg (beaten)
1/2 teaspoon rosemary
1 teaspoon chilli powder
1 teaspoon sea salt
Black pepper (to taste)

Bread:

Recipe for my brioche buns (without seeds)

Sauce:

80g mayonnaise
1 shallot (finely chopped)
1 teaspoon malt vinegar
1/2 teaspoon chilli powder
Directions
~ Fry the garlic and shallots together until browned. Set to one side to cool.
~ In a food processor, mix the fish until it becomes almost like a paste. Add the cooled onions, breadcrumbs, egg, rosemary, chilli, sea salt and pepper. Mix until everything is nicely combined.
~ Taking a burger mould or any round cutter, fill it with the fish mixture (make them as small or big as you like) and press down. Place on a lined baking tray and pop in the fridge until you are ready for them.
~ Pre-heat the oven to 200ºC (400ºF). Using a tablespoon or so of olive oil, gently fry the burgers for around 5 minutes on each side. Remove from the pan and place back on the oven tray and cook for a further 5-10 minutes.
~ In the meantime, make the mayo: add the finely chopped shallot to a bowl with the mayo, vinegar and chilli powder. Mix thoroughly.
~ When ready to assemble, cut the bread bun open. Slather over some spicy mayo, add a few salad leaves and place the burger on top. Serve immediately. Enjoy!
7.8.1.2
306
https://www.theculinaryjumble.com/fish-burgers-with-a-spicy-mayonnaise-in-homemade-brioche-buns/