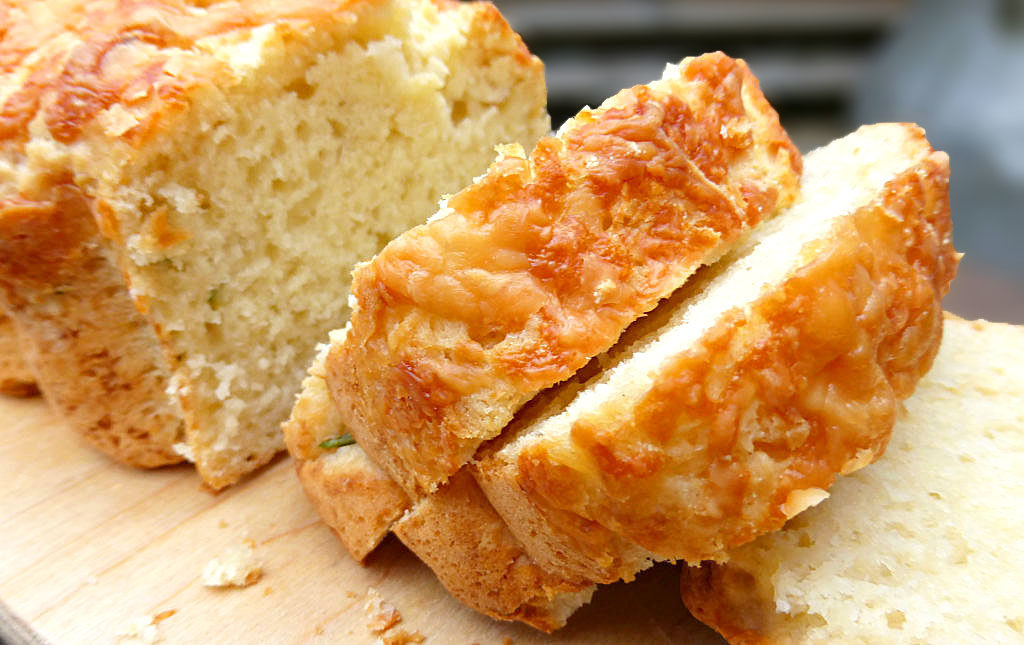 I'd never really heard of a "quick bread" before, probably because I like using yeast, and the superb taste you get when you allow bread the time for a really nice rise. But you know what, when we have busy lives and hungry children, time is not always our friend, and something quick is needed. Enter this recipe!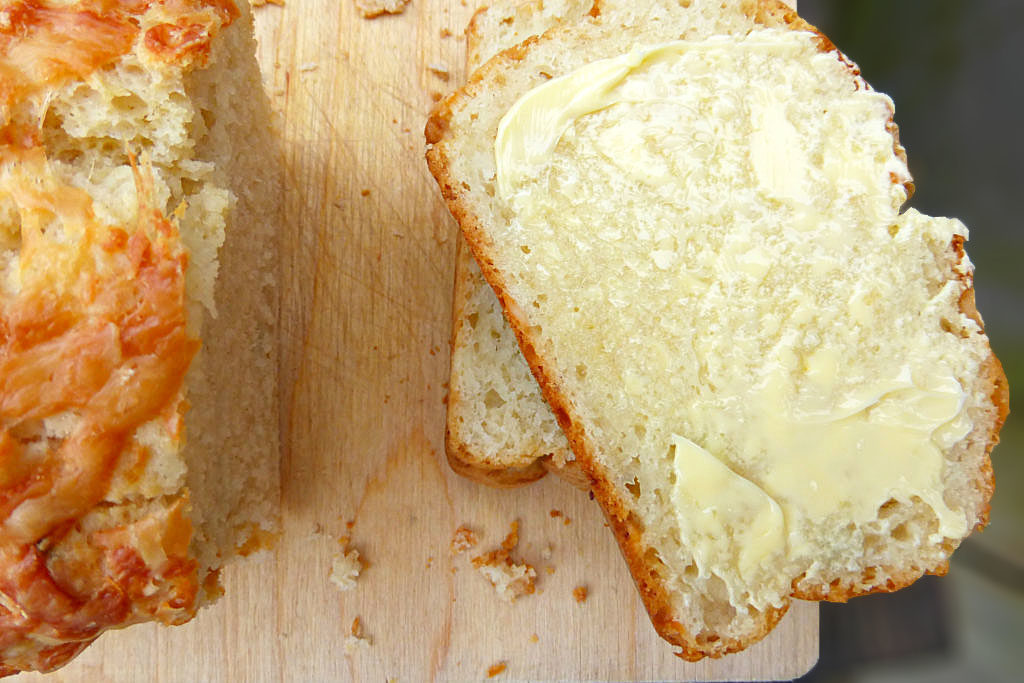 However, if you do have the time (weekends are great for homemade baked bread), and want to make something with yeast, why not try my Most Amazing Cheesy Bread…Ever (if you are unsure about making yeast bread, have a look at my beginner's guide to making bread).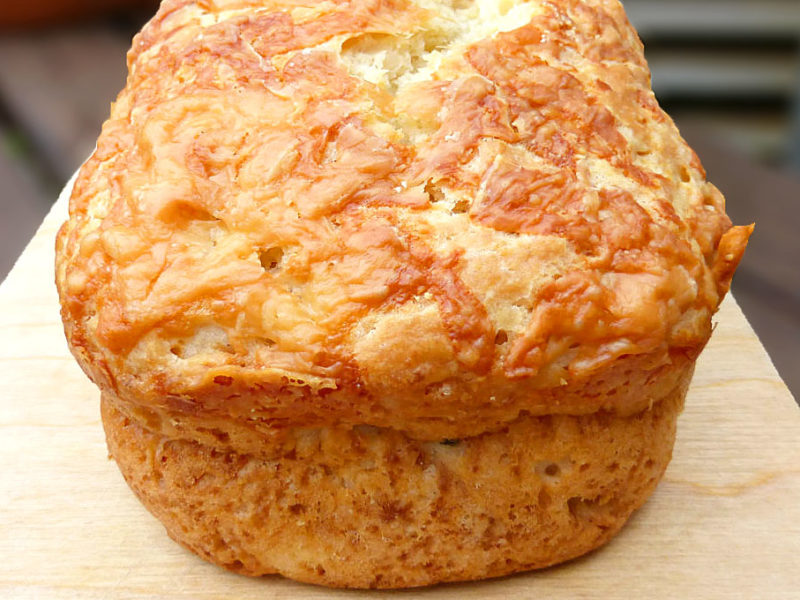 I actually loved it. It's not bread as we know it, Jim (not a Star Trek enthusiast, it just fit), but it is good.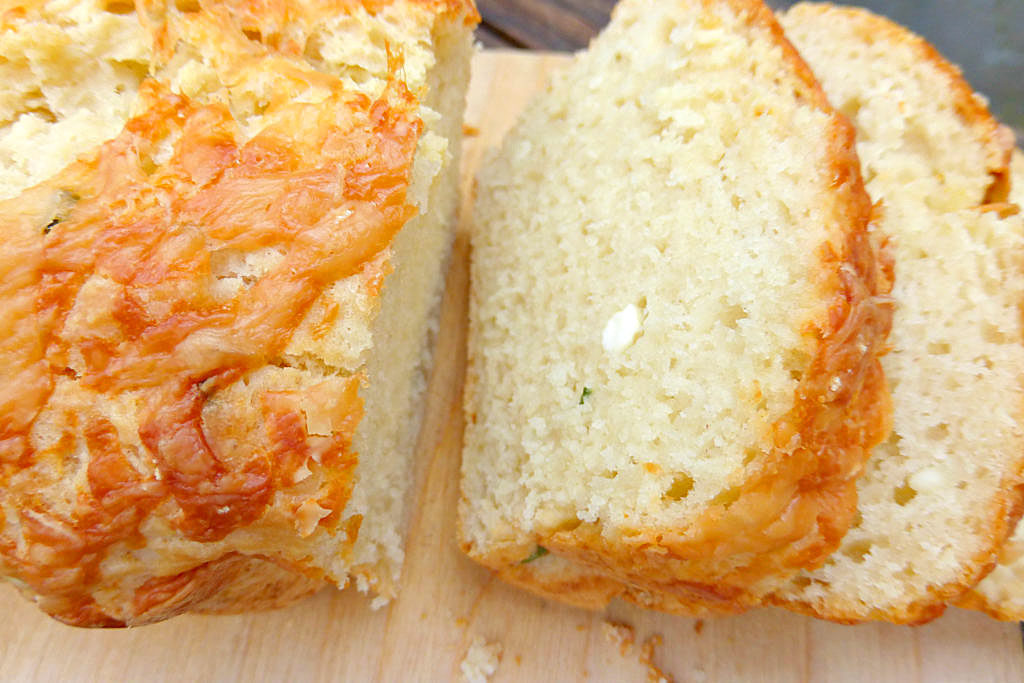 The texture is denser than yeast bread and reminded me more of an British scone than bread, but is beyond delicious slathered with butter.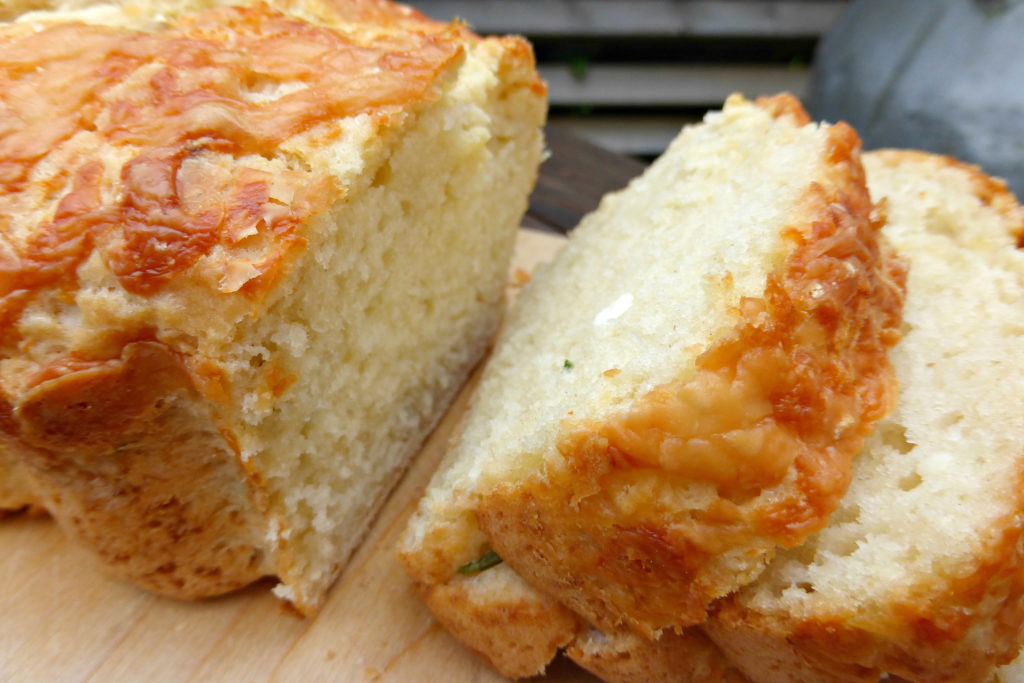 The Greek yoghurt gives it a wonderful moistness, and with just a sprinkle of cheddar on top for colour, a little lower fat feta, and only a touch of butter and sugar, this is pretty healthy (minus the slathered butter, of course!).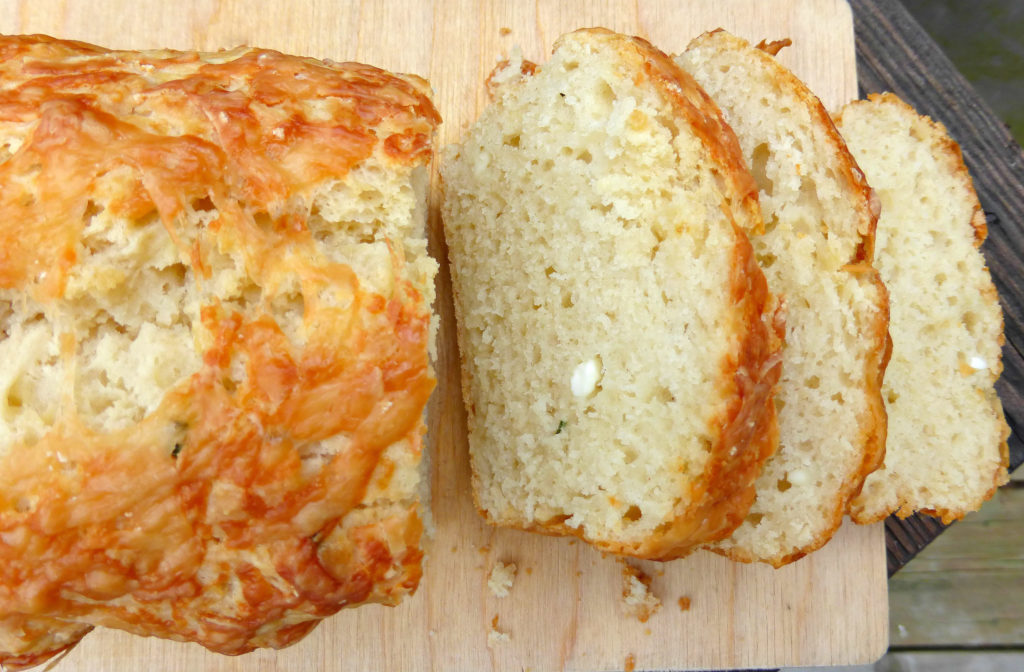 Feta and Chive Savoury Quick Bread
---
Ingredients
250g (2 cups) bread flour
1½ teaspoons baking powder
1/2 teaspoon baking (bicarbonate) soda
30g (2 tablespoons) sugar
50g (1/4 cup) butter
1/2 cup milk
1/2 cup Greek yoghurt (or any plain yoghurt will do)
1 egg
35g (1/4 cup) feta cheese
Handful fresh chives (chopped)
Cheese (I used cheddar) for sprinkling (as much or as little as you like)
Directions

~ Pre-heat the oven to 175°C (350°F) and grease a medium-large loaf tin.

~ Melt the butter and set to one side.

~ In a large bowl, mix the flour, baking powder, baking soda and sugar together.

~ In a separate bowl, beat the egg and add the yoghurt and milk. Lastly, stir in the feta and chives.

~ Add the wet ingredients to the dry and stir only until justs combined (the dough will be sticky). Pour into the prepared loaf tin and sprinkle with a little (or lot) of cheddar cheese.

~ Bake for 40-60 minutes, depending on the size of loaf tin you are using (start checking at around 35 minutes). The bread is ready when an inserted skewer comes out clean. Leave to cool and then slice. Enjoy!

7.8.1.2

129

https://www.theculinaryjumble.com/feta-and-chive-savoury-quick-bread/

The Culinary Jumble
 This recipe was adapted from Zucchini, Chive and Buttermilk Quick Bread by A Pretty Life.