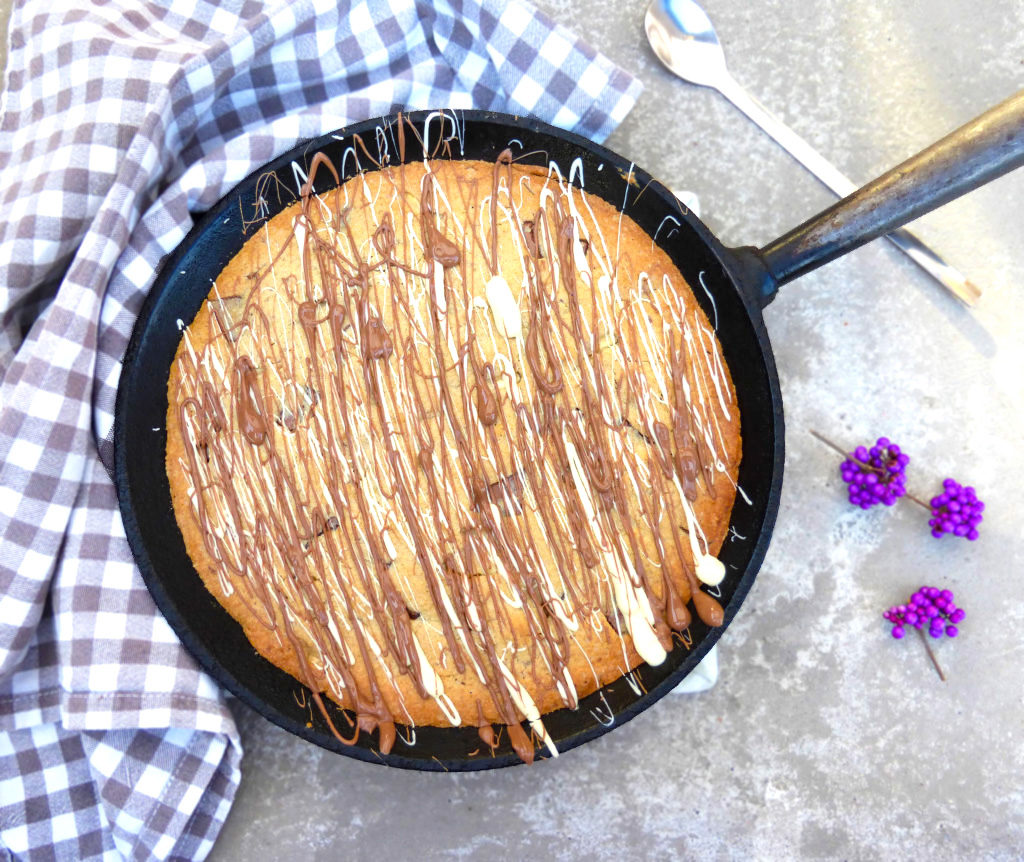 I love my skillet and use it for all kinds of things. Eggy Bread, stews, even overnight buns. Nothing is safe!
And now, this. An enormous, share-with-a-friend, skillet cookie!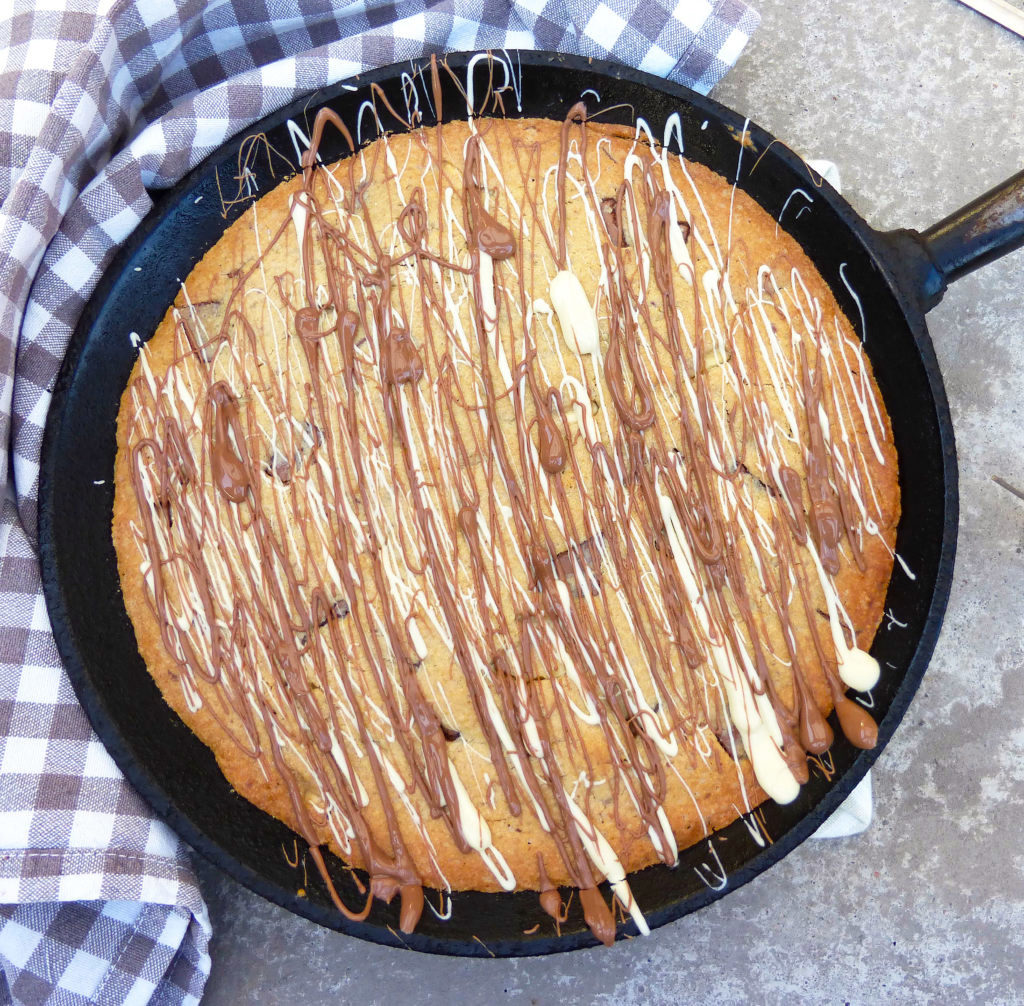 This skillet cookie recipe was created specifically for homeyou, a one-stop hub for DIY inspiration and help, where I am one of their home bloggers (my popular Fruit of the Forest Swirl Cheesecake also featured on their website).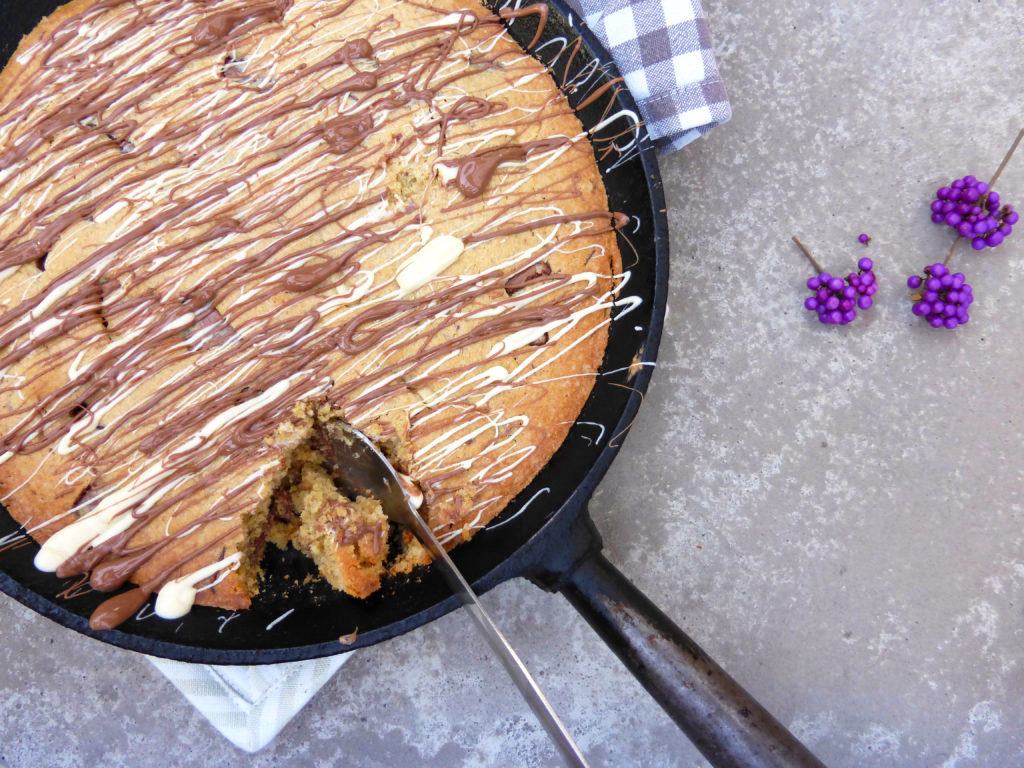 It's a super simple and easy to make gluten free dessert with chunks of milk and white chocolate.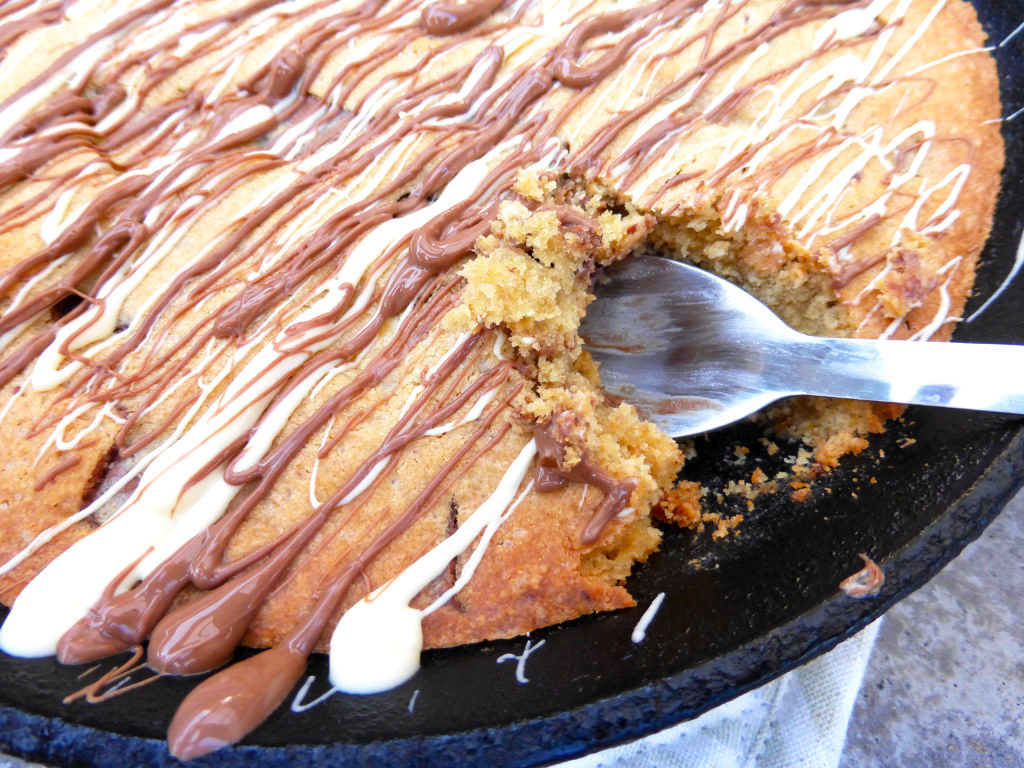 Feast your eyes on how yum it looks and then run over to homeyou for the ingredients and directions . Enjoy!