These lovely, thick, almost cakey dark chocolate chip olive oil cookies taste amazing.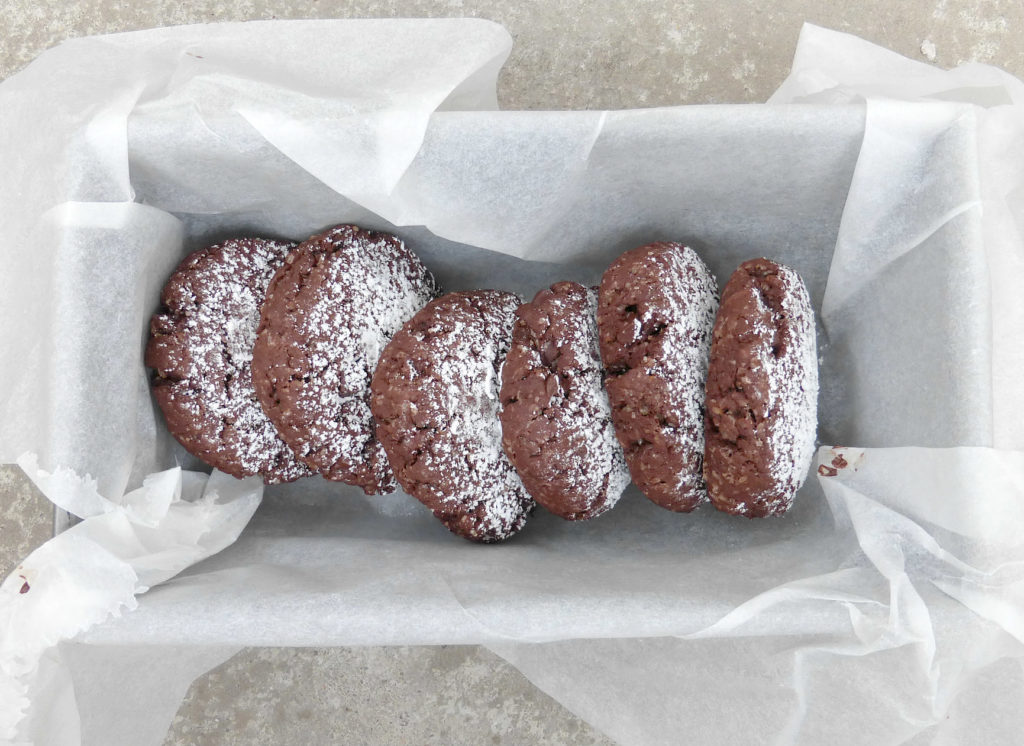 We use olive oil in our house quite a bit and although it goes in most bread I make (like this rye & wholemeal loaf), I've never really tried it a lot in cakes or cookies (I am a butter kind of gal). However, I thought I might experiment a little by switching out the butter in cookies and use olive oil instead.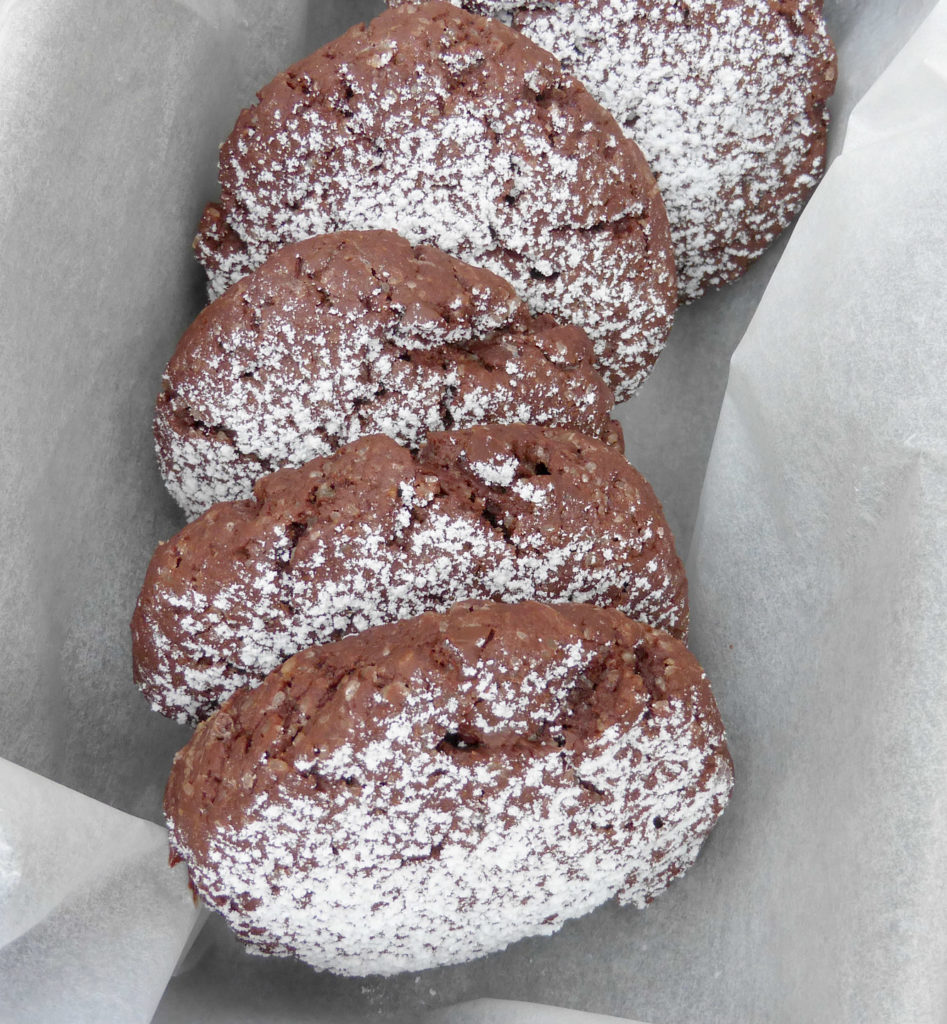 This recipe is the result. They were good. Asking my very own personal taste testers (my kids), they gave them the thumbs up. Mind you, it is a very rare occurrence for cookies of any description to go stale in our house!
The cookies were crunchy on the outside and had an almost cake-like texture in the middle. They were chunky, not overly sweet and peppered with lovely little bits of dark chocolate.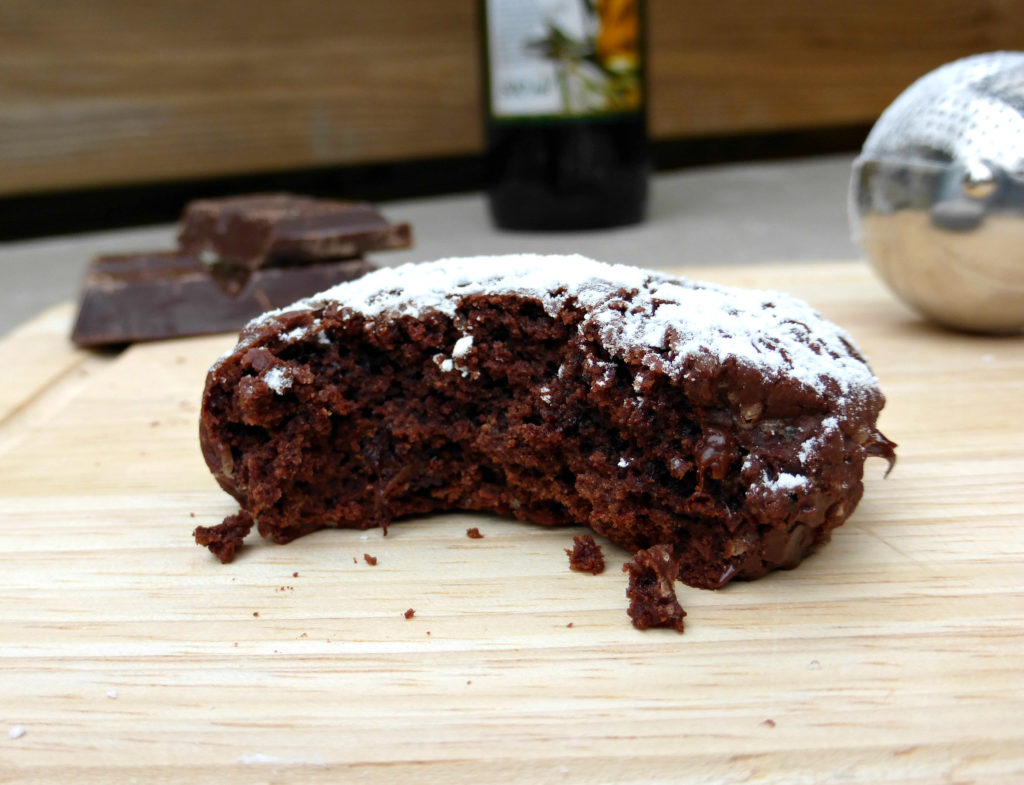 As cookies go, I would have to say that these are fairly healthy: I used raw brown sugar along with the olive oil, making an overall better-for-you alternative to other sugar and fat laden versions.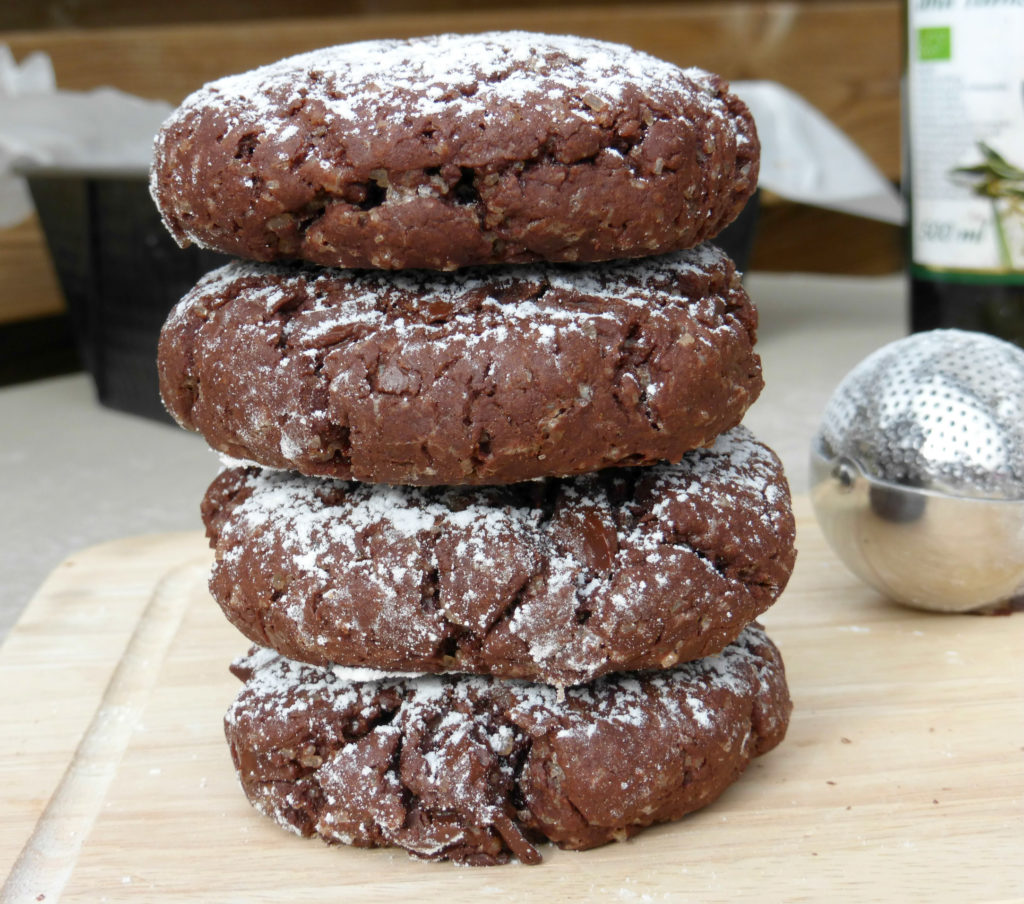 The measurements below will make between 10-15 cookies, depending on the size.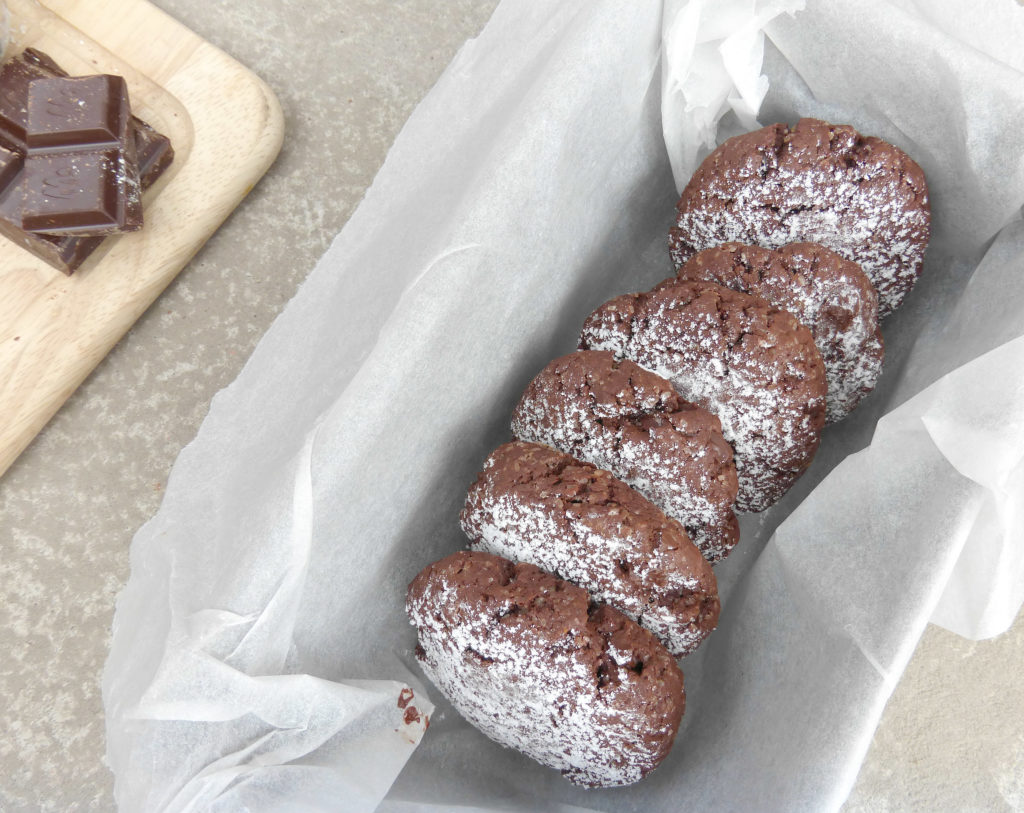 Dark Chocolate Chip Olive Oil Cookies
---
Ingredients
2.5 tablespoons extra virgin olive oil
110g (1/2 cup) raw brown sugar
1 egg
1/2 teaspoon vanilla sugar
160g (1 cup) plain flour
1/4 teaspoon baking powder
1/4 teaspoon baking soda
Pinch of salt
25g cocoa
30g dark chocolate, cut into chunks (or chocolate chips)
Icing sugar, to dust cookies (optional)
Directions
~ Pre-heat the oven to 190°C and line a large baking tray with grease-proof/baking paper.
~ Beat the olive oil and sugar together, then beat in the egg. In a separate bowl mix flour, baking soda, baking powder, vanilla sugar, cocoa powder, chocolate and salt.
~ Add the wet ingredients to the dry, and stir to combine everything together. The end result should be a dough you can easily handle.
~ Roll into balls of equal size and place each one on the baking tray with a little space apart. Push down with the back of a fork to flatten a little. Bake for around 12 minutes (until the edges are firm).
~ Remove from the oven and leave on the tray for a while, then transfer to a wire rack to cool completely. When cold, sprinkle with a little icing sugar (if using) and enjoy!
7.8.1.2
13
https://www.theculinaryjumble.com/dark-chocolate-chip-olive-oil-cookies/