These copycat dark chocolate Hobnob biscuits taste better than the real thing. Fact.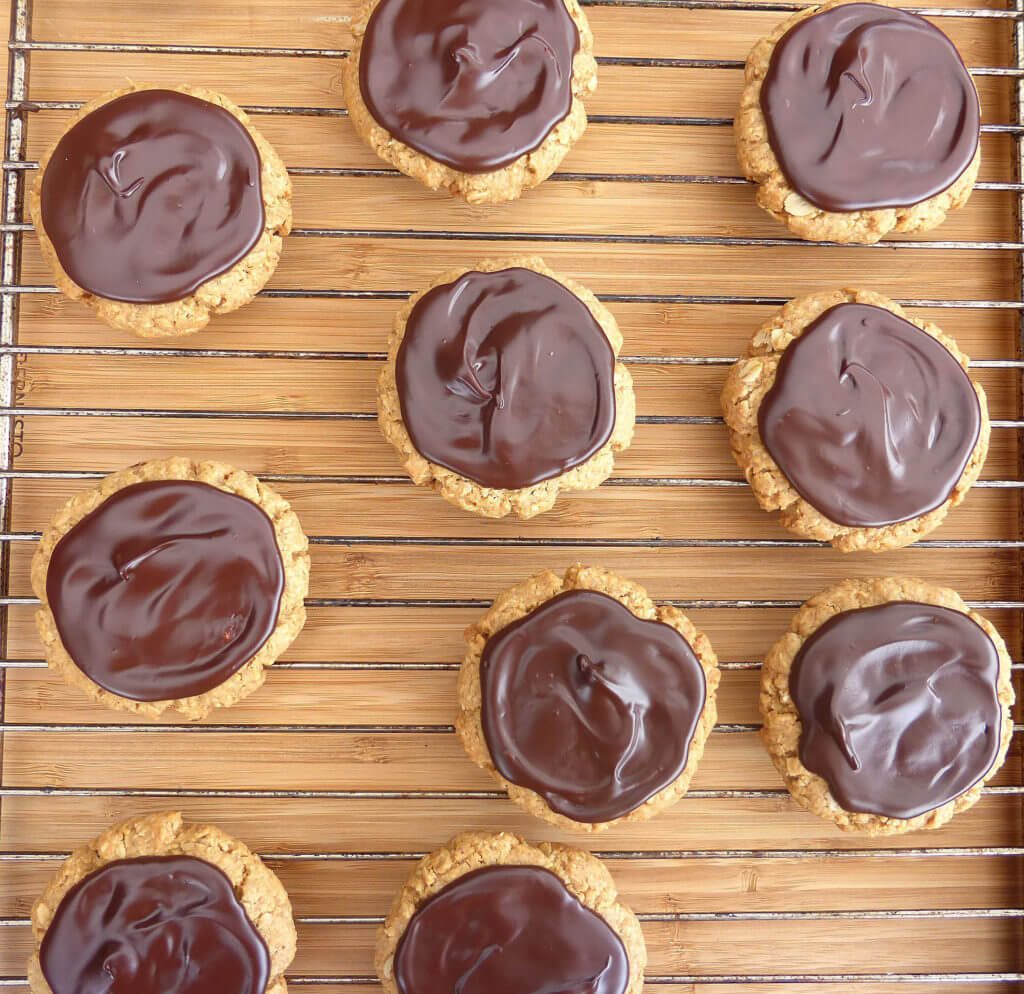 There's something about the anonymity of the internet that turns certain people into complete biatches. You know, those delightful specimens who hide safely behind a screen while spewing their misery and bitterness in every direction.
Throwing my recipes and food photos out into the BBW (big bad web) leaves me open to judgement and criticism; I get that. But when a Google+ reader said my homemade kebab looked like "something the dog had thrown up three times over" it stung a little, I have to admit.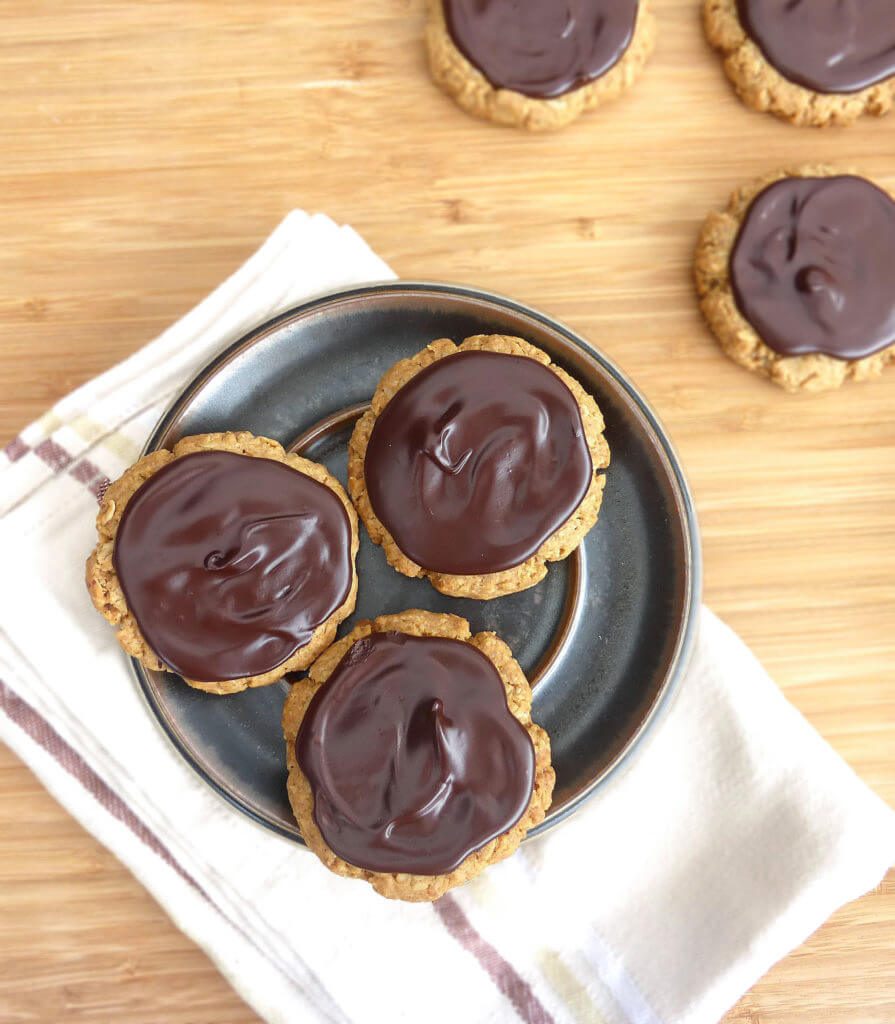 Do I expect everyone to like my food? Heck, no. Of course not. I've seen many a state on a plate myself. The only difference is I don't feel a burning need to tell them.
As I say to my kids on a regular basis: a person who chooses to be unkind is very sad inside. So, sharp-tongued lady with an aversion to my food, I wish you the best of luck and hope you find the happiness you obviously seek (and give the kebab a go, love. It's ten kinds of awesome).
Anyway, let's discuss something way more appetising. These beauties. Hobnobs are a British institution and one of the nation's favourite biscuits. They come plain or topped with chocolate (both milk and dark versions). However, without blowing my own trumpet too much, these are better (and my lovely, often too honest for their own good, family concurs).
I've been making these gluten free for years, but this time around I wanted to go for a more unhealthy traditional result using syrup rather than honey, and regular flour.
You know what though? I couldn't tell a great difference between these and the healthier version, so if you'd prefer a gluten free, no refined sugar option, check out my white chocolate drizzle cookies instead.
The measurements below made 12 large cookies.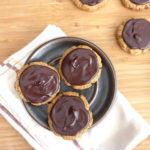 Copycat Dark Chocolate Hobnob Biscuits (Oat Cookies)
Ingredients
Cookies:
100

g

(1/3 cup + 1 tablespoon) butter

100

g

(½ cup) brown sugar

1

tablespoon

milk

3

tablespoons

golden syrup

(or any other light coloured syrup)

1

teaspoon 

bicarbonate of baking soda

140

g

(1 cup + 1 tablespoon) plain (all purpose) flour

140

g

(1 + 3/8 cups) oats
Topping:
100

g

(3/4 cup) milk chocolate
or:
100

g

(3/4 cup) dark chocolate

2

tablespoons

golden/light syrup

15

g

(1 tablespoon) butter
Instructions
Pre-heat the oven to 150°C (300°F) and line a baking tray with grease-proof paper.

Cream butter and sugar, then beat in the milk and syrup.

Mix the baking soda, oats and flour together and then add to the wet ingredients, stirring well to combine.

Take roughly one tablespoon of dough and form into a ball, then place on the baking tray. Using the palm of your hand, flatten into a rough round shape and do the same with the rest of the dough (they will be a very rustic circle, so don't worry too much about getting it too neat). Leave space in between as they do spread when baking.

Bake for around 15 until they are golden (they will feel very soft, but that's fine). Take care not to overcook them as they burn easily - err on the side of caution and remove them a little earlier rather than later! Remember that if you make smaller cookies, they will need less time, so keep an eye on them.

Because they are so soft, let them sit on the tray for around ten minutes and then transfer them to a wire rack to cool completely.

If using milk chocolate, just melt in a Bain Marie (double boiler) and then spread over the cooled cookies. If making the dark chocolate version, melt the chocolate and syrup in a Bain Marie, stirring frequently as it melts. Finally, quickly beat in the butter. Spread over the cooled cookies. Enjoy!
If you like cookies, you'll love these recipes:
Blueberry Spelt Flour Butter Cookies (from scratch)
Gluten Free Salted Caramel Thumbprint Cookies (low fat & sugar)
Swedish Vanilla Snittar Cookies with Homemade Blackberry Jam