French toast is no stranger in our house.
In fact, it is a regular, welcome friend at the weekends. We eat it savoury but call it Eggy Bread and we enjoy it smothered in syrup or liberally sprinkled with icing sugar.
But churros French toast? Now that's a whole new ball game.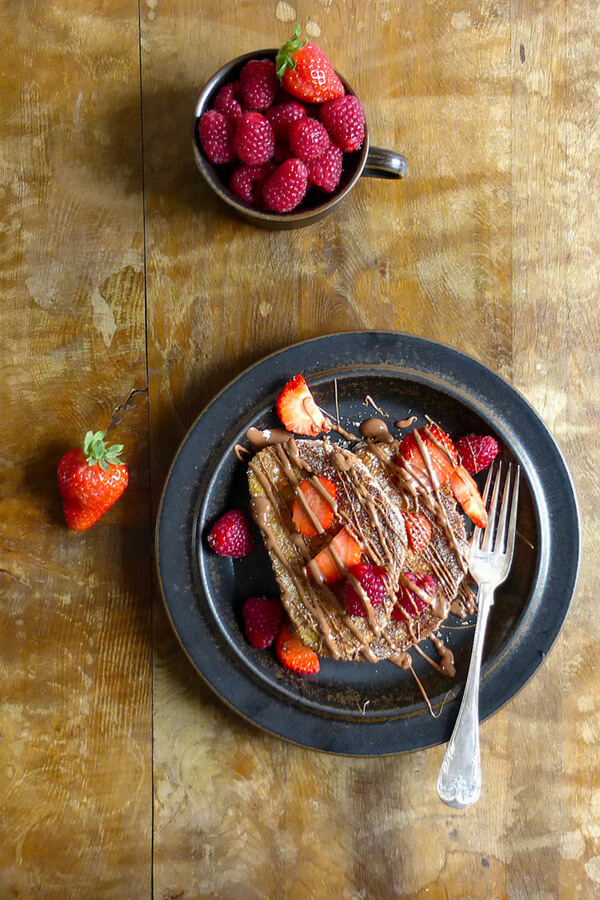 The idea to give my French toast a little Spanish twist was not mine. In fact, I'd never seen them before. No, the idea came from Tania at The Gammon Kitchen. 
My first thought was how could a little cinnamon and sugar (the traditional churros coating) change something already good, for the better. Well, you'd be surprised. They were a whole new realm of taste. Believe me. So good that my youngest son went into raptures. That good.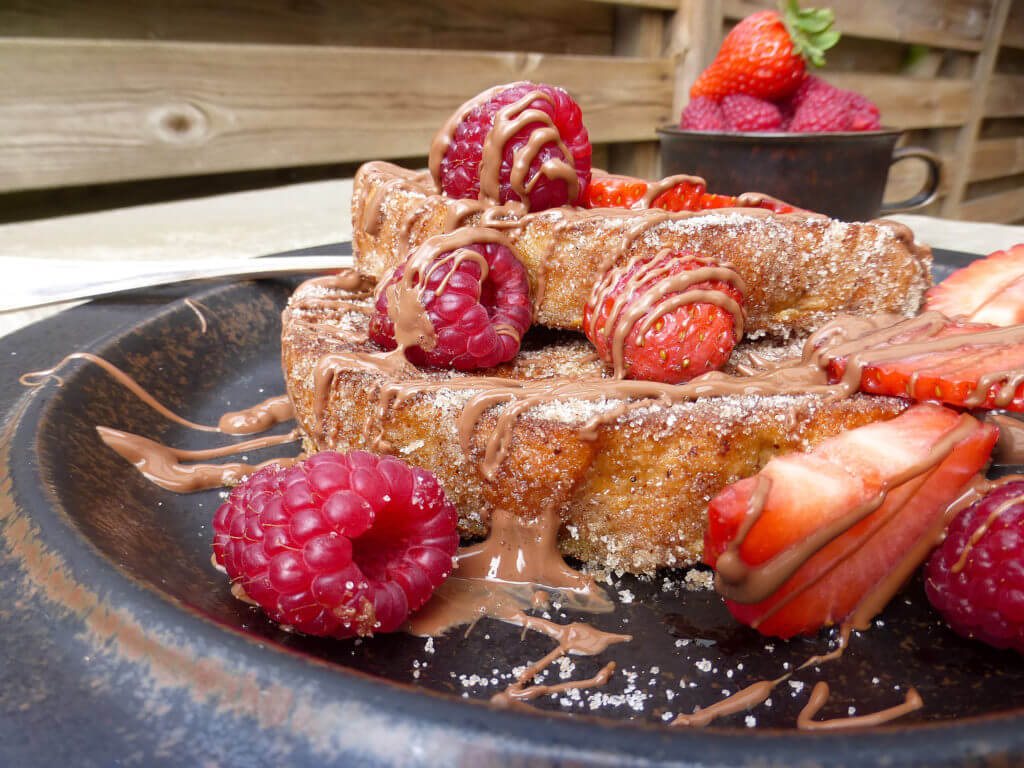 Tania's recipe was super simple to follow and the only change I made was to swap out the Nutella for melted milk chocolate.
I also increased the amounts. The original recipe is for two slices only (an individual portion) but there's four in our family and we all wanted a bit of the action.
If you'd like to find out how I made this gorgeous Churros French Toast, run over to see Tania at The Gammon Kitchen now. Go on! What are you waiting for?