Sockerkaka is one of Sweden's favourite cakes and this chocolate sockerkaka (sugar cake) is a wonderful example.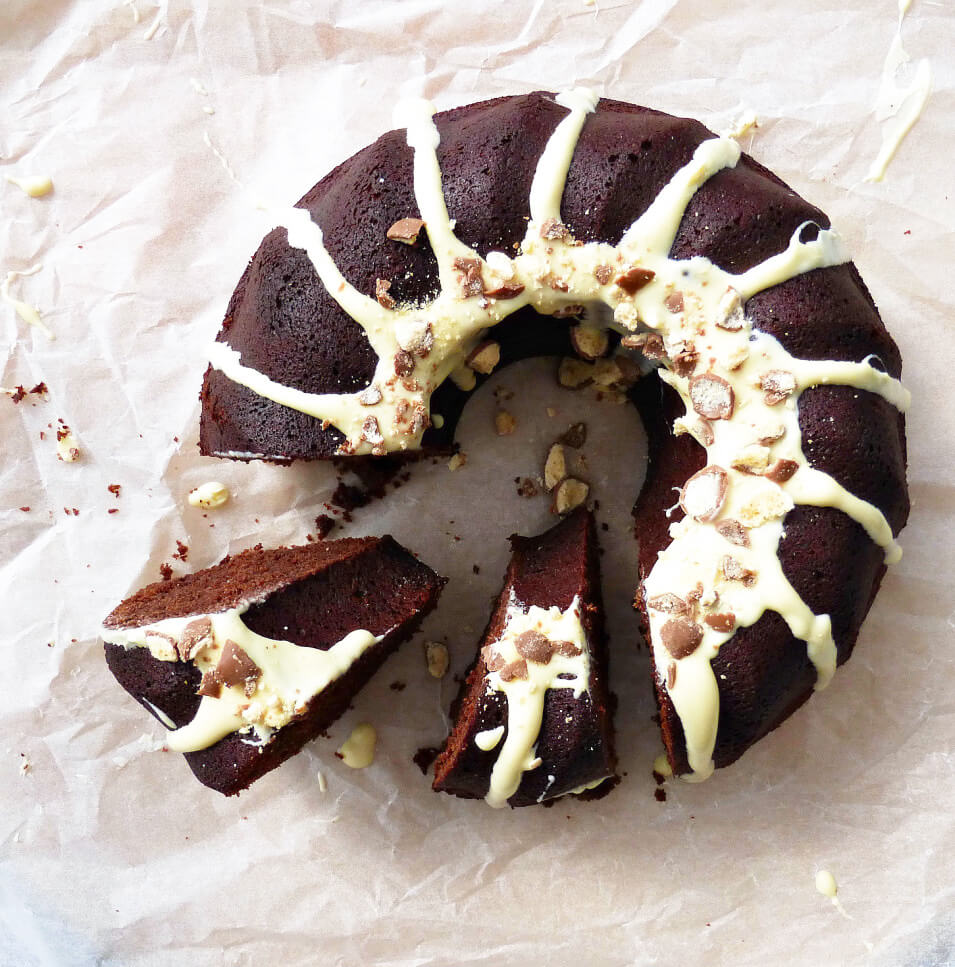 It's my birthday today! And what better way to celebrate than making a chocolate cake (or if chocolate isn't your thing, what about a coffee and walnut cake?). Of course I make my own cake around these parts, but I just love any excuse to get baking!
Sockerkaka is a popular cake in Sweden – translated it simply means "sugar cake". So, no prizes in guessing then what the main ingredient is?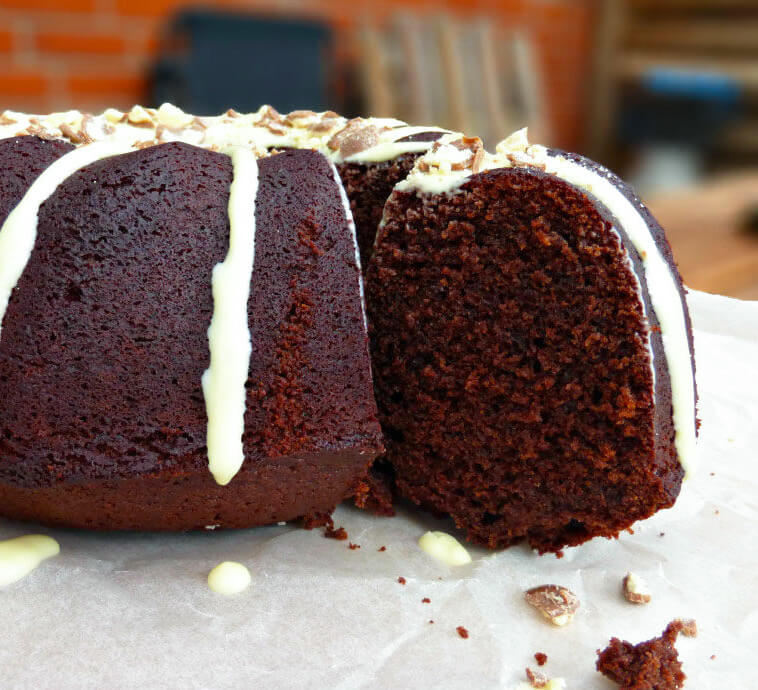 Traditionally it is a plain cake with little decoration and usually without cocoa. However, I like to mix things up a little and it's my birthday, after all, eh?
This cake was made with cocoa and then topped with a drizzling of white chocolate and a sprinkling of crushed Maltesers. I used a bundt tin but you could use any average-sized cake tin.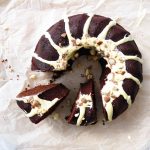 Chocolate Sockerkaka (Sugar Cake) with a White Chocolate Drizzle
Ingredients
Cake
150g

(2/3 cup) butter (melted)

100ml

(just under 1/2 cup) milk

50ml

(1/4 cup) brewed coffee (cold)

2

eggs

200g

(1 cup) sugar

1.5

teaspoons

baking powder

1

teaspoon

vanilla sugar

40g

(5 tablespoons) cocoa

180g

(1½ cups) plain (all-purpose) flour
Drizzle
50g

(1/4 cup) white chocolate (melted)

Maltesersm nuts or anything else you want to sprinkle (optional)
Instructions
Pre-heat the oven to 175°C (350°F) and grease and flour (I used cocoa) a medium-sized bundt or cake tin.

Melt butter and stir in the milk and coffee.

In a separate bowl, beat the eggs and sugar until fluffy. Add the butter mixture and continue to whisk until well combined.

Combine the flour, cocoa, baking powder and vanilla sugar and then gradually add to the wet ingredients, being careful not to over mix.

Bake for around 35-45 minutes - the cake is ready when an inserted skewer comes out clean.

Let the cake sit in the tin for around 20 minutes and then remove it and allow it to cool completely on a wire rack.

Melt the chocolate and drizzle over the cake (I let mine run down the tracks created by the bundt tin). Sprinkle with Maltesers, nuts or whatever else you fancy. Enjoy!