These chocolate Cheerio Easter nests are a simple Easter treat for the kids to make.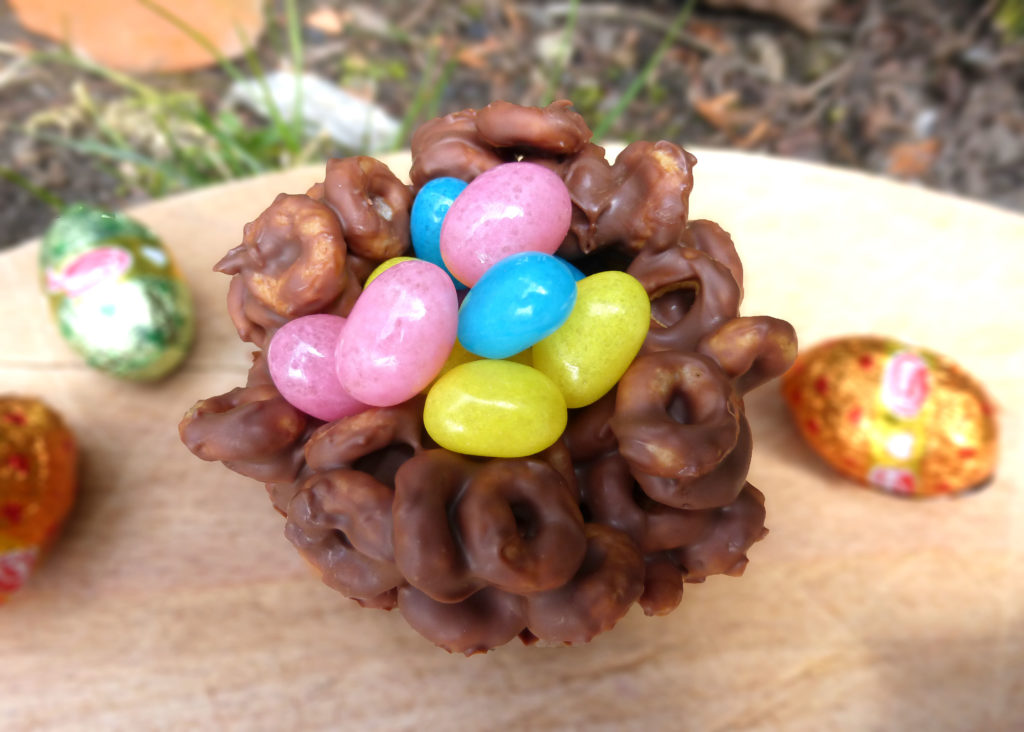 Now, anyone who reads the blog regularly knows that I am all about simplicity. Reams of instructions and unpronounceable ingredients just don't do it for me, but there is simple and then there is simple.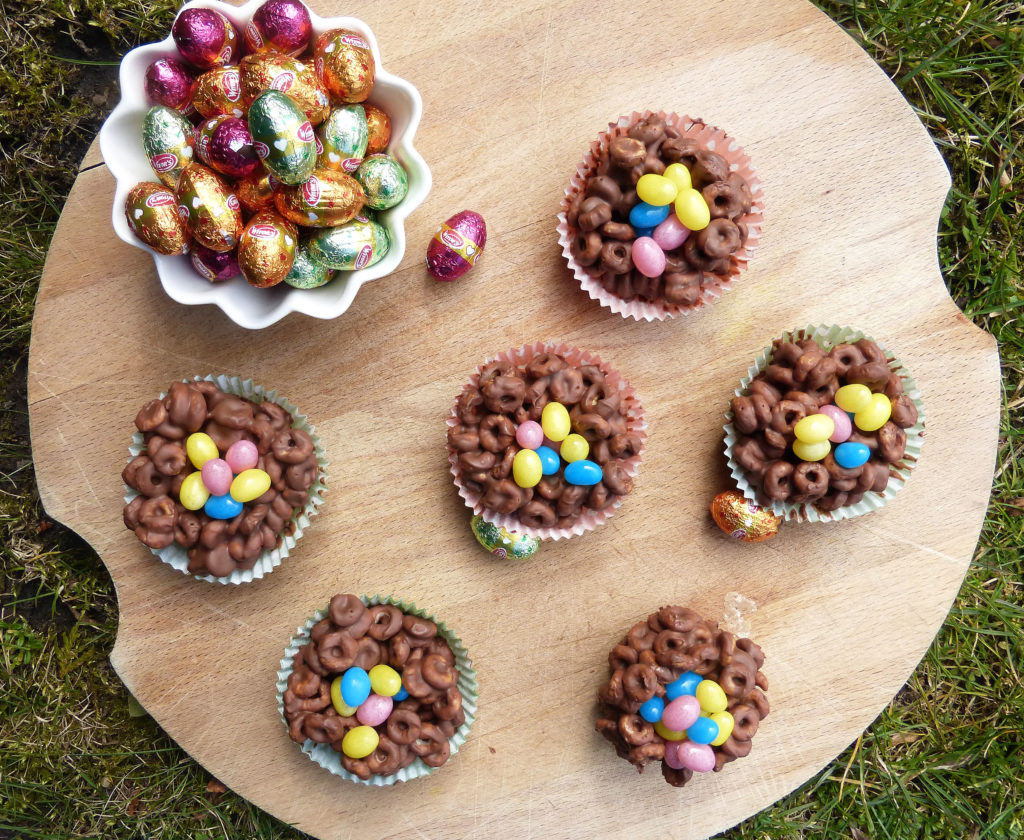 These chocolate cheerio nests are so easy that I am almost embarrassed to call them a recipe! Kids for decades have been mixing cereal and chocolate, so I am certainly not re-inventing the wheel, but they are so good, so quick and so delicious that I thought I would remind you of your childhood baking endeavours and share them with you!
They are a little messy to make, which normally spells the perfect recipe for kids to get their hands on (literally) and will give them something fun to do during the Easter holidays.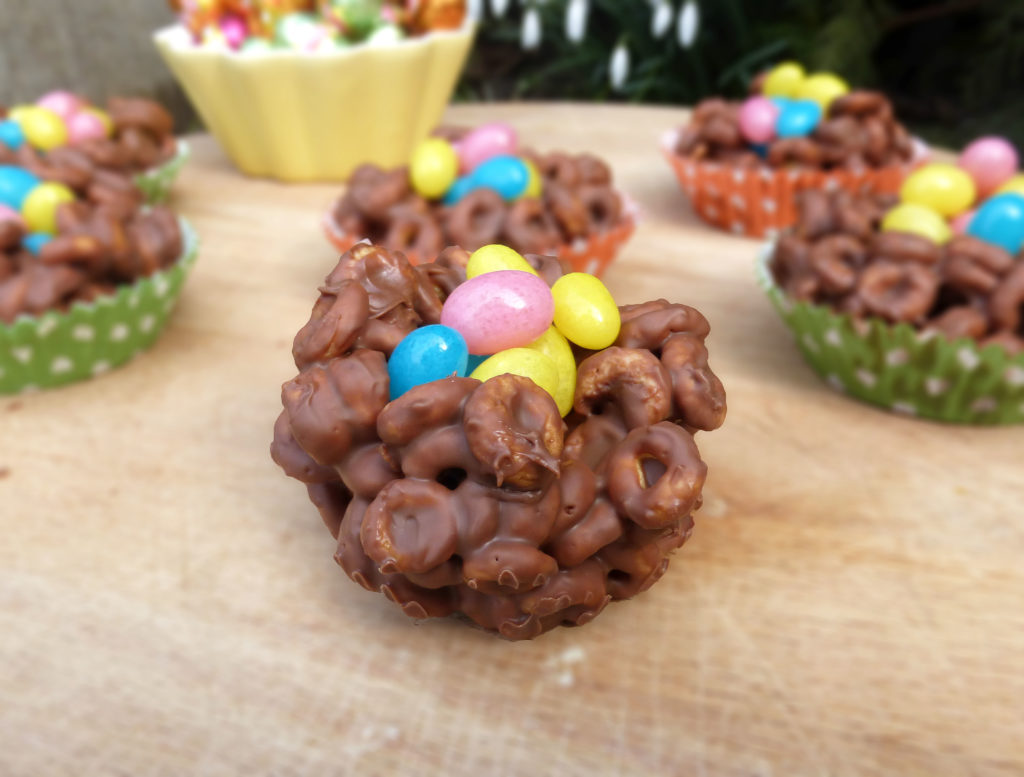 The ingredients below make 12 nests and I deliberately used a lot of chocolate because I wanted a really good covering (I think you could get away with using only 250-300g chocolate if you preferred). You can also use any cereal you have in the house – I went with multigrain Cheerios because that's what we had!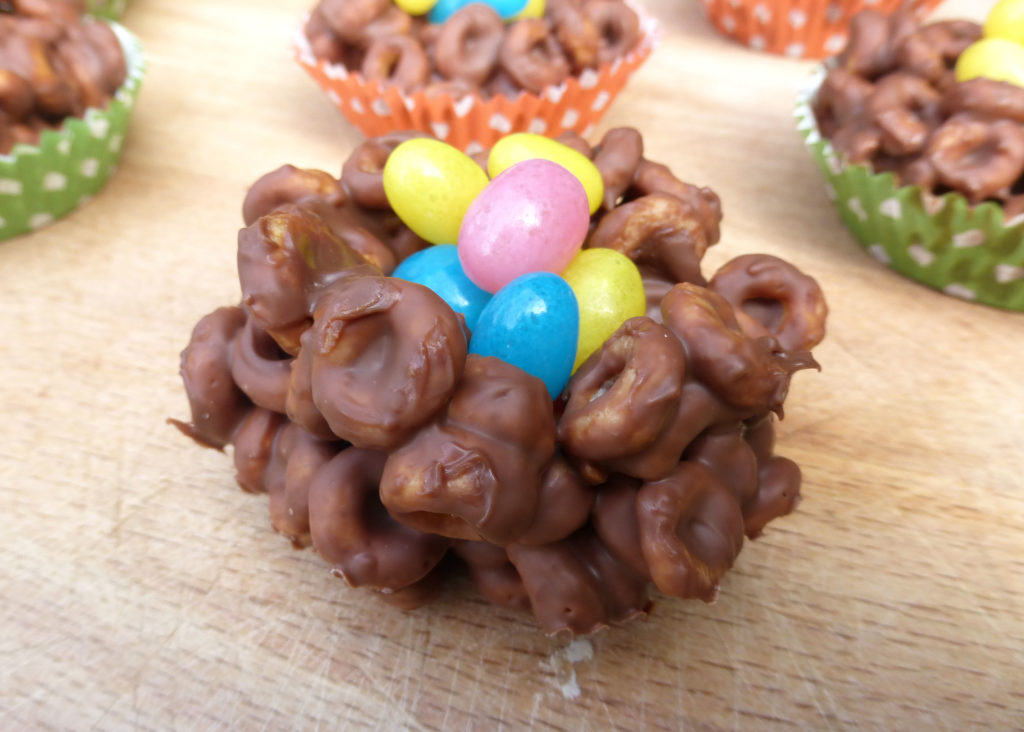 Chocolate Cheerio Easter Nests
---
Ingredients
400g (2½ cups) chocolate (I used milk)
120g (around 4 cups) Cheerios (or any other cereal such as cornflakes, rice crispies or puffed rice)
Directions
~ Prepare a baking tray with cupcake cases.
~ Melt the chocolate (I used a Bain Marie - a bowl over a pan of heated water). 
~ Place the cereal in a large bowl and then pour over the chocolate. Stir until the cereal is well covered. 
~ Pour the mixture into the cake cases and then with a small spoon or knife, gently make a little hole in the middle. Use a little extra of the mixture to build up the "walls" around the outside if you have problems creating a visible space in the middle. 
~ Put in the fridge until chocolate has set and then decorate with mini eggs or candy. Keep refrigerated until you need them. Enjoy! 
7.8.1.2
107
https://www.theculinaryjumble.com/chocolate-cheerio-easter-nests/