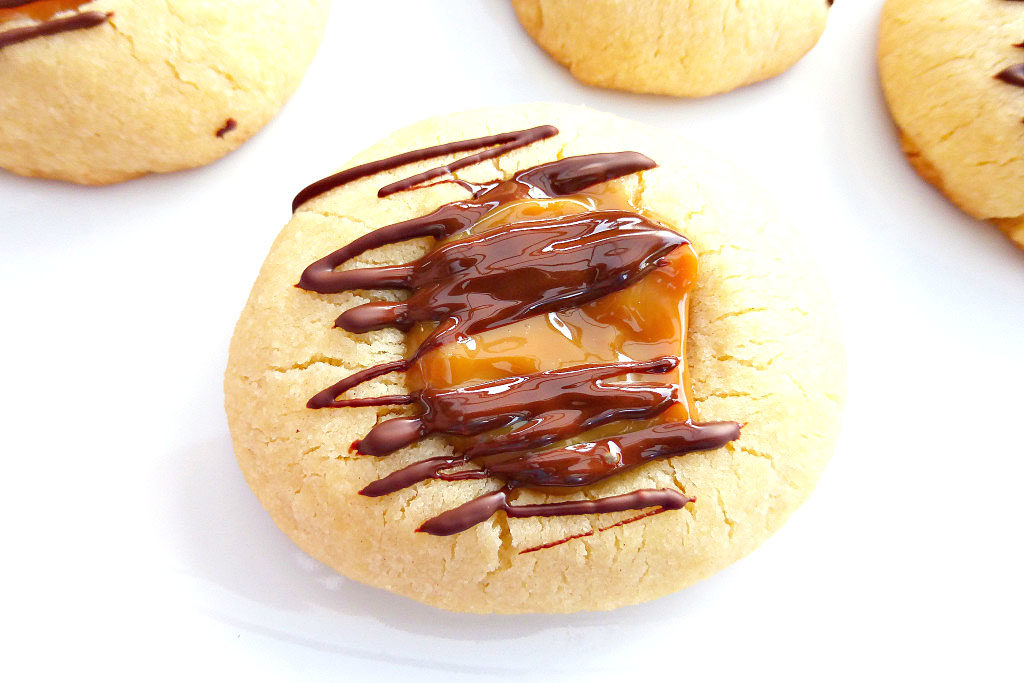 So, a new year is upon us and big changes for my blog, too. Over the last few days I have transferred to a self-hosting site and to say it has been traumatic is an understatement!
Missing files, permalinks not working, and lost followers are only several of the hair-pulling-out moments I have experienced.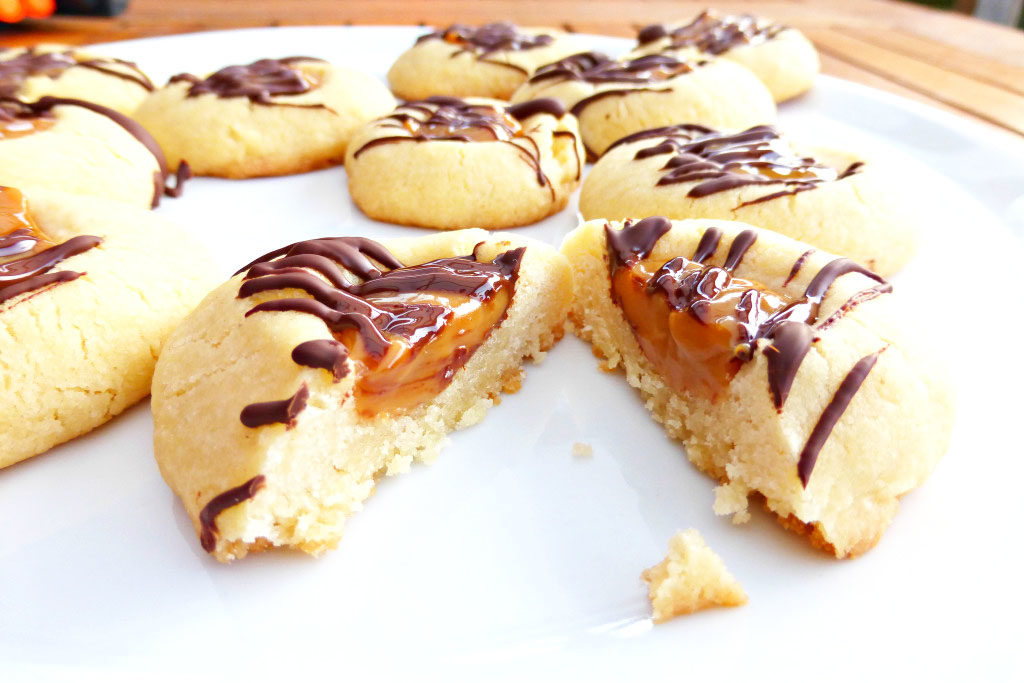 I had nearly 500 followers who didn't migrate with me and I am a little sad and worried that I will never get them back – my old wordpress.com site won't let me post so I can't even tell people where I've gone!
So, if you are one of my lovely followers and DO see this in your WordPress reader or anywhere else, could you please drop me a comment to let me know? I don't want to start spamming people but would hate to lose everything I've built up this past year! Fingers crossed that WordPress can help me move my missing media and followers!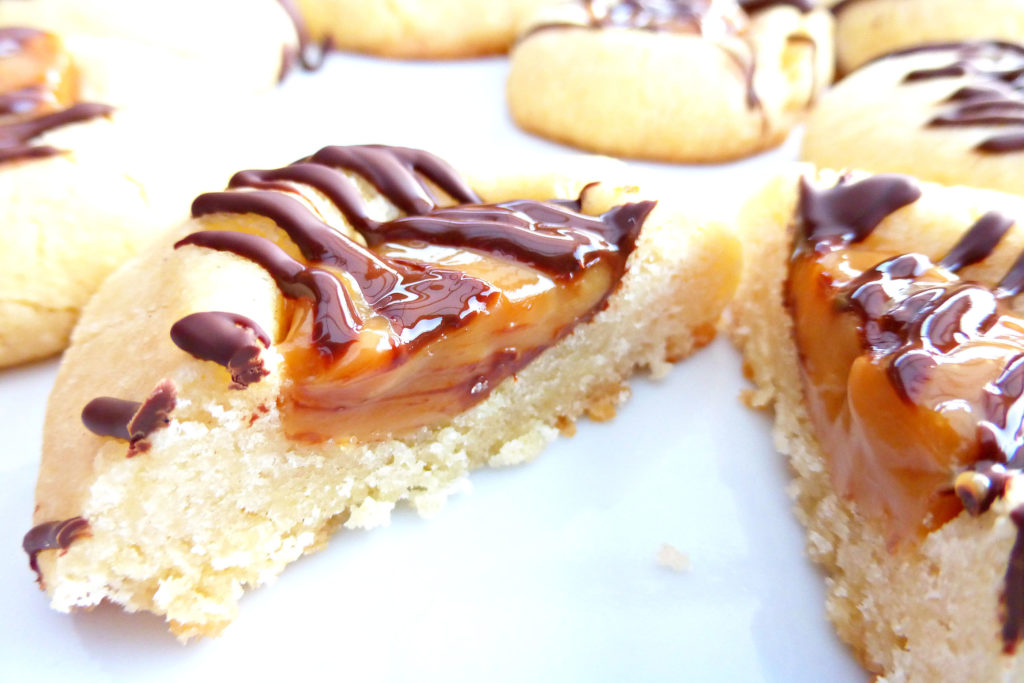 Anyway, back to the recipes! I made these gorgeous little cookies to use up some of the caramel left over after making my pretty little Chocolate Caramel Cheesecake and they were gobbled up in literally minutes by my ravenous family (two small one big!). They were really simple to make, too!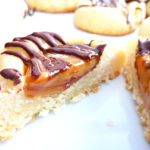 Caramel Thumbprint Cookies
Ingredients
Dough:
110g

(1/3 cup) butter (softened)

70g

(1/3 cup) sugar

150g

(1 + 1/4 cups) plain (all-purpose) flour

½

teaspoon

vanilla sugar

(or essence)
Filling:
Approx.

10 teaspoons

caramel
Drizzle:
20g

(2½) tablespoons dark chocolate
Instructions
Pre-heat the oven to 175°C (350°F) and line a baking tin with grease-proof paper.

Beat the butter, vanilla sugar and sugar together until nice and fluffy. Add the flour and mix until a dough forms. Place the dough in the fridge for around 30 minutes to firm up a little.

Roll into small balls and press your thumb down in each one making a nice, fairly thick hole.

Bake for around 10 minutes, just until the edges begin to brown. Remove from the oven and then spoon around 1 teaspoon of caramel into the hole of each cookie (if you find that the holes have closed up a little when baking, just use the back of a small spoon to press the cookie down and make the holes larger again). Leave to cool on the tray for around ten minutes and then transfer to a wire rack to cool completely.

Melt the chocolate and then drizzle over the cookies. Enjoy!
Recipe Notes
I have converted grams to cups but my measurements may not be entirely accurate. If in doubt, I recommend you do your own conversions!