This hearty and simple beef and tomato crockpot stew is a wonderful warming meal for colder months.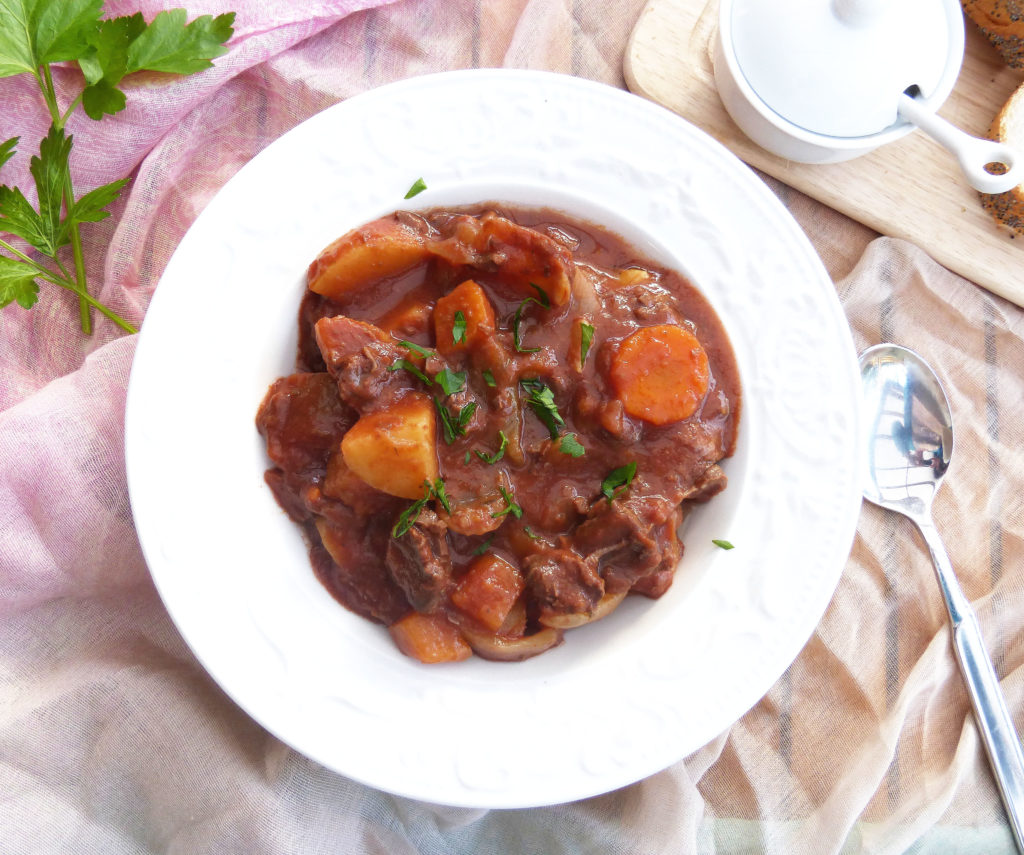 I can't deny that naughty desserts reign supreme on my blog. I love 'em and you seem to love 'em, too.
So, just to prove that I do cook real meals sometimes, even those that include vegetables, here is my delicious beef stew (just kidding – I cook from scratch most days, they just don't make the blog!).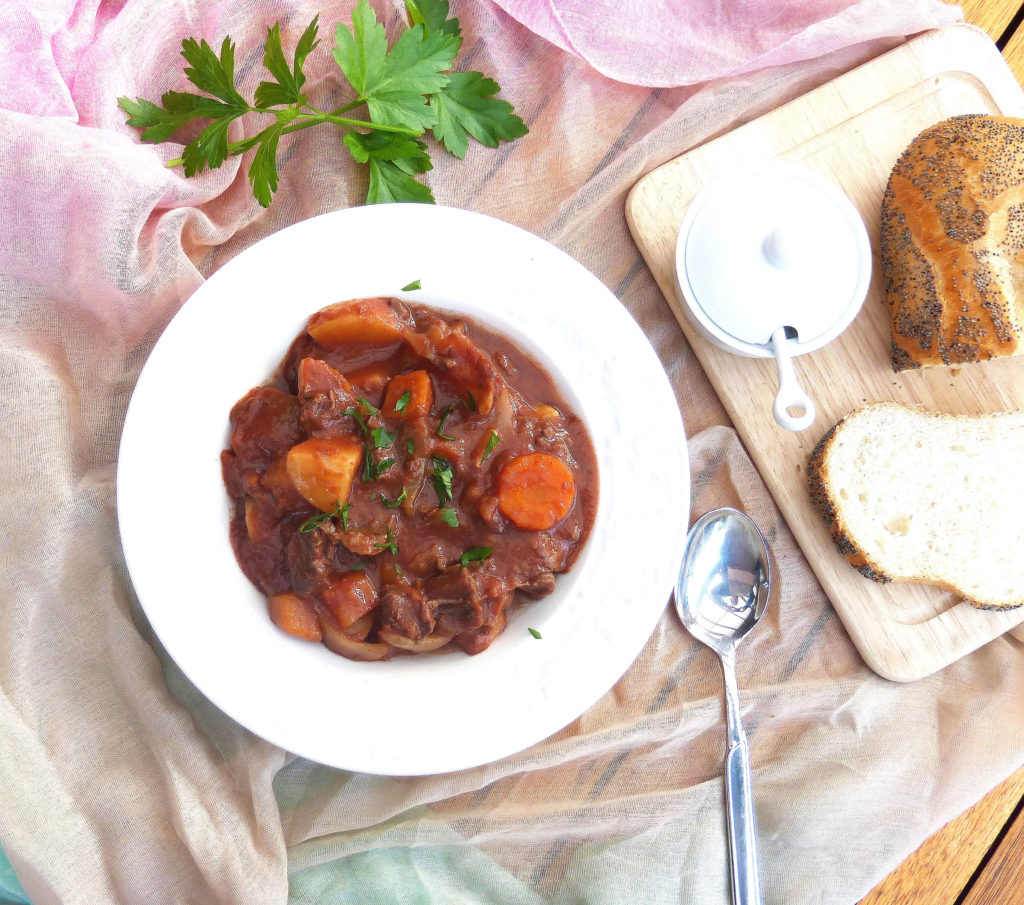 This stew is one of our favourites and is packed with nutritious, tasty ingredients, providing a fairly cheap, substantial meal enjoyed by the whole family.
Its versatility means that you can throw whatever you want in – perfect for using up vegetables you have in the fridge.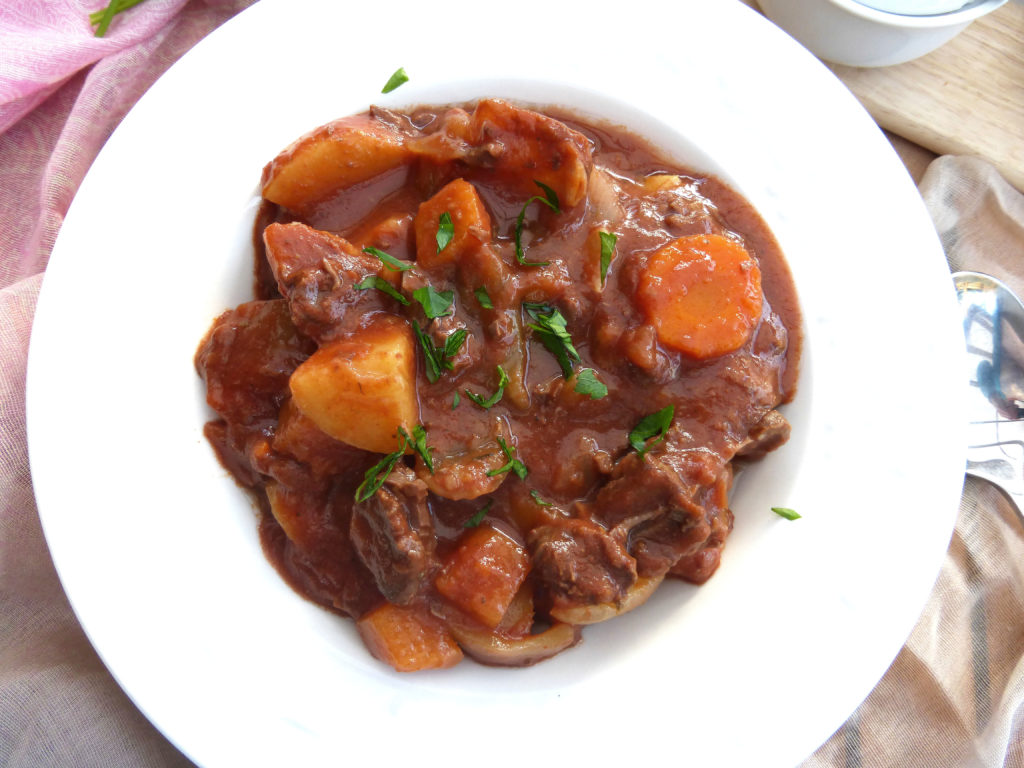 I love making meals in the crockpot – it always makes me feel so accomplished to have dinner prepared before 10am! However, you could easily cook it on the hob or in the oven, if you preferred.
The ingredients below are more than enough to feed a family of six!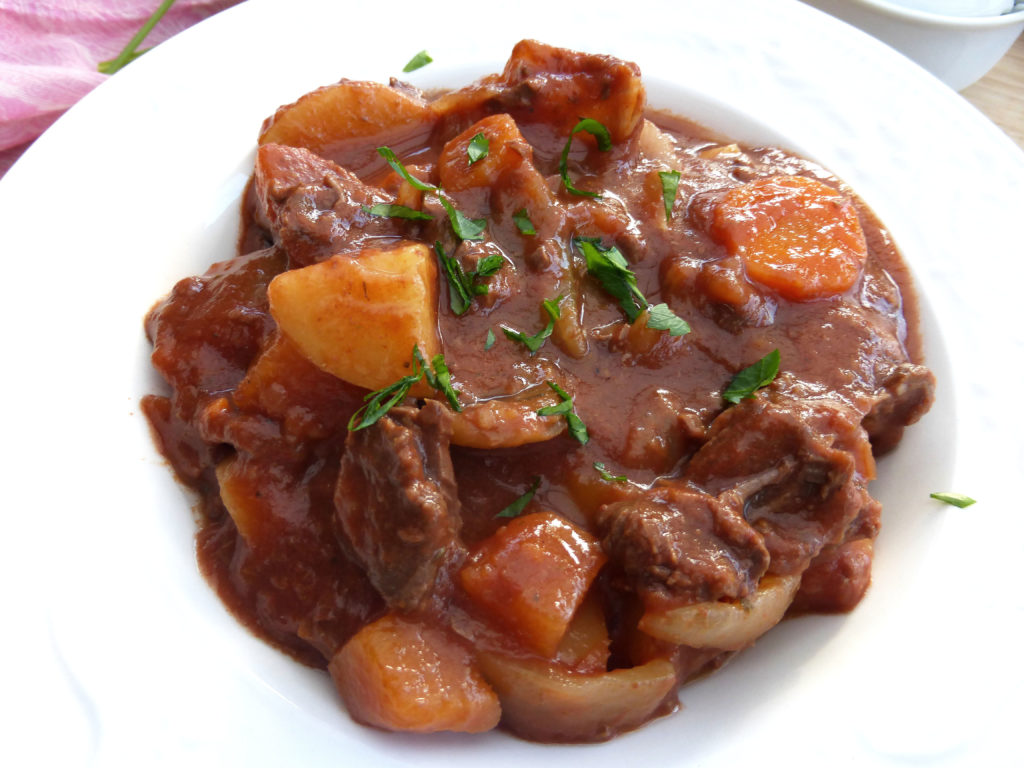 Beef and Tomato Crockpot Stew
---
Ingredients
1 tablespoon of olive oil
1 large onion
1 red onion
1kg (around 2lb) beef (chopped)
4 shallots (chopped)
1 red pepper (chopped)
3 garlic cloves (finely chopped)
4 carrots (peeled and chopped)
10 small potatoes (quartered)
1 teaspoon of dried thyme
1/2 teaspoon oregano
Salt and pepper
500ml (2 cups) beef stock
400g (14oz) tin of tomatoes
1 bay leaf
Red wine (optional – either omit, or add as much as you like)
1 tablespoon flour
Water (just enough to make the flour into a thick paste)
Directions
~ Chop the onions and fry in the olive oil until softened. Place in the crockpot
~ Fry the meat, until slightly browned and also add to the crockpot.
~ Prepare the garlic, shallots, red pepper, carrots and potatoes, and add to the crockpot.
~ Sprinkle over herbs and seasoning, pour over the wine and stock, and add the tinned tomatoes.
~ Stir until combined and cook on low for around 8-9 hours.
~ 30 minutes before the end, thicken the sauce with one tablespoon of flour mixed with enough water to make it into a paste. Stir into the stew. At this point you could also add peas or green beans, if you liked.
~ Serve immediately, either on its own, or with crusty bread . Enjoy!
7.8.1.2
162
https://www.theculinaryjumble.com/beef-and-tomato-crockpot-stew/