I made these delicious baked French toast buns using leftover sweet coconut bread and they turned out so much better than expected.
I had some buns that went uneaten after making my Sweet Tropical Bread Rolls and decided to put them to good use. These were stunning. More doughnut-like than bread bun, with a soft, fluffy inside and crisp exterior.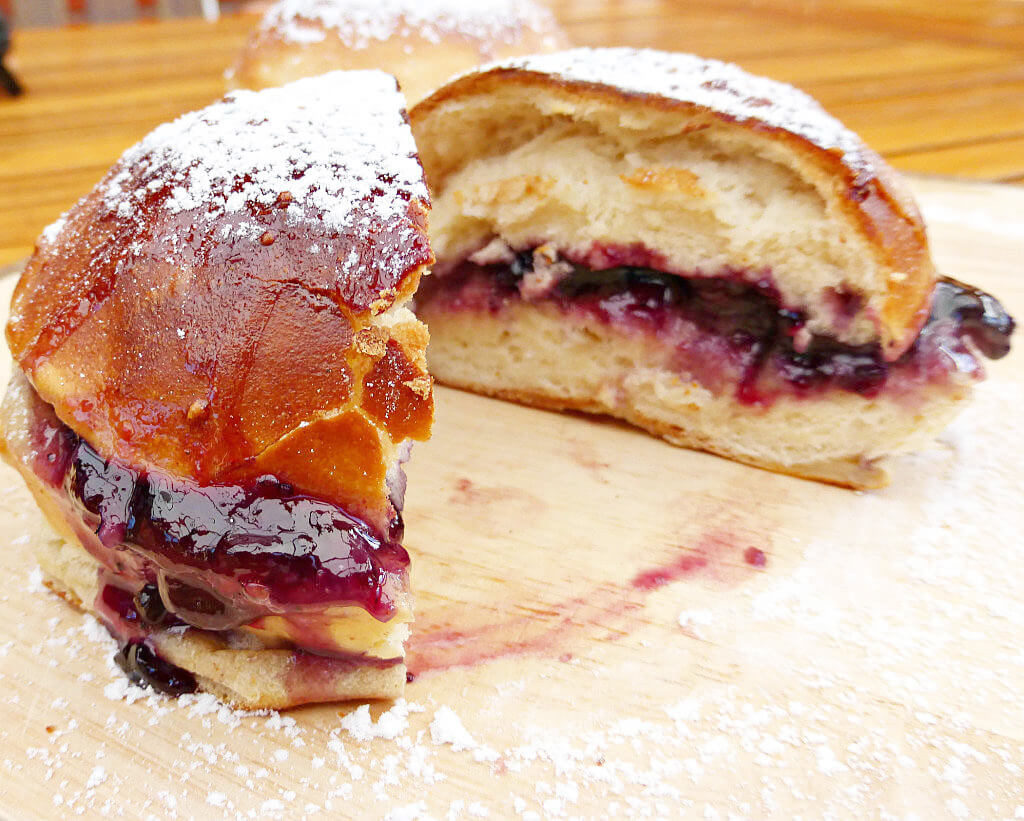 The filling is a generous portion of jam (my homemade lemon, berry and chia jam would go amazingly well).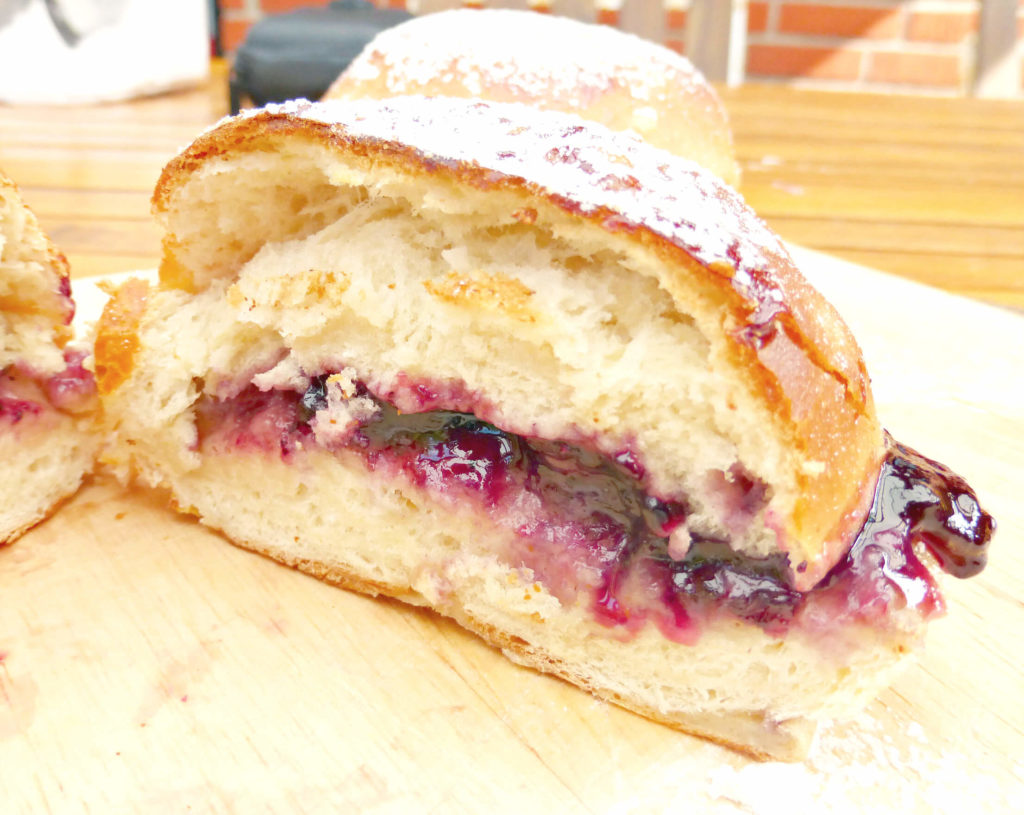 They're not fried, but baked in the oven, making them a great, fairly healthy weekend breakfast for the whole family.
But you know what? They don't need to be breakfast. Why not add some whipped cream, fresh fruit and a drizzle of dark chocolate and make them into a die for dessert? I'm totes doing that next time.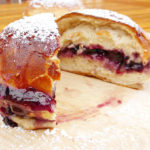 Baked French Toast Buns made with Sweet Coconut Bread
Ingredients
4

sweet bread rolls

½

cup

milk

2

eggs

½

tablespoon

brown cane sugar

1/4

teaspoon

cinnamon

½

teaspoon

vanilla essence/extract

95

g

(2/3 cup) all purpose (plain) flour

good quality (or homemade) jam
Instructions
Pre-heat the oven to 220°C (425ºF) and line a baking tray with grease-proof paper.

Whisk all of the ingredients together (apart from the jam and bread rolls) until the batter is smooth and free from lumps. Cut the bread rolls in half and taking the bottom part, dip it in the batter and place on the tray (shaking gently to loosen any excess batter).

Scoop around one tablespoon of jam into the middle of each and then take the tops and again dip them into the batter. Place on top of the bottoms and gently push down.

Bake for around seven minutes and then turn the rolls upside down and bake for another 5-7 minutes. Allow to cool for several minutes, then sprinkle with icing sugar and eat immediately!