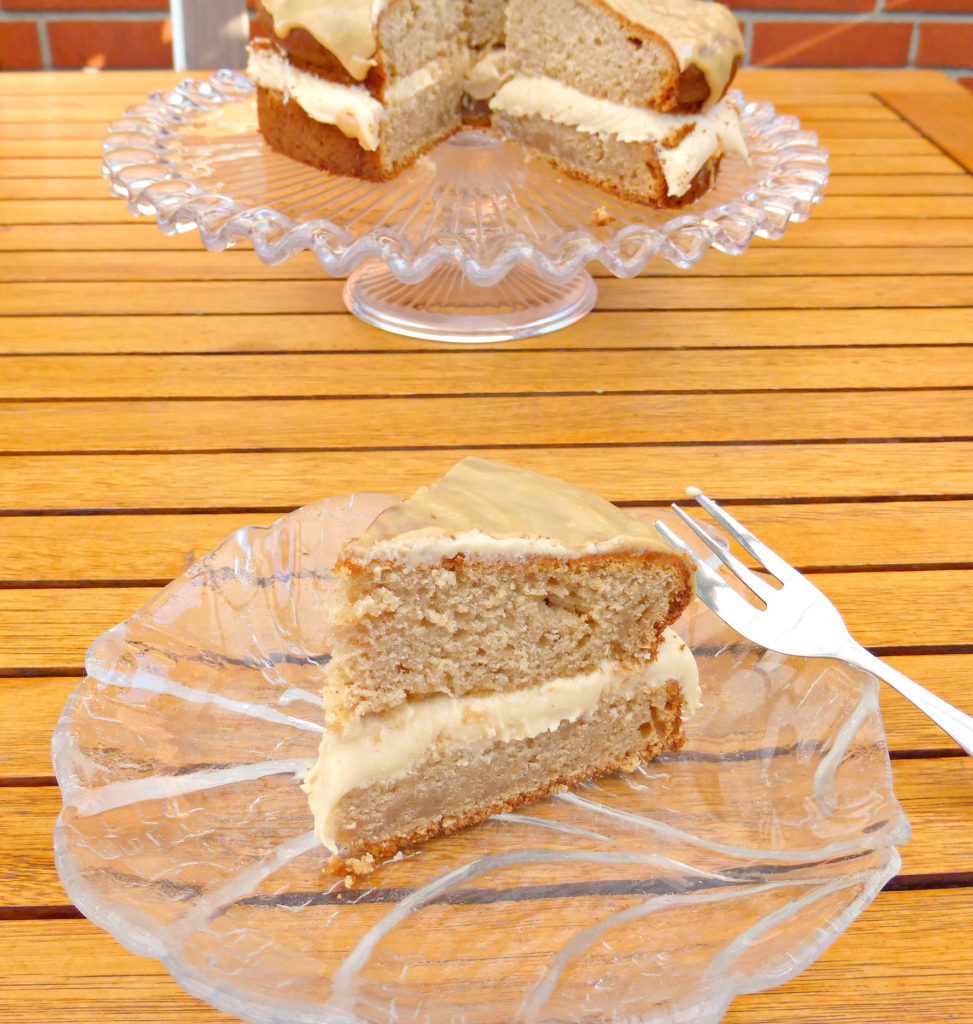 When I made my mini chocolate bundt cakes the other week, I had tons of caramel frosting leftover along with a touch of ready-made caramel.
I'd been meaning to make a caramel cake of some sort for ages, and as the weather was cooling, thought it might be a good idea to add a little warming ginger, too. I am glad to say I wasn't wrong (ask the hubby, he would tell you I was never wrong. Well, actually he wouldn't. What he would gladly tell you was that I never admitted I was wrong. Ever.).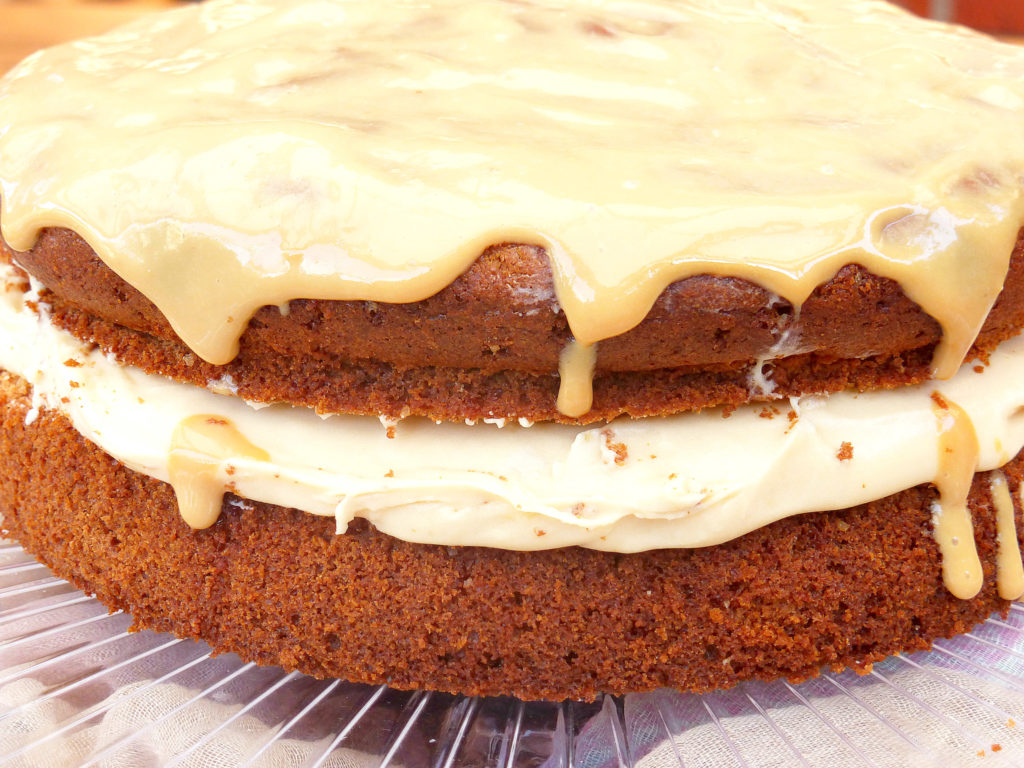 Anyway, let's get back to something way more important – this cake. The leftover frosting filled the cake and I added a little milk to the ready-made caramel and glazed the top.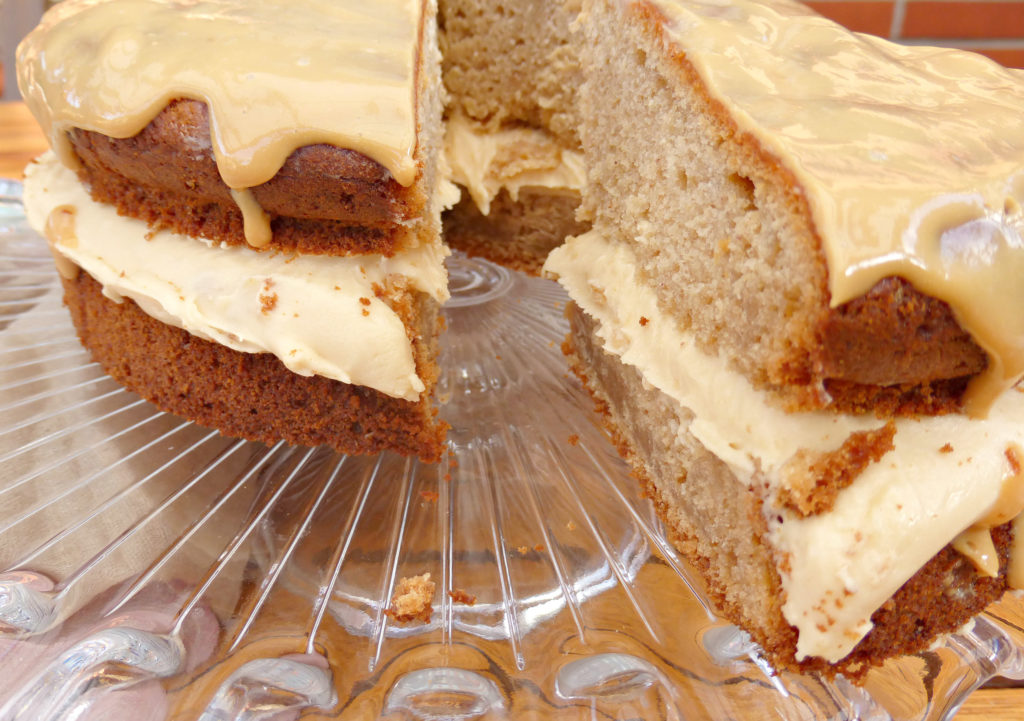 You don't need the glaze, if you prefer not to have it – the frosting is more than adequate; but I thought it topped it off just lovely.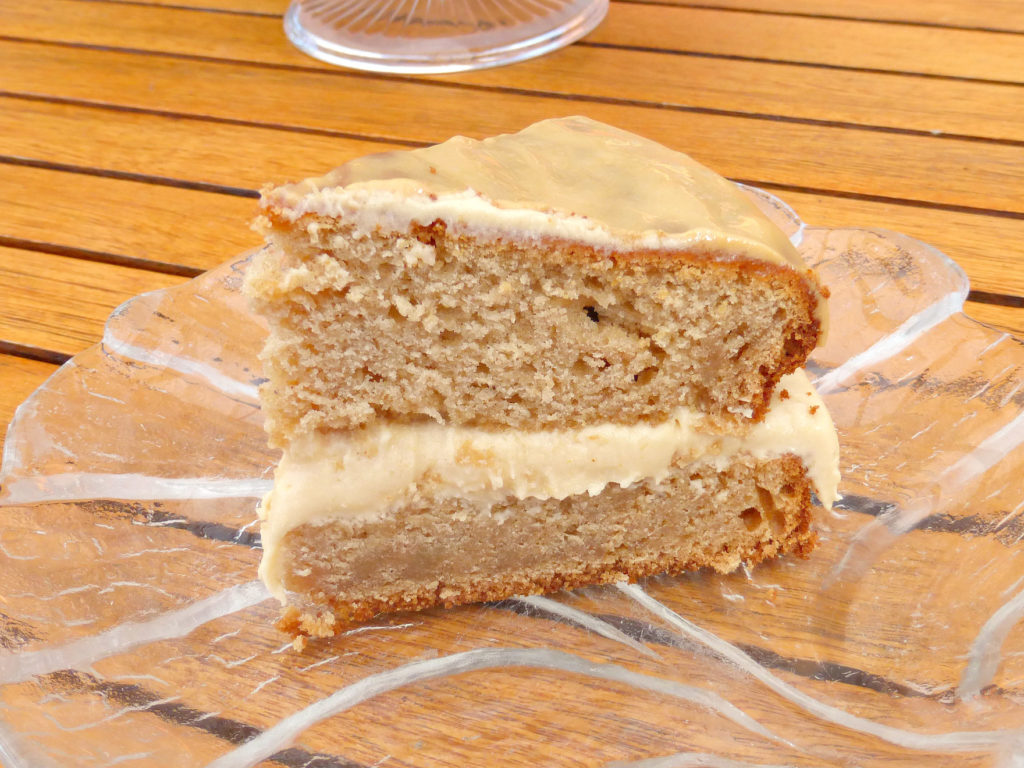 I made the cake in a 6″ pan, so although it is quite small it is pretty high, and will definitely feed six hungry mouths!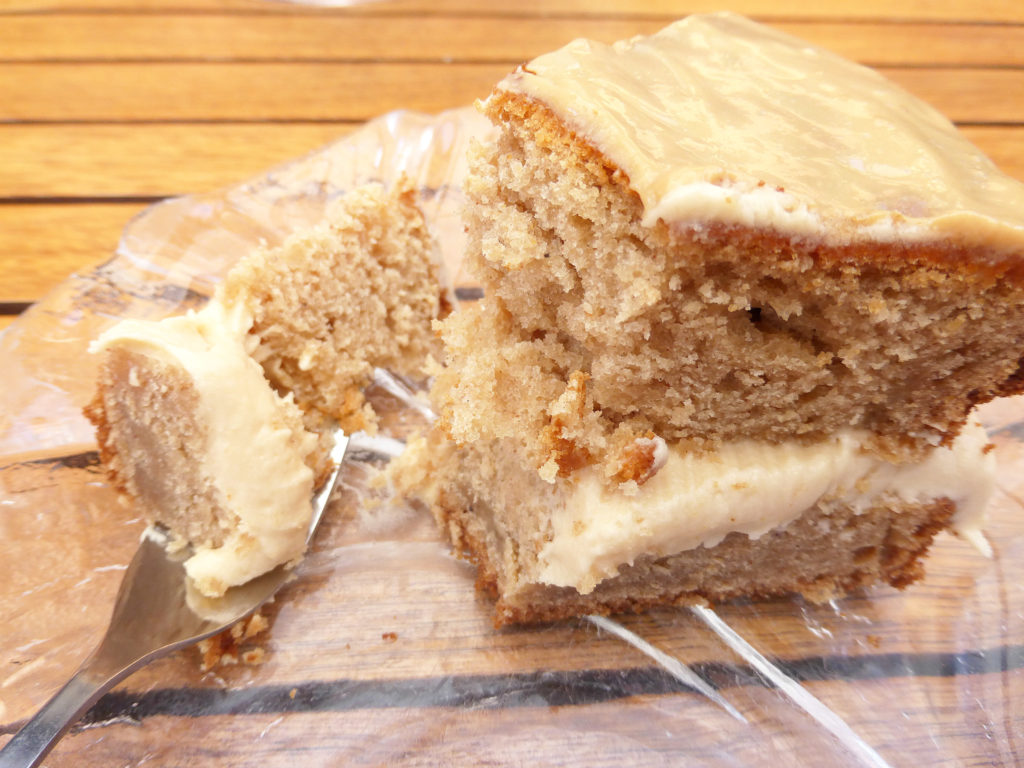 Autumn Ginger and Caramel Cake with a Caramel Glaze
---
Ingredients
Cake:

1/2 cup (125g) butter
8 tablespoons (100g) brown sugar
3 tablespoons dark syrup
2 eggs
1½ cups + 2 teaspoons (200g) all-purpose (plain) flour
1½ teaspoons baking powder
1/2 teaspoon baking soda
2 teaspoons ginger
1 teaspoon cinnamon
1/2 teaspoon nutmeg
1/3 cup (75ml) milk
7 tablespoons (100ml) Greek yoghurt

Frosting:

1/4 cup (50g) cream cheese
1/4 cup (50g) butter
3 tablespoons (45g) caramel (I used Nestles' tinned variety)
1-2 cups (140-280g) icing sugar

Caramel Glaze:

2 tablespoons caramel
Milk (just enough to make the caramel thick but runny)

NOTES

I have converted my own metric measurements to imperial. It's not an exact science so you may like to do your own conversions!
Directions
~ Grease and/or line a small spring form pan (mine was 6cm/18 inches). Preheat the oven to 170°C (340°F).
~ In a food processor or using an electric whisk, beat the butter and sugar together until nice and fluffy. Add the syrup and then eggs, and continue to work until everything is nice and combined.
~ Sift the dry ingredients together and then add to the wet, mixing on a low speed until everything is combined. Finally, add the milk and Greek yoghurt and mix until the batter is nice and smooth.
~ Pour into the prepared tin and then bake for around 40-50 minutes until an inserted skewer comes out clean. Leave in the pan to cool for about ten minutes and then turn out onto a wire rack. When the cake is completely cool, carefully cut it in half.
~ For the frosting: beat the cream cheese and butter together until nice and smooth, then add the caramel and continue to beat for a further minute or so. Gradually add icing sugar until a thick, frosting consistency is achieved. Spread over the flat side of one of the halves and then place the other half on top, pushing down gently.
~ For the caramel glaze: pour the caramel into a bowl and add just enough milk to make a runny but thick glaze. Pour over the top of the cake, cut into slices and serve. Enjoy!
7.8.1.2
19
https://www.theculinaryjumble.com/autumn-ginger-and-caramel-cake-with-a-caramel-glaze/
The ginger sponge cake was inspired by the recipe from Food to Love, although I used my own frosting.