This simple recipe for 2 ingredient Swedish Christmas chocolate is whipped up in just minutes.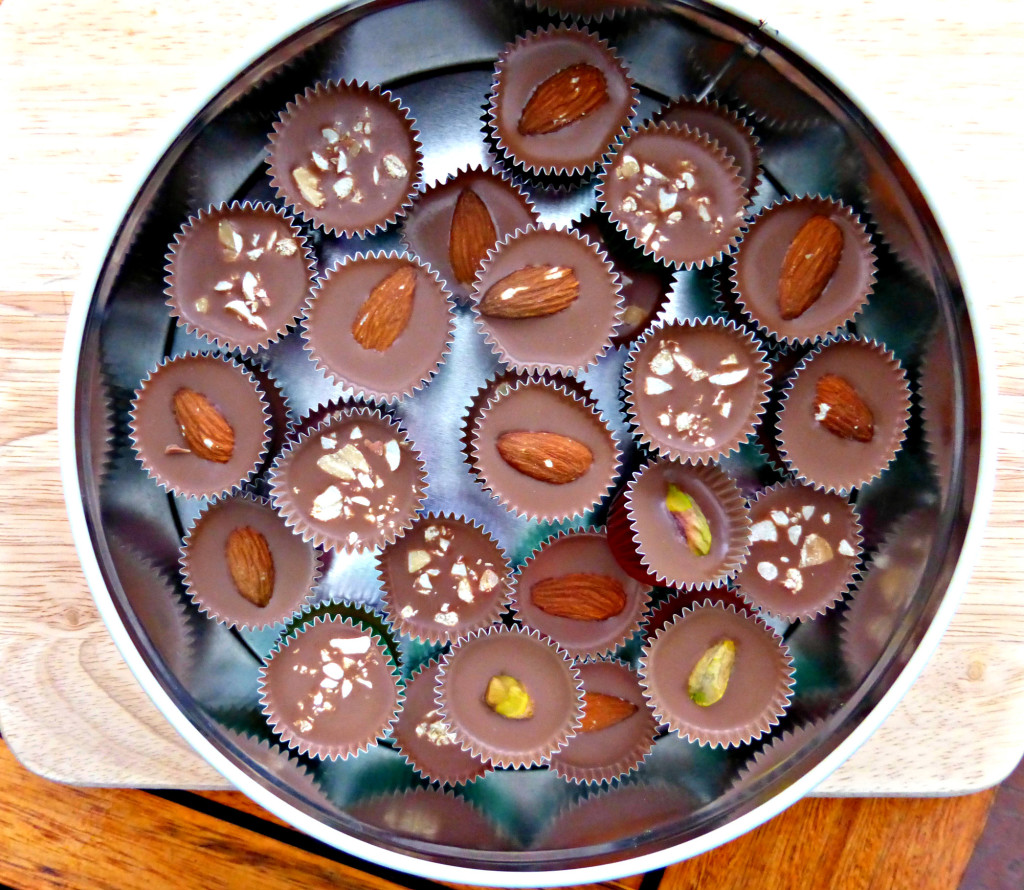 Originating from Germany, Ischoklad is a very popular Christmas candy here in Sweden. They are made with just chocolate and coconut oil and can be eaten plain or adorned with anything you like.
However, don't let the name fool you – they've got nothing to do with being frozen. The name comes from their unique texture which melts like ice on the tongue.
These are amazingly versatile – you can add any flavour to the chocolate (mint is awesome) and the toppings can be whatever you like. I used nuts to decorate mine – salted peanuts, pistachios and almonds. However, you could use coconut, fruit, candy cane, or crumbled cookies.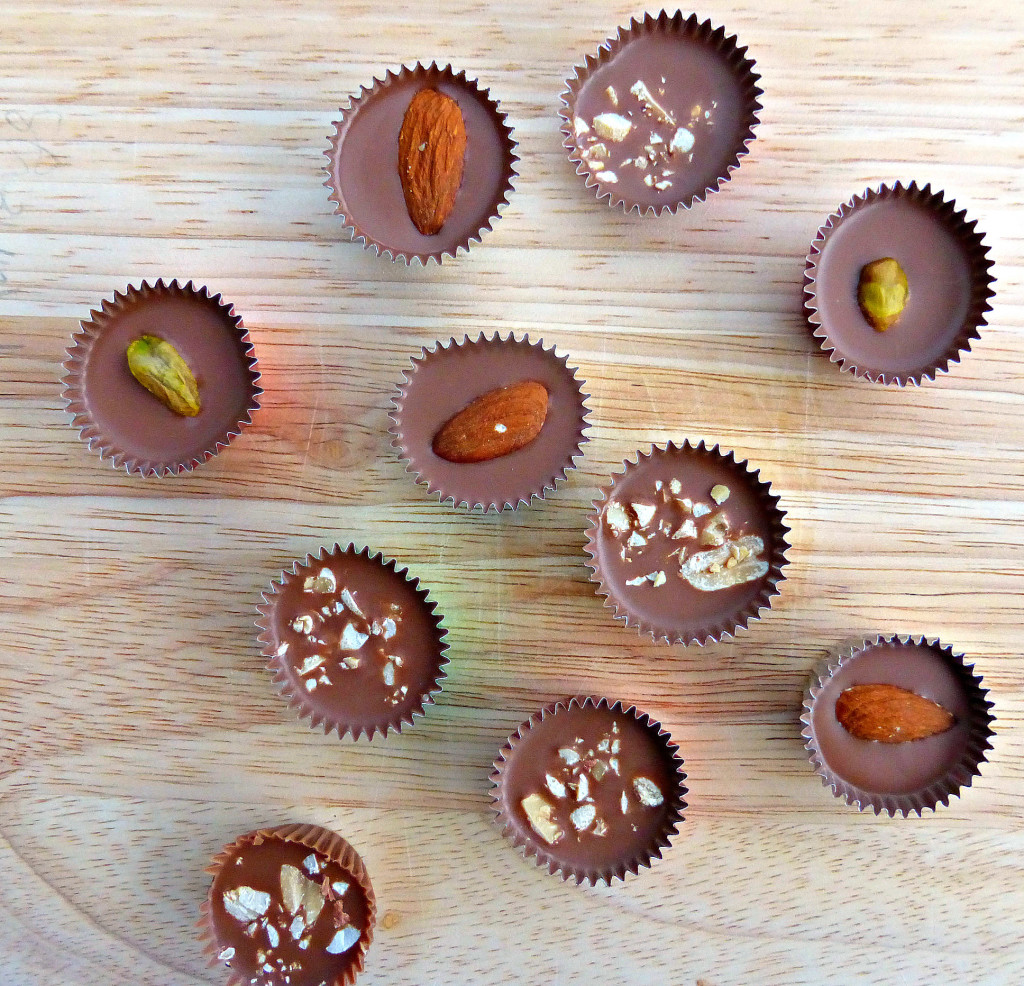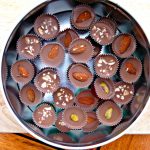 2 Ingredient Swedish Christmas Chocolate (Ischoklad)
Ingredients
200

g

(1-2 cups) chocolate

(any - I used milk)

100

g

(½ cup) coconut oil/fat

nuts for sprinkling

(or any other toppings)
Instructions
Gently melt the chocolate and coconut fat/oil in a pan. Be careful not to over-heat, all you need is for them just to melt.

Pour into small candy cases (the above ingredients made 40 small candies), or a candy mould. Sprinkle with whatever you fancy. Enjoy.
Check out my other Christmas themed candy: