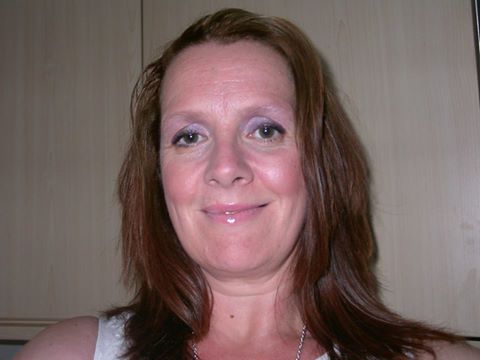 Hi everyone!
Thanks for checking out my blog!
I am an English ex-pat living in Sweden, mum to two gorgeous boys, work part time as a home language (English) teacher and spend way too much time on my blog!
In 2015, I took a spur of the moment photo of an apple cake I'd made (I think I must have been very proud of it) and decided to start a food blog (as you do). From taking random photos, it is has now become an obsession hobby which brings me so much joy, but also many sleepless nights about the quality of my pictures! Now I have a blog which I am incredibly proud of, one which is going from strength to strength, and I am also a Huffington Post contributor. Wow!
So the food: for me, it's all about simplicity. Why make anything trickier than it needs to be? The emphasis is on home-made dishes where the ingredients are fresh and wholesome. I am increasingly interested in gluten-free alternatives (and I am on the seemingly never-ending hunt for the perfect GF bread) and love to see where I can cut fat and sugar without cutting the taste! The blog sometimes has a bit of an eclectic feel to it, and certainly doesn't lean towards any one niche. What it always is though, is homemade and 99% of the time, entirely from scratch (have to account for the Nutella and tinned caramel somewhere).
~ Disclaimer! I've just recently started adapting my recipes to also include American cups. However, although I try to be as accurate as I can, I work better with metric measurements, so if you are unsure my conversions are correct, always double check yourself!
I write the blog in English, but I am more than happy to translate any recipes into Swedish.
USING MY IMAGES/RECIPES!
If you'd like to use any of my images or copy my recipes, I'd be more than honoured, but please make sure you credit the recipe and the blog – let me know where you've featured them, as it is always interesting to see!
WORK WITH ME!
I spent a couple of years working as a freelance writer, so if you think my blog would be a good fit for your product through a sponsored post, let me do the hard work and write something for you. Or maybe you'd like to send me something baking oriented to review (please, please!), like I have done with OXO . I am open to all possibilities (as long as cooking/baking is involved), so please get in touch!
CONTACT ME!
There are loads of ways you can get hold of me! I'd love to hear from you!
Email: theculinaryjumble@outlook.com