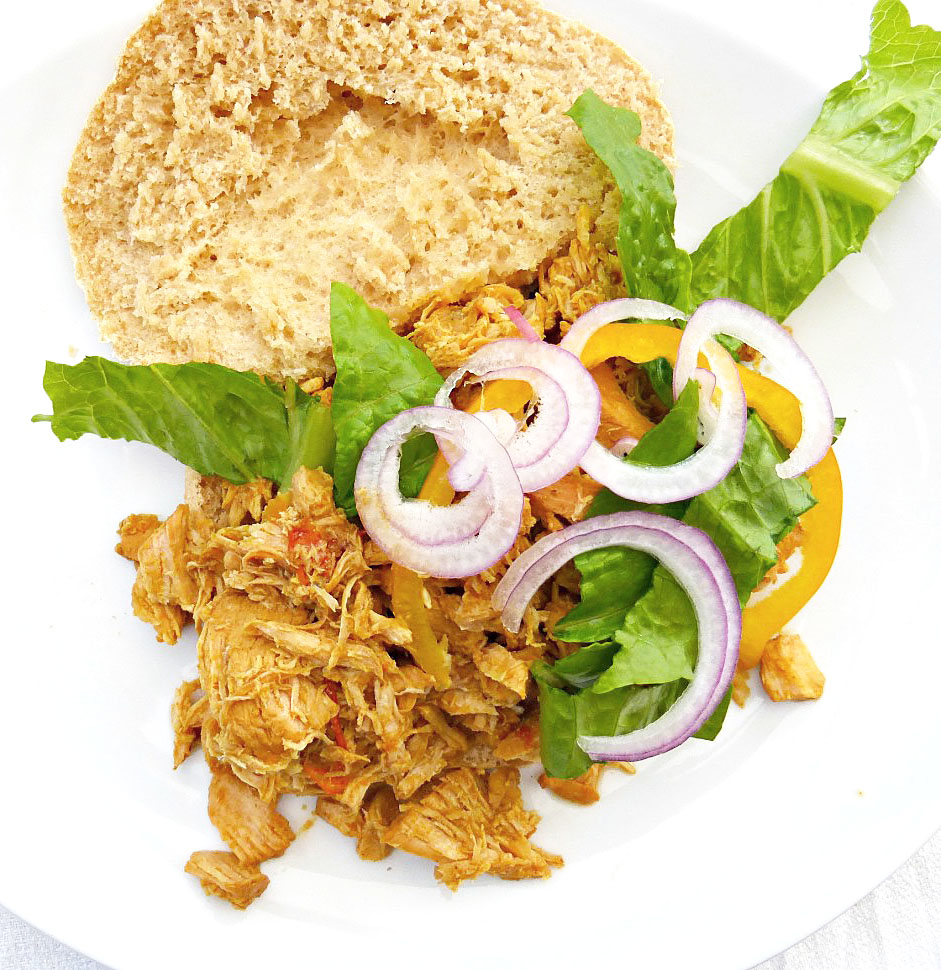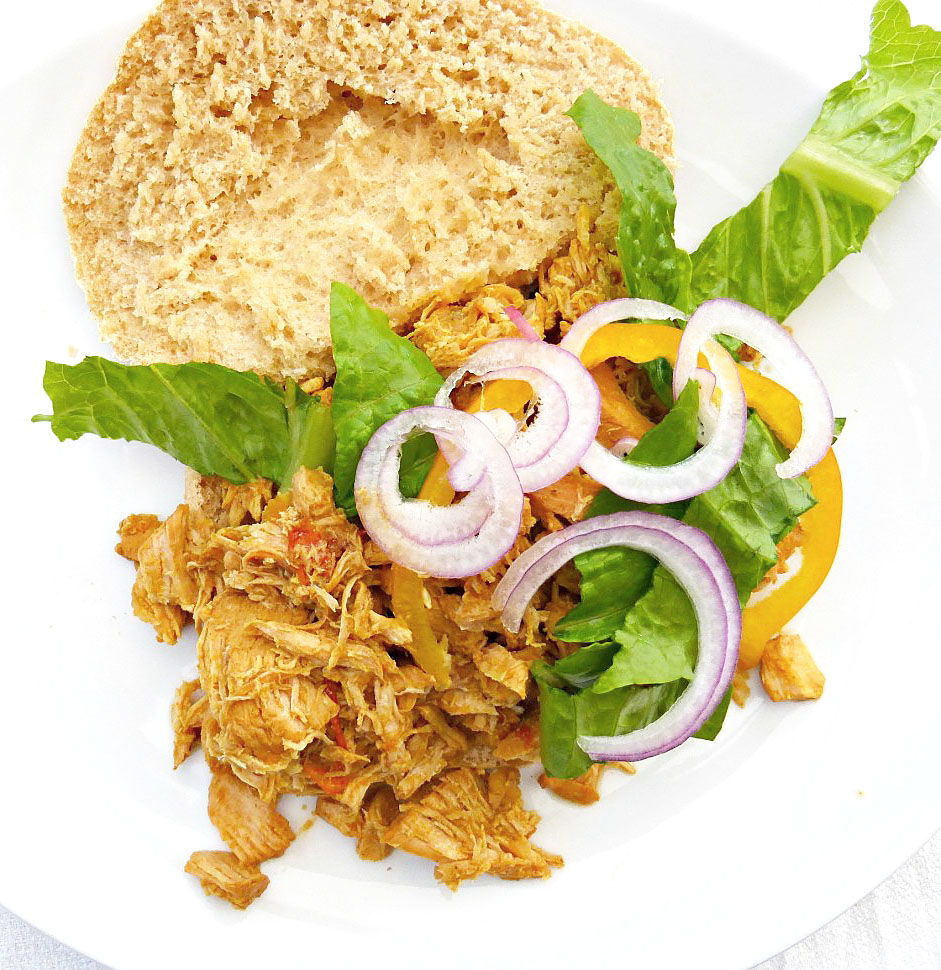 I love pulled chicken made in the crockpot and usually go for classic BBQ smoky flavours. However, this time I fancied something a little different and was very inspired by the idea of pulled chicken with an Indian theme after spotting this recipe on The Big Man's World.
If you're tired of your regular pulled chicken (or pork) then this recipe will give it a delicious face-lift. Throw in some homemade wholemeal flatbreads and colourful salad, and you have yourself a simple, delicious, healthy meal.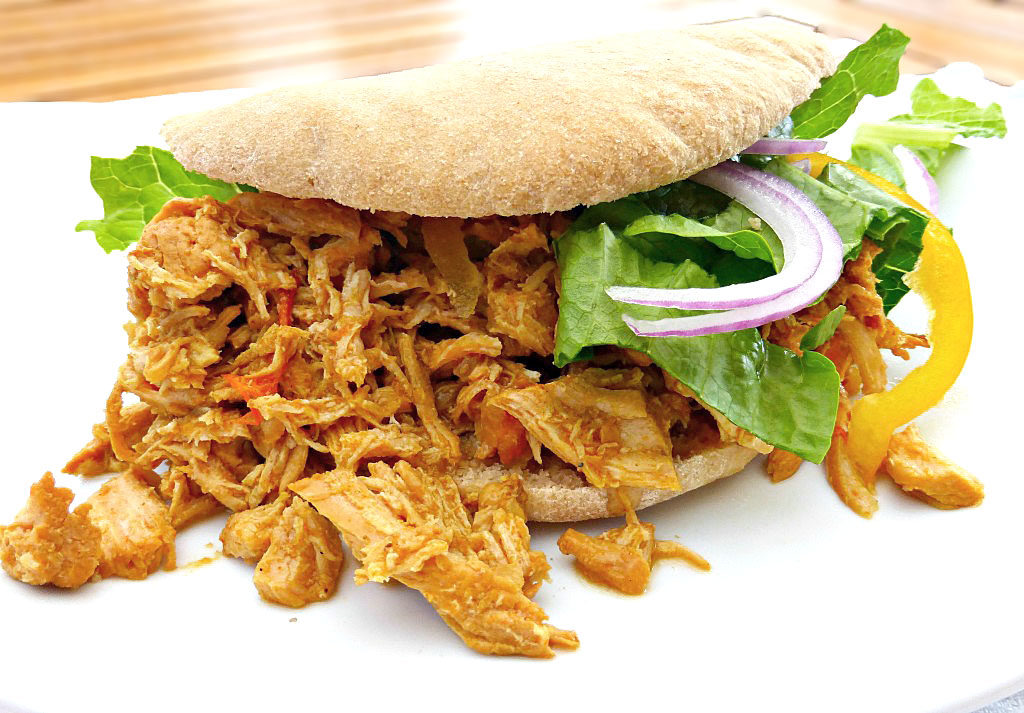 Tandoori-inspired Crockpot Pulled Chicken
---
Ingredients
1 teaspoon cumin
1 teaspoon fresh coriander (you could use dried)
1 teaspoon turmeric
1 teaspoon cayenne
1 teaspoon garam masala
2-3 teaspoons sweet paprika
1 tablespoon olive oil
4 cloves garlic (finely chopped)
1 teaspoon fresh ginger (finely chopped)
2 small onions (finely chopped)
800g chicken breasts (chopped into large pieces)
1 tomato (chopped)
Around 1 cup of water
50ml (3 tablespoons) cream, yoghurt, coconut milk or crème fraiche
1/2 tablespoon sea salt
Black pepper
Directions
~ Mix the spices together in a bowl. Heat the olive oil and fry the onion until softened. Add in the ginger and garlic and fry for a further minute.
~ Next add the spices and fry for one minute and then throw in the chicken and cook until just browned on the outside. Transfer everything to a crockpot and add in the water, tomato and cream. Cook on full power for around two hours and then reduce to low for the remaining time (I usually cook for around 6-8 hours in total), stirring every now and again. Serve with rice or wholemeal flatbreads along with a fresh salad. Enjoy!
7.6.7
94
http://www.theculinaryjumble.com/2015/10/13/tandoori-inspired-crockpot-pulled-chicken/